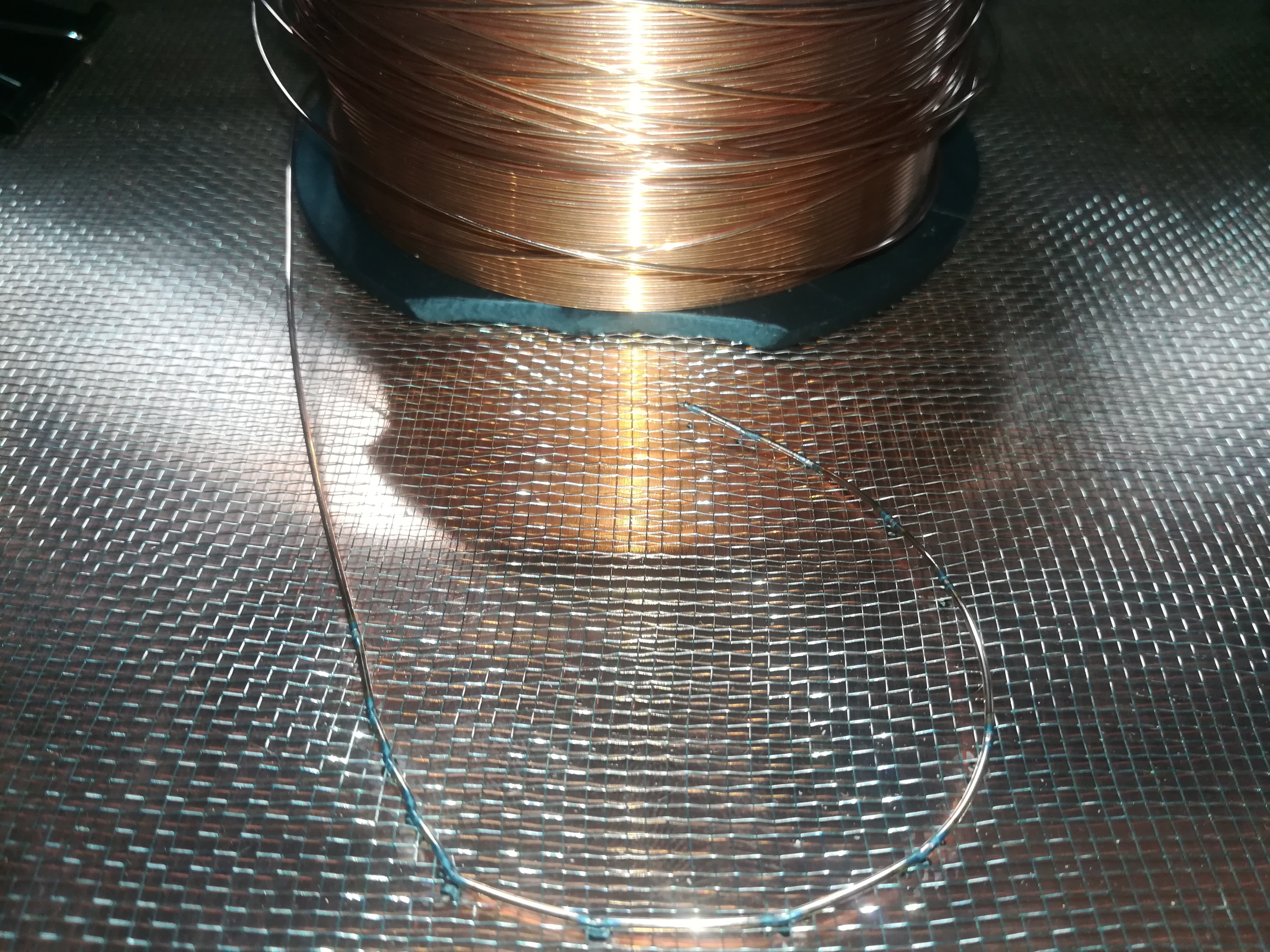 Until now, I used tie wire / floral wire for testing but today I tested welding wire. I was concerned that it could be too conductive because of the thin copper layer on it but it welded very good to the bottom layer and to itself.
I think welding wire could be the perfect building material because it is available in spools, it is high quality material and it's very cheap - sometimes even cheaper than e.g. PLA filament.
- Flux core wire and stainless steel wire works, too.
- Will start testing with 0.6mm wire rater than 0.8mm wire because it is easier to bend.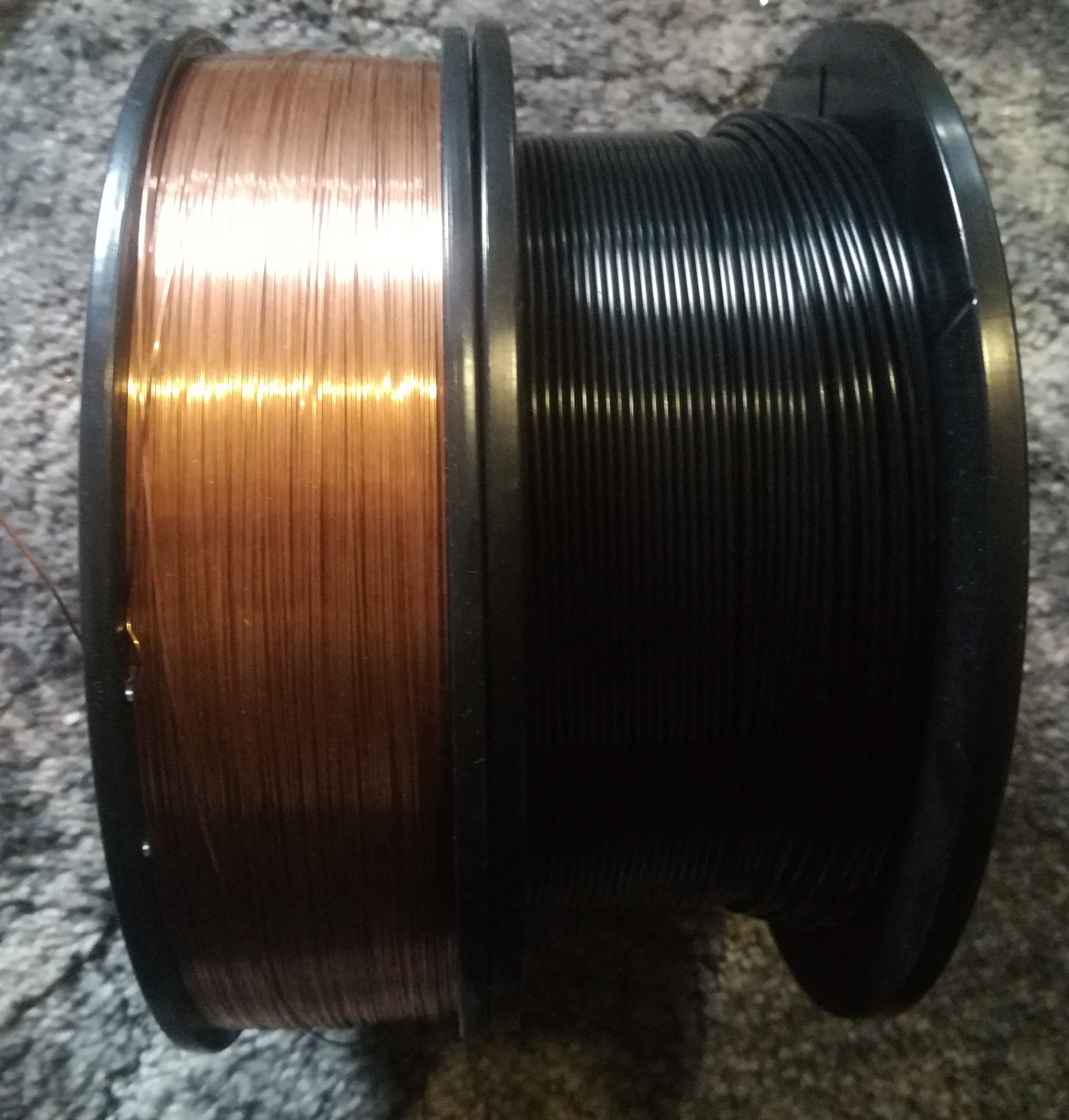 "Metal 3D printing filament"
5kg spool of 0.6mm welding wire next to 1kg spool of 1.75mm Black PLA filament.