V3.0 is here! The V3.0 is a huge improvement compared to V1.0 and V2.0.

Here are some things that are different:
As seen in the pictures below, the board has been extended on the sides to fit all the components.
Each LED has it's own resistor. (a fix from V2.0)
Instead of IO extenders, there are 2 ATmega328Ps in SMD. They are bussed together along with the Arduino Mega on I2C.
Reset buttons for Arduino Mega and the two mega328Ps.
Thicc capacitor for aid of power consumption.
Buzzer
ESP8266 WiFi socket.
Real Time clock
Power headers
Buttons
Motor driver
Digital ultrasonic sensor connectors
analogue IR sensor connector
LDR sensor connector
power LED
SPI header
I2C headers
UART header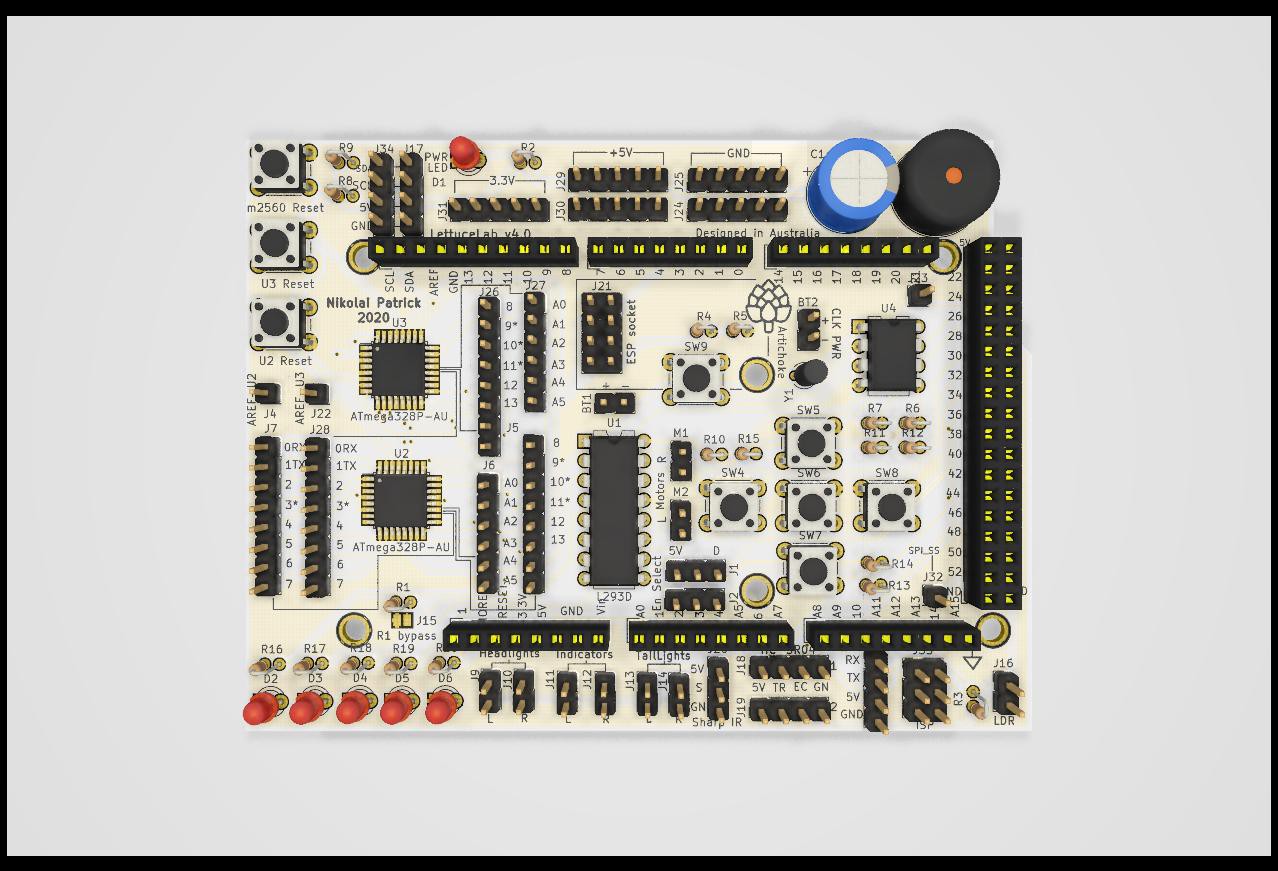 Files and more details will come out shortly.
Hope you are all well during this pandemic!
Nikolai.