A few updates, I've gotten a few things done: 
1. Fixed the Z zeroing - modified the bed.g file
2. Changed the tool mount to be smaller & shorter. Printed successfully and assembled (left) shown next to the original (right)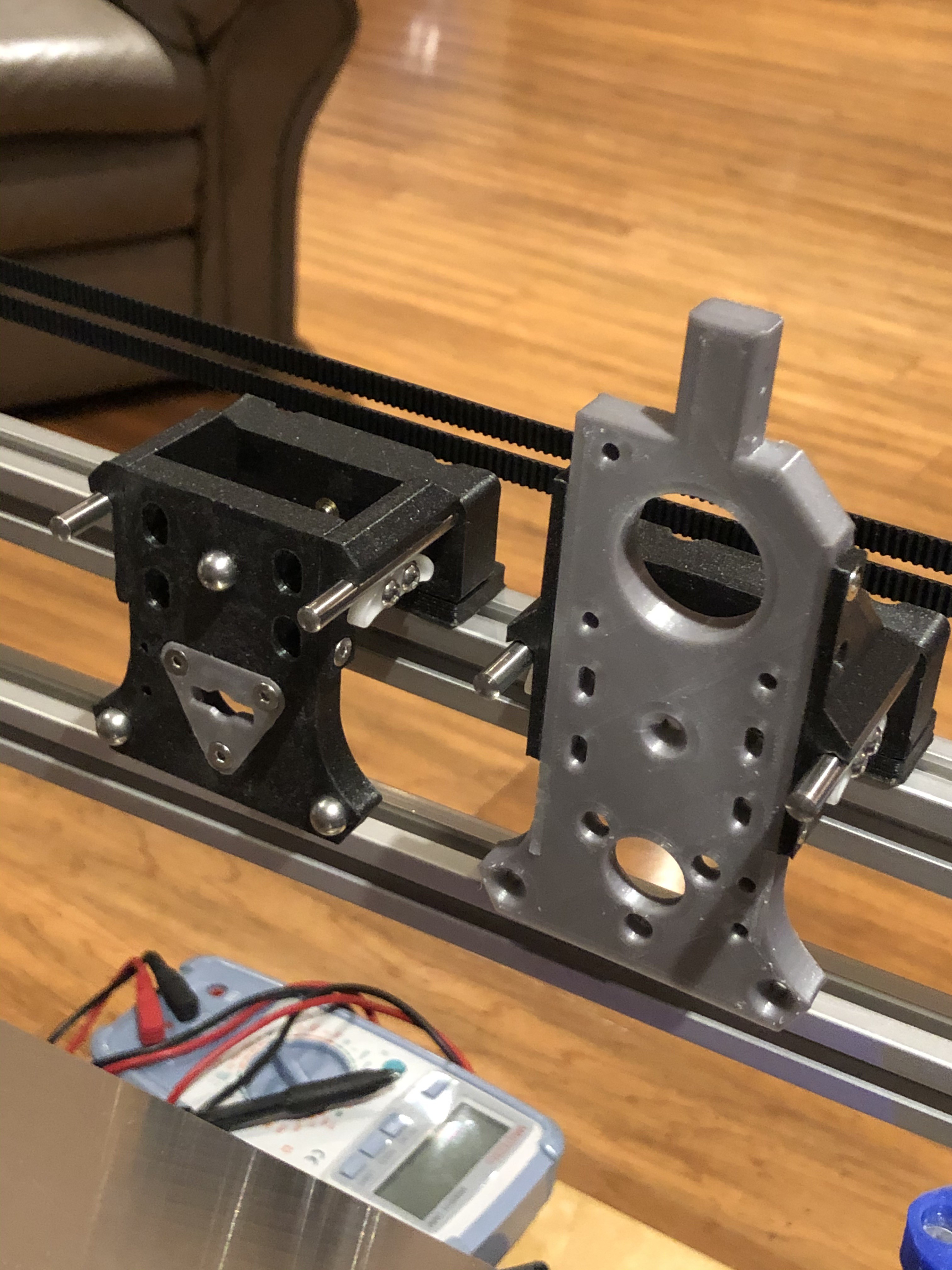 3. Designed and printed a 5cc syringe adapter - press fit, and the top portion is just slightly too big but it's really close. Also made an adapter for makerbeam that screws onto the detachable plate.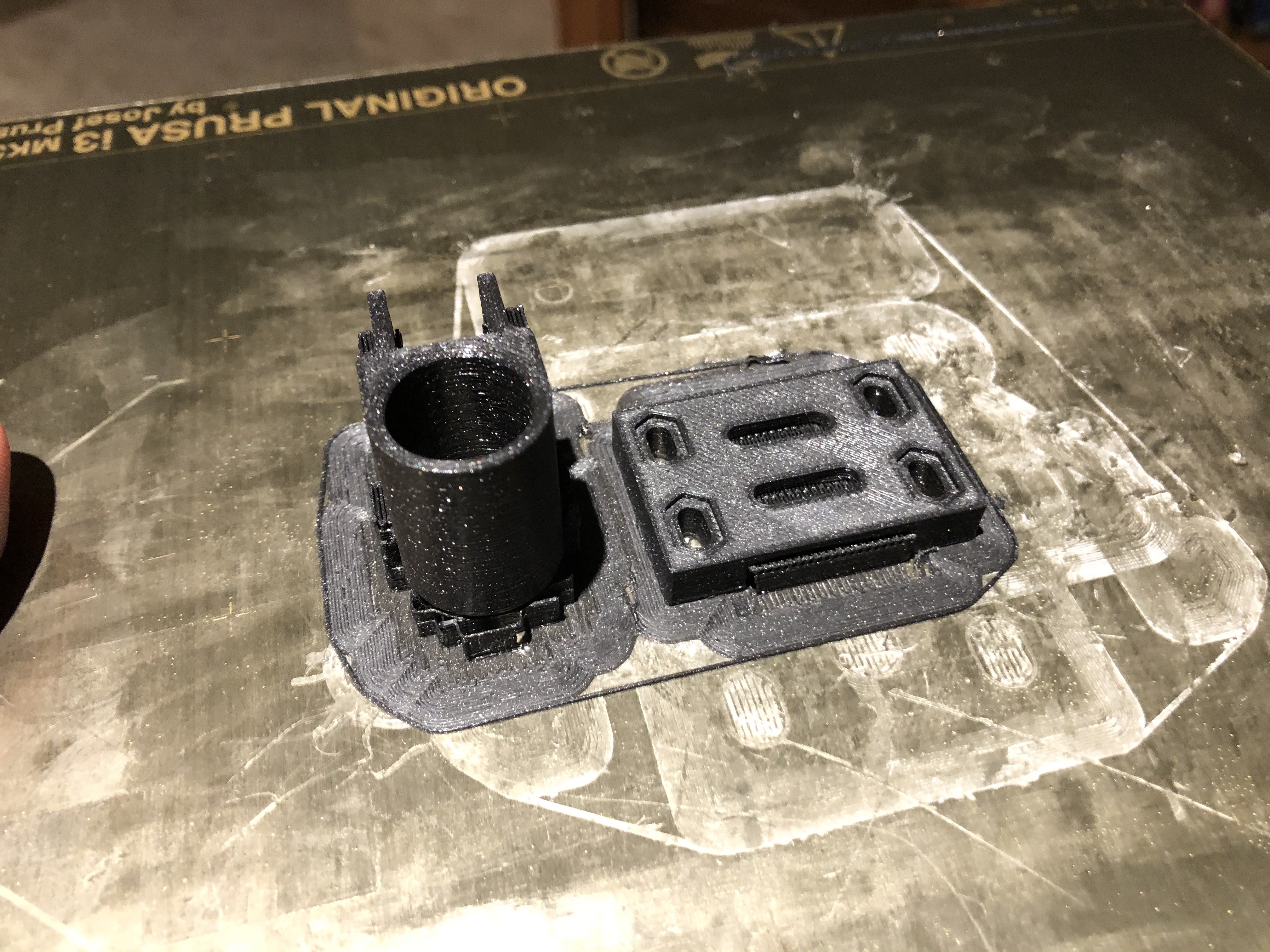 Printed parts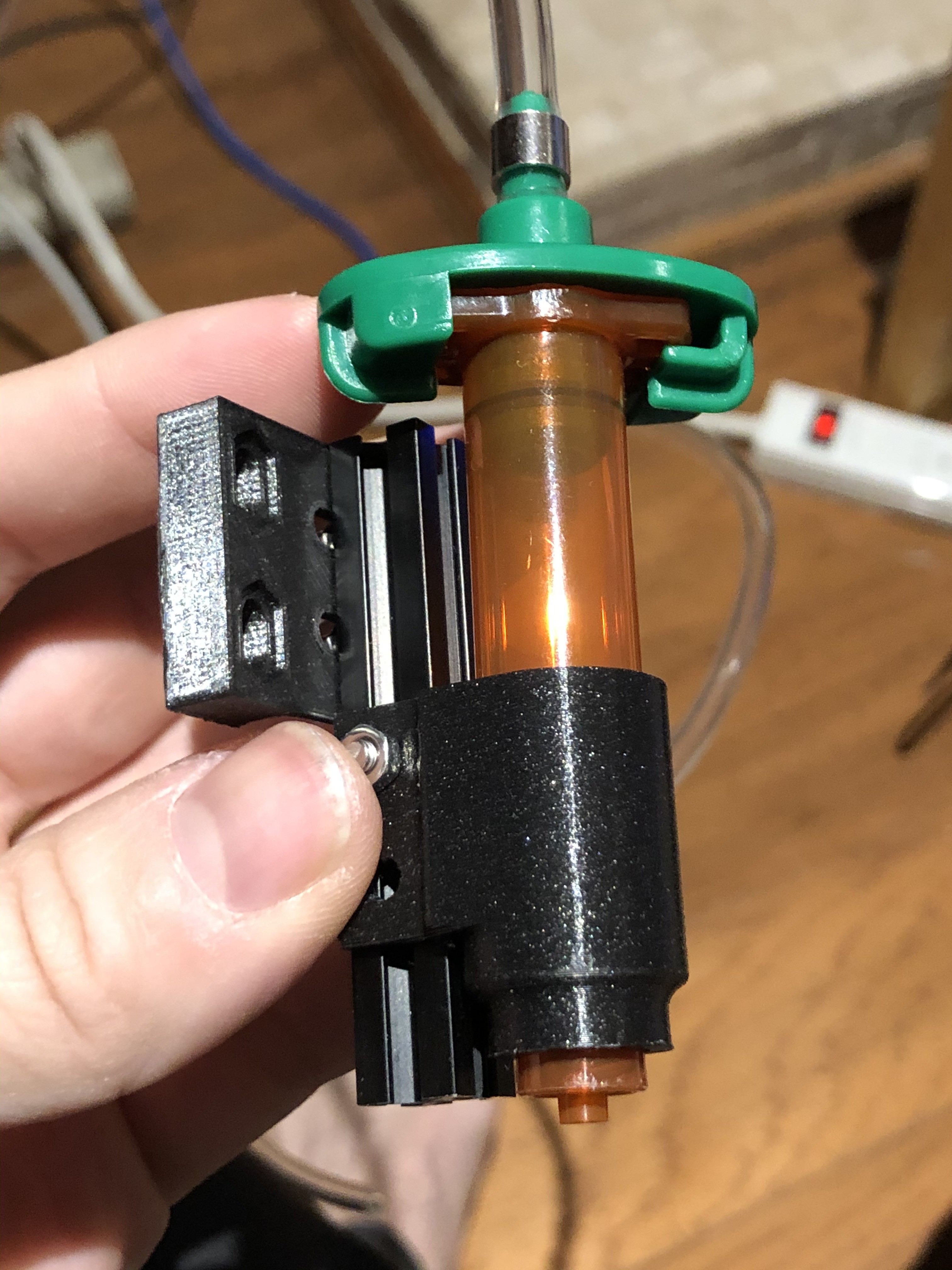 Mount with syringe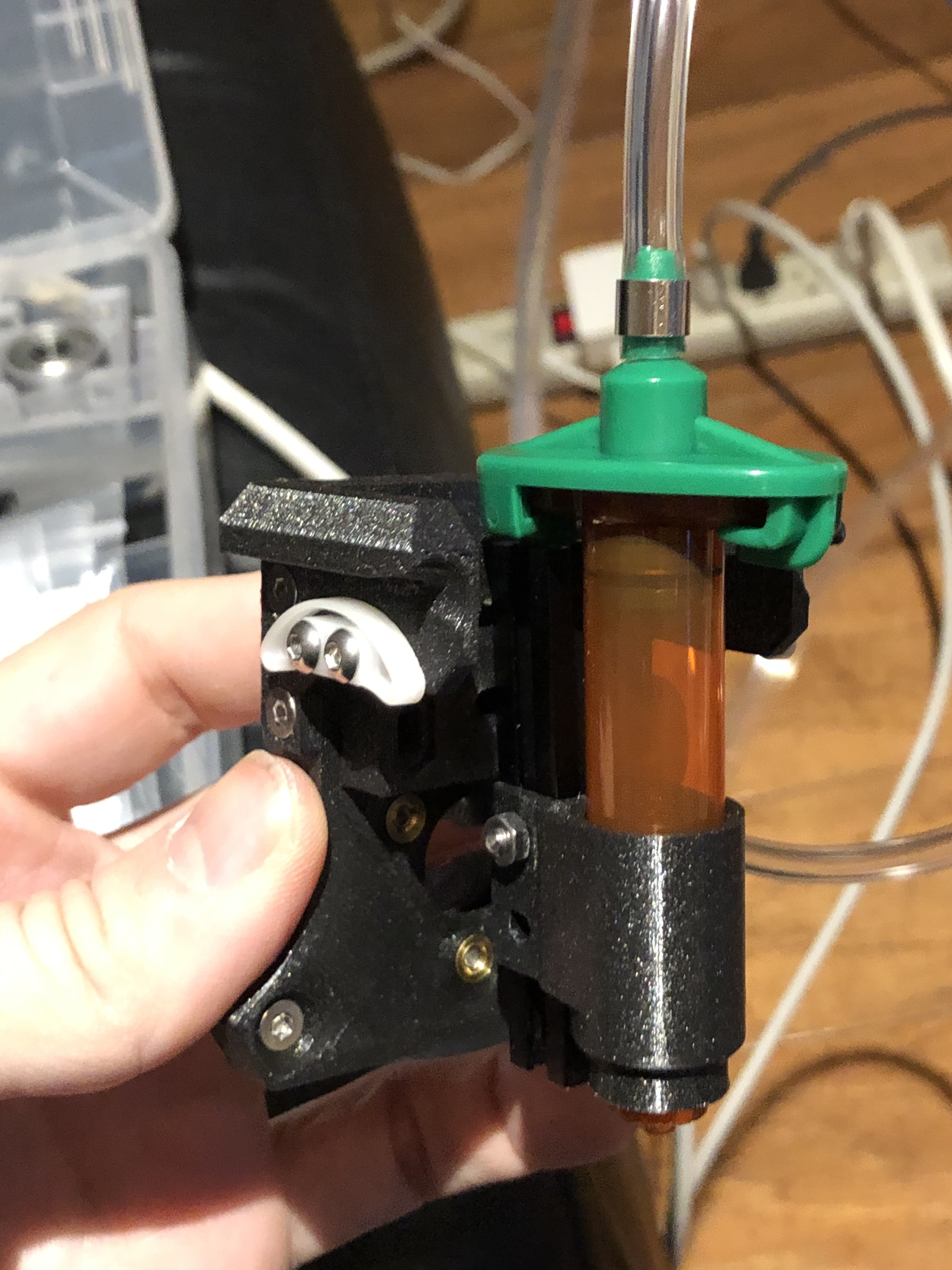 Syringe on the tool plate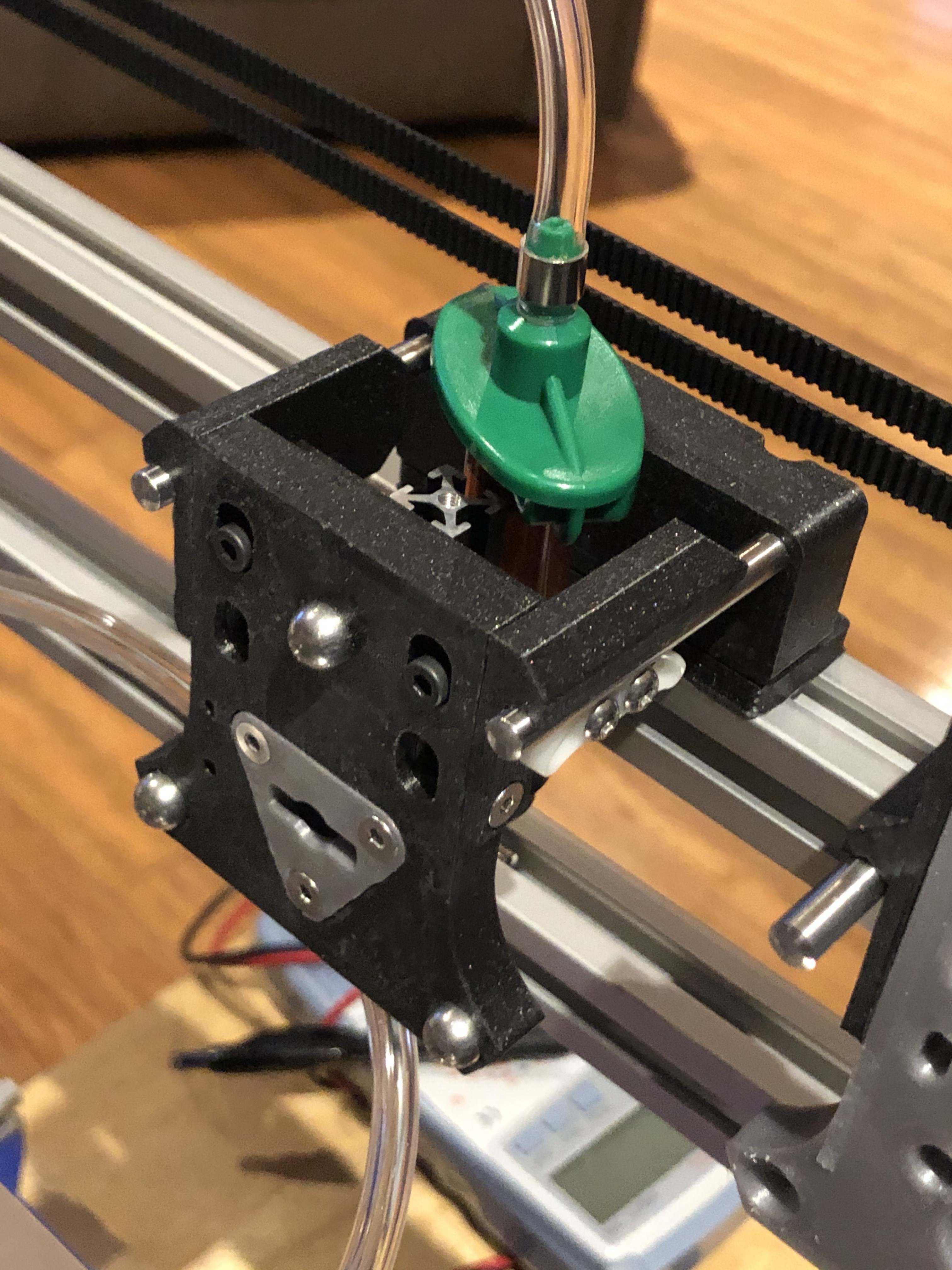 Mounted and ready for a toolchange