Our plan is to build a lean-to style systems wall in the back yard.  We would like it to be free standing, allowing us to adjust the angle as well as move it around as needed.  
Similar to this wall, but self supported and 8 feet wide.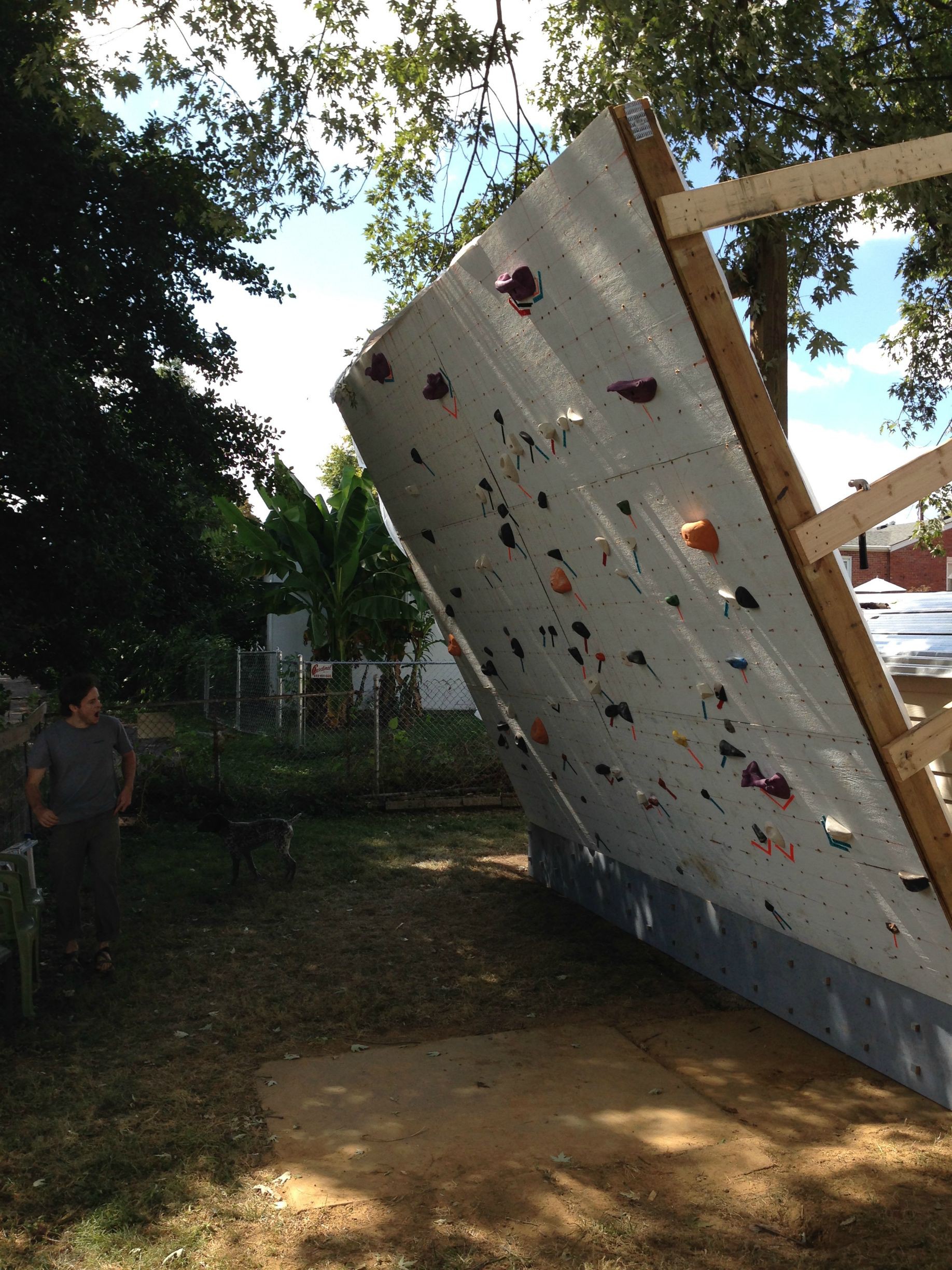 Our design is based on Climber Dad's wall and the Moonboard, but extended to a height of 10 feet on the main wall.  By using 3 sheets of plywood, we plan on a 24" kickboard then adding the rest of the third sheet to the main wall.
Worked on details and materials list.  Since the main wall is 10 feet, we went with 2x8x10 pressure treated joists for the main stringers.  Detailed parts in the hardware section.