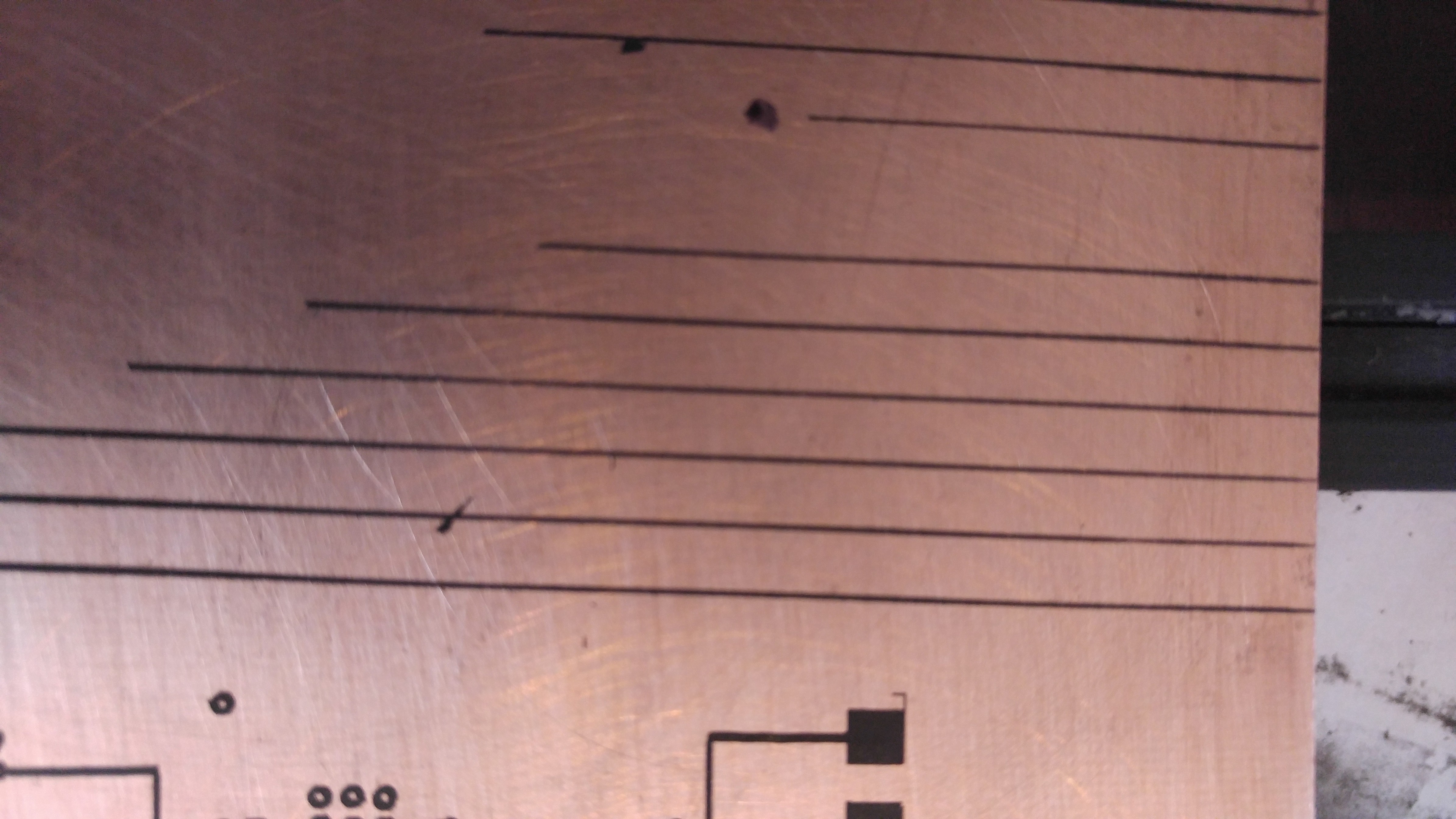 This is the ramp to check my focus, to the right is on the table, to the left is raised 3/4". Bottom line is 40% laser, 6th from the bottom is 15%. I still see smoke @ 15%, but I'm going to try it on the rest of the board.
So I shot this at table height @ 15% laser.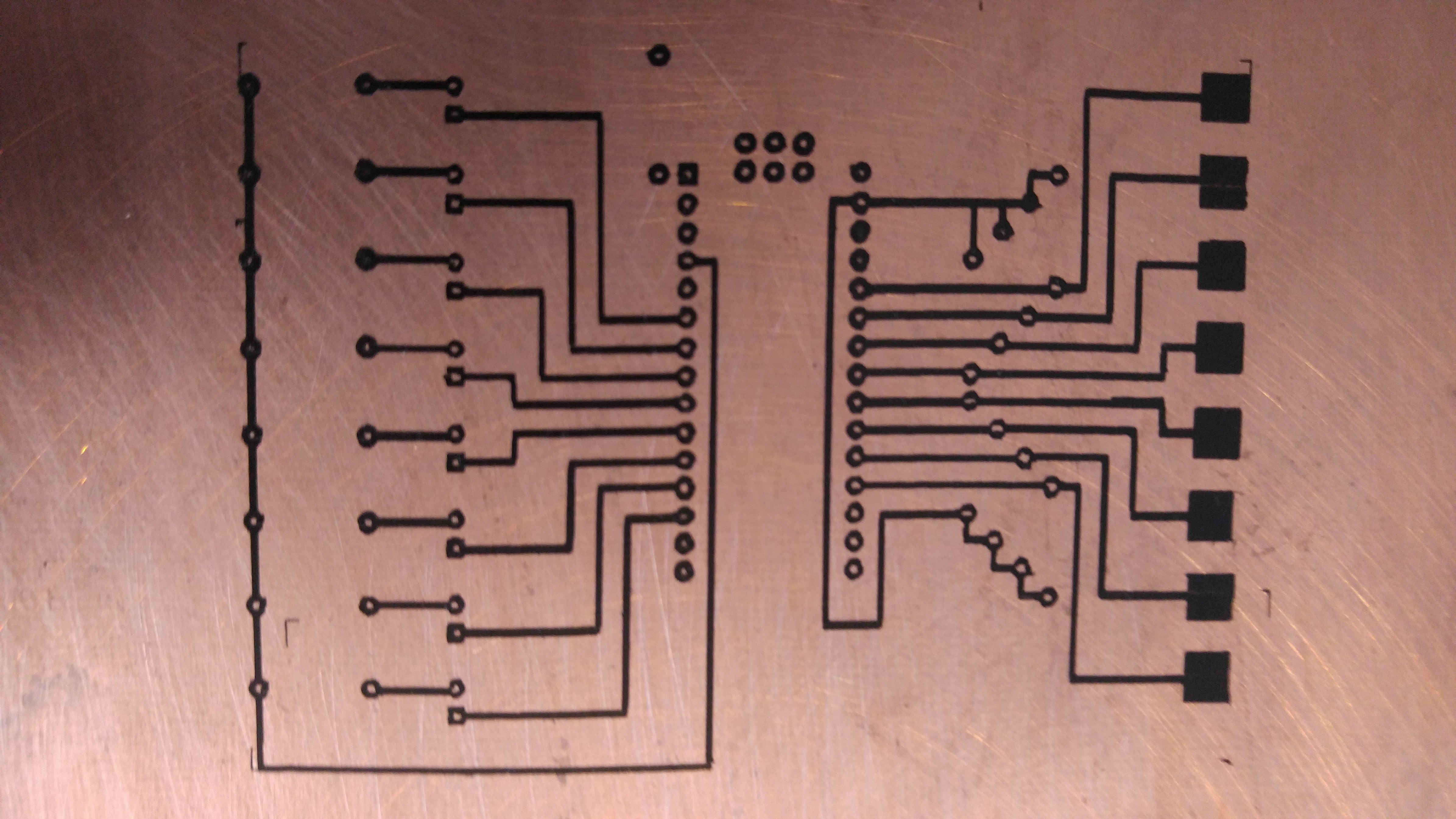 This is most certainly usable, I'd etch it but it's a mistake design I don't need. There's no voids or any of those missing spots you get with the paper peeling method. Just a nice layer everywhere it was intended to be. No guessing with the iron. Plus I'm washing my hands quite a bit with the leaky pickle jar powder gun. As soon as the real one gets here (movement now) this thing is going back to killing flies.