We next modified the adapter provided by the Ocean Reef group (more info on that adapter can be found here) to include a single 3M P100 filter: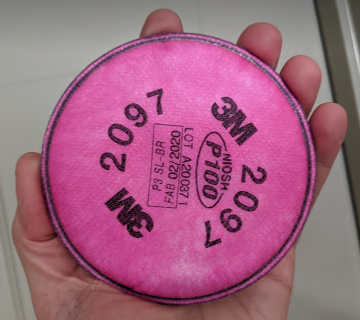 We printed this in PLA to test the fit.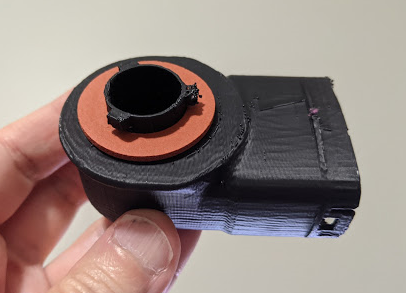 While the fit was good, a test user found it took too much effort to breathe through a single filter (this is likely why most commercially respirators use two filters).  We decided to adopt a 2 filter design for our next test.