For people to tinker with this module prior to using it on a custom PCB I wanted to create a break-out board/development kit. This is my first pass at it, but I think there are some changes that I think may be required, which you can read about below.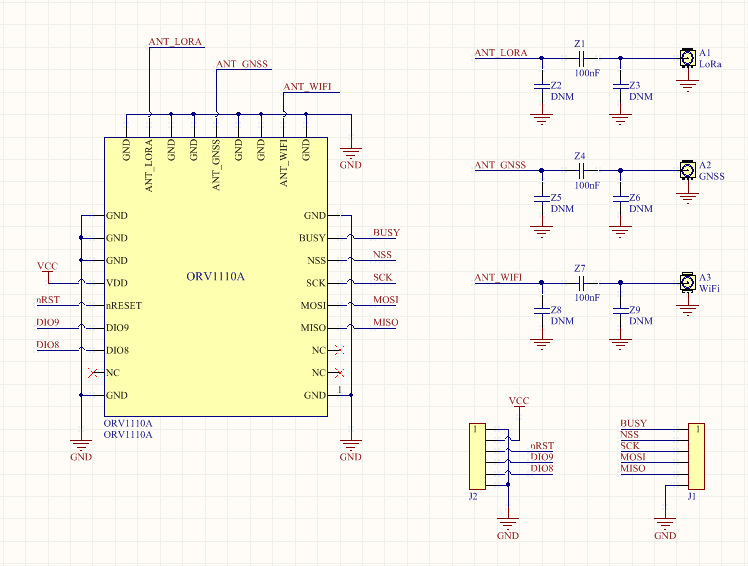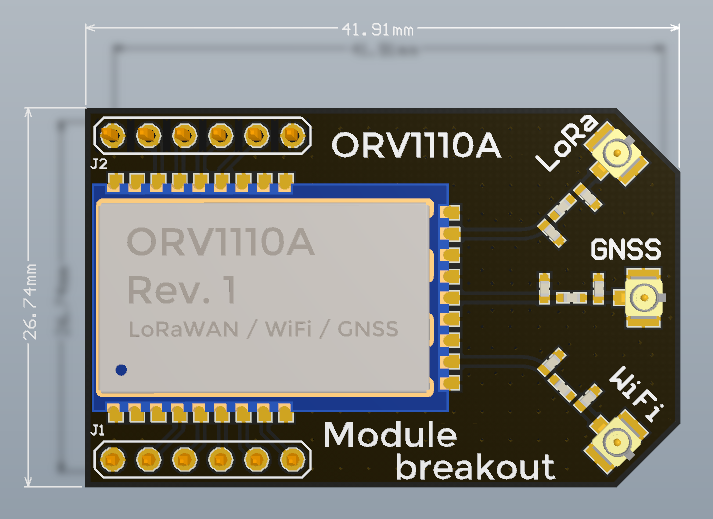 Things I like about this design:
Compact: It's small enough to fit onto a breadboard, and could even be used in projects in this form
Flexible: The antenna connectors give a lot of flexibility for what antennae can be used.
Simple: All the RF stuff is dealt with, you just need to slap on some antennae
Things I don't like
Fiddly: The u.Fl antenna connectors and matching networks can be pretty hard to solder, meaning it might be challenging for some people to receive unsoldered/as a kit to assemble themselves. I could potentially replace the u.Fl connectors with/have option for SMA connectors but they're quite clunky and large.
Lastly, I'm thinking about the real necessity of connectors for WiFi and GNSS. Potentially I could get away with on-board antennae for both of those since they're region agnostic, but the performance would undoubtedly be reduced.
I'll mull it over, but any external input would be welcome!