Last version, I promise! This one's called 3.2 on account of the three stereo lines that get mixed together and provide the nexus for routing: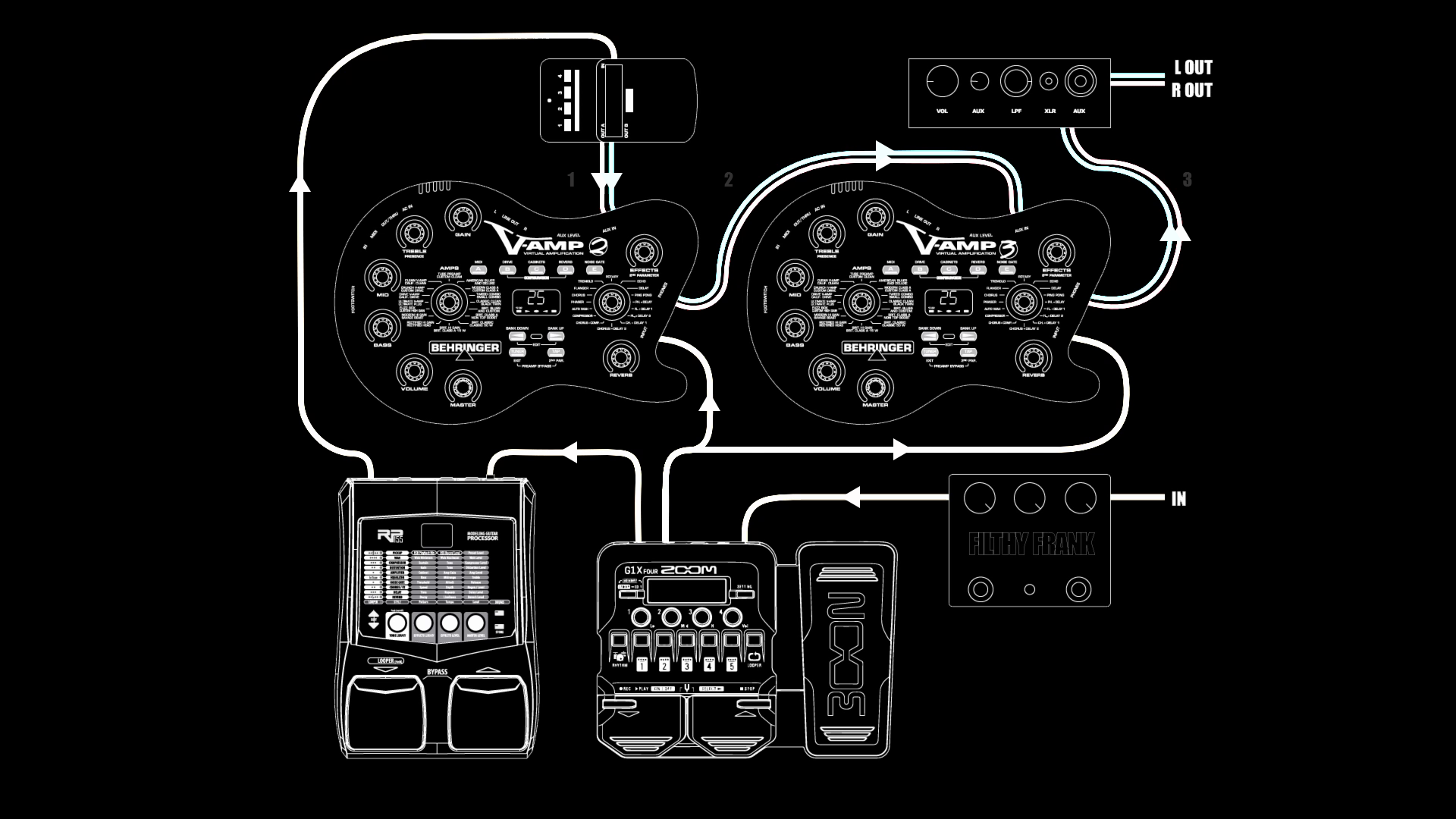 New in this version:
    • Zoom G1X Four: the venerable RP80 has been replaced by a startlingly modern unit that completes the trio of entry-level multieffect brands. In keeping with the zero-budget theme, it was not bought but traded for services (not yet) rendered.
    • The big expression pedal was not particularly useful connected to the RP155, so it was switched to an input to the ESP32, providing MIDI control of the V-amps' various CC parameters.
    • The display was updated to better suit the new setup, now reading

BBBBBBBB MMM PPP
NNNNNNNN RRRRRRR

B = Bank name
N = Preset name
R = RP155 preset
M = * mode
P = pedal mode
     • Filthy Frank is what the old MOFO prototype ended up as. For the nasty fuzz spot I went back to an old favorite based on Doug Deeper's Random Number Generator.
But most of all, after a year of tinkering I was finally able to record a couple of sounds coming out of this thing and put together a quick demo. Unfortunately my guitar playing is even worse than my programming.