After the success of the first prototype which is a Proof of Concept, we decided working on a new prototype which meet Medical Device Regulation requirements, include security features to detect collision with the environment, review mechanical part which should be hermetic. Then we plan to do clinical trial with Christelle and other users.

Team
To reach the goal, we have been joined by 3 more students from different background.  
For the technical part we had hired two more student as intern from mechatronic background. Daria Kuznetsova, student in mechatronics engineering, who is working on actuator control and electronic design. Glenn Van Hemelryck, student in mechatronics engineering, who is working on software part, including user interface and features implementation. Georges Tawil, biomedical engineer, who is designing mechanical parts of the device. 
For regulation and quality part, we had hired, Ludovic Louisonne, student in biomedical engineering, who is working regulatory and quality strategy to provide a device compliant with European Regulation (Medical Device Regulation 745:2017, Quality Management System ISO 13 485:2016). He started a first work redefine device specifications according to the European medical device regulation. Second part, he was working on CE marking strategy via Biotika university company supervised by a regulatory expert.

Prototyping
After settling the work team, we define our roadmap. To develop quickly our next prototype, we make the choice to use actuator (motor, reducer, driver, encoder, torque sensor) on the market that it helps us to reduce the development time and skip actuator development. Later, we will thing to make our own actuator if we judge that can help us to reduce the cost of device.
Mechanical Design
First, we are working on the mechanical design. We reviewed our first prototype P0 designing then decide to add a 6th axis. We add an axis to adjust a lack of orientation which can be an issue in some case. We changed mechanical design of the arm to be more rigid, we use aluminium profile. We still use reducer for the firsts 3 axis for that we use timing belt. This kind of transmission is cheap, quiet and allowed to place actuators close to base of arm. Using timing belt allows to use actuator with smaller torque. We always think how to reduce the cost even if it's can complicate prototype design. We also work on a user's need, Christelle, our user ambassador, wants bring the device int the restaurant for that we thought on a design to be foldable.

Actuator selection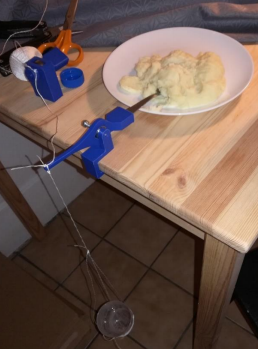 Software and Actuator controlled
First, we are working functional features:  
Saving spoon position

 

Learning all trajectories for

going all over the plate and bring the spoon at the saving position which is closed to the mouth of user.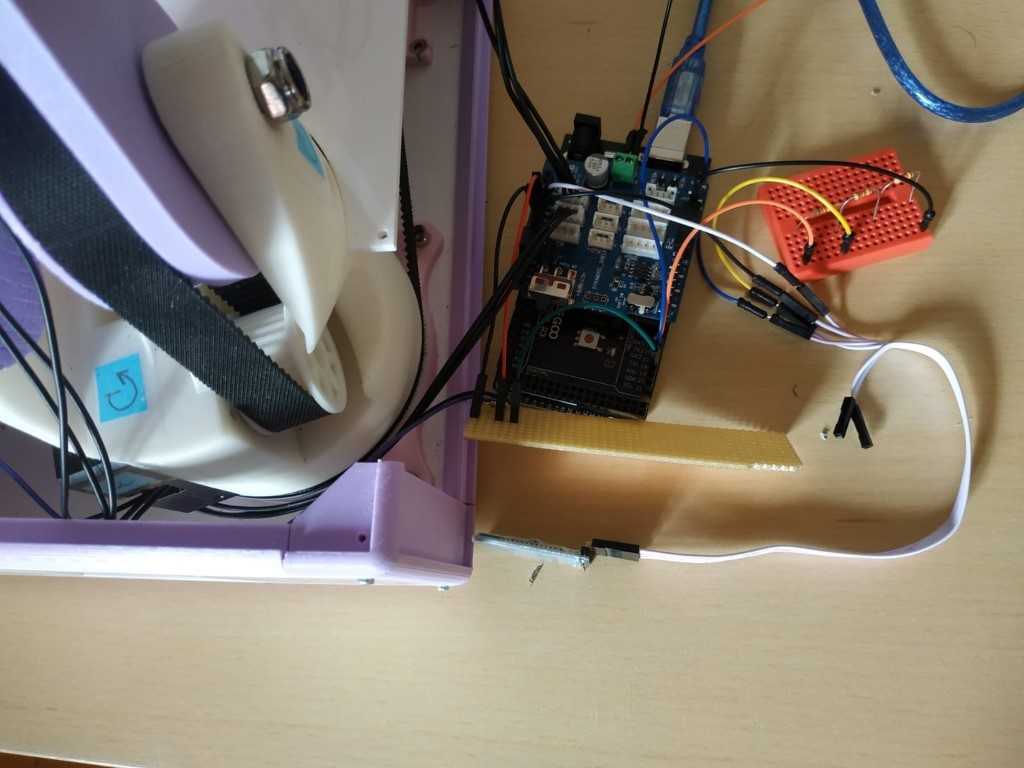 Then we will work on implementing security features to detect unusual collision with the environment to prevent from injury risks. that will allow us to reach safety requirement. 
Finally, we will make a user interface to facilitate utilisation, we thought to use a touchscreen on the device that increase the price of the device. Or we also thought to use Bluetooth connexion to connect with a smartphone application, it's required for users to have a smartphone.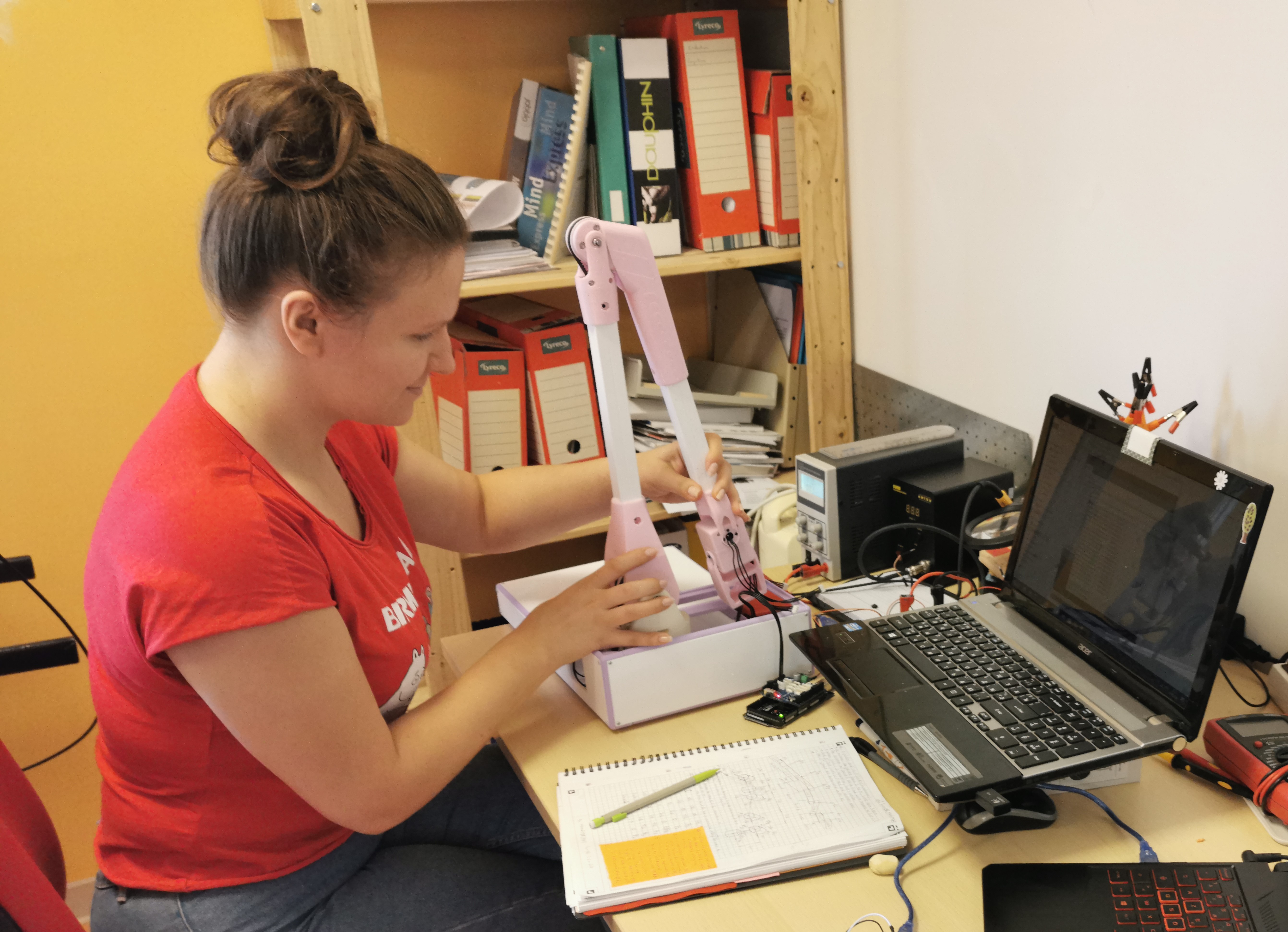 Medical Device Regulation
At the same time, we are editing European technical documentations, with help from a company and a test laboratory, these documentations consist of: 
List of specifications, user's needs

,

security

and

environment

requirements

 

Risks Analysis

 

Device history files

which explain and justify all designing choices 

 

Pre-clinical tests, electrical security and electromagnetic compatibility.

 

Clinical evaluation,

demonstrates

technical

performances

and

user security

 
We are following, the same process to get CE Marking which can guarantee design quality and security of our device. As medical device, it's for us really important to provide and prove that our device is functional and can be used safely such as others devices on the market. 
Our goal it's to have clear documentation on design part of technical documentations, there is another part which concern manufacturing we don't approach for the moment.