In the last log I reported that when I was casting the magnets for the rotor disc, I had the problem of enclosed air bubbles in the epoxy. My solution to solve this problem is (hopefully) to pull the air bubbles out of the epoxy using a vacuum chamber. You can see a first (more or less advanced) attempt for a vacuum chamber here: https://hackaday.io/project/173340/details/
Picture of the build vacuum chamber: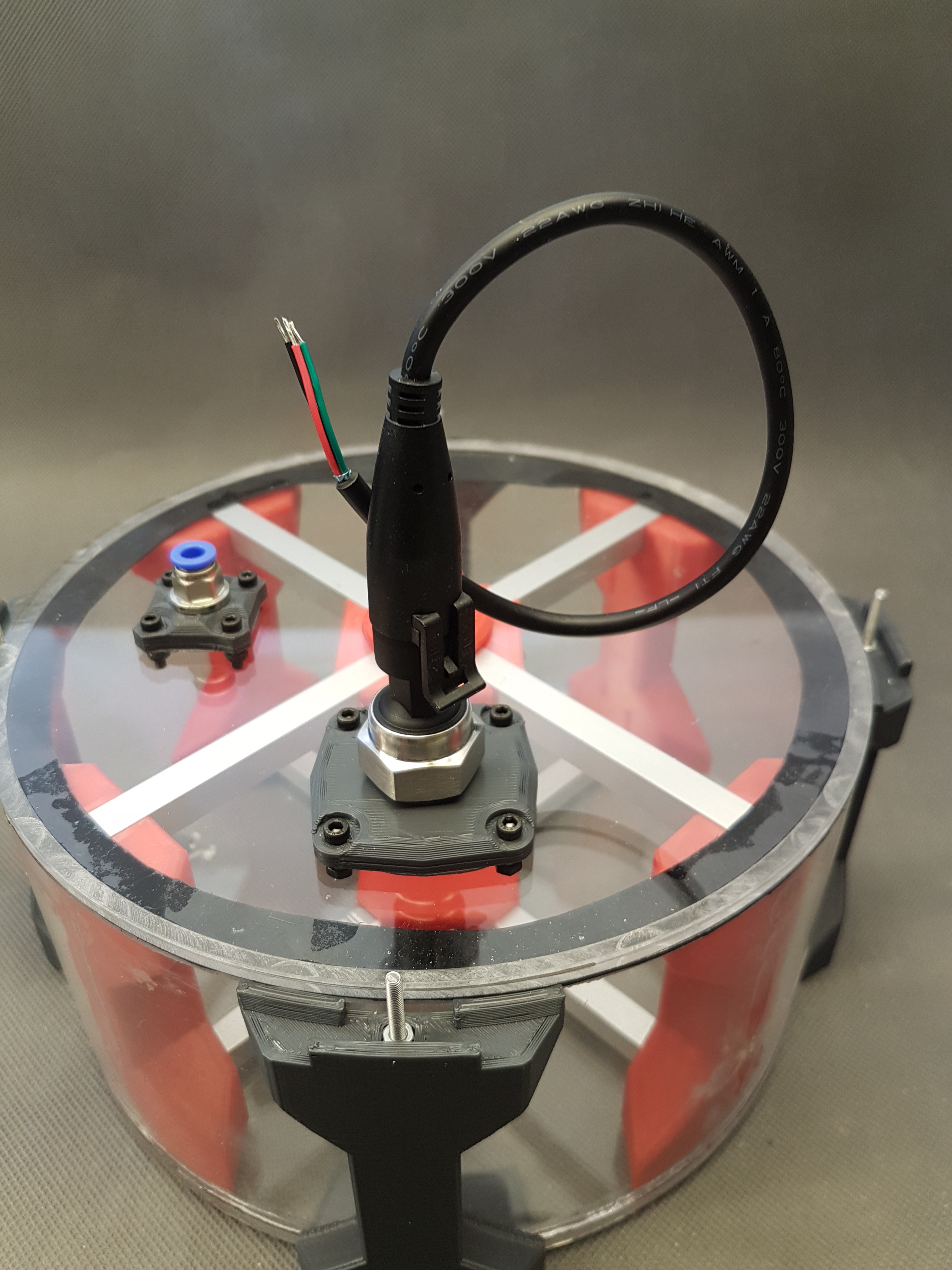 The "Nerdiskerator-controller":
In addition, I have now made a few thoughts about the controller for the Nerdiskerator. Since the Nerdiskerator consists of 3D printed parts, which have special limits with regard to mechanical stress and temperature, I think it is good to be able to monitor these parameters and intervene if necessary.

For example, I think that winding temperatures that are too high could become critical. Also very high speeds. In order to be able to measure these values, various sensors are attached. In addition, actuators (such as the mechanical brake or electrical load) are also planned to be able to brake or stop the generator if the parameters are exceeded.

A first list follows here:
(I will also put them in the project details and update them if necessary.)

Sensors:
Speed measurement: via Hall sensor and detection of voltage zero crossing/frequency
Voltage and current of the generator after rectification
Temperature of the heatsink of the load resistors
Measurement of the position of the brake cylinder using a sliding resistance
Current consumption of the stepper motors (brake and pitch adjustment) to detect any blockage
2x limit switches to recognize when the brake cylinders are completely "open"
RTC (for recording of log files)
Accelerometer to detect abnormal vibrations
Voltage and current measurement of the buffer battery
Additionally: 

Compass module to recognize cardinal direction
Actuators:

MOSFET for load restors

3x NTCs between the coils of two phases

each
Extra MOSFET to be able to short the windings of the generator completely (without the load resistors)
Micro SD card slot to save log data
Additionally:

Stepper motor for pitch adjustment of the blades of a connected wind / water turbine
What do you think? Have I forgotten anything else? :)