We constructed 3d-printed box. We use some ready construction parts – battery boxes RUICHI 84*44*18 mm, only for versions with 6 AAA batteries as power supply.

Battery boxes RUICHI 84*44*18 mm
We used Anycubic Max4 3d printer with 210 x 210 print field.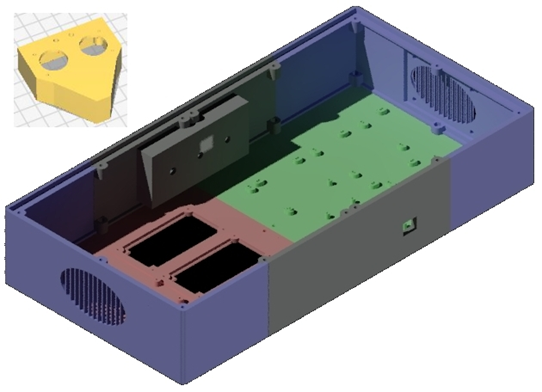 Fig. 7 Box Rendering. Inset – box for Ultrasonic Sensor. We made box from 6 parts- left and right sides with loudspeaker holders, bottom left with holders for batteries boxes, bottom right with holders for PCBs, back side with holders for amplifier, switch and button, and front panel with slot for USB cable. We include *.stl files.