I took a solid bag, dried it and then sawed down the center.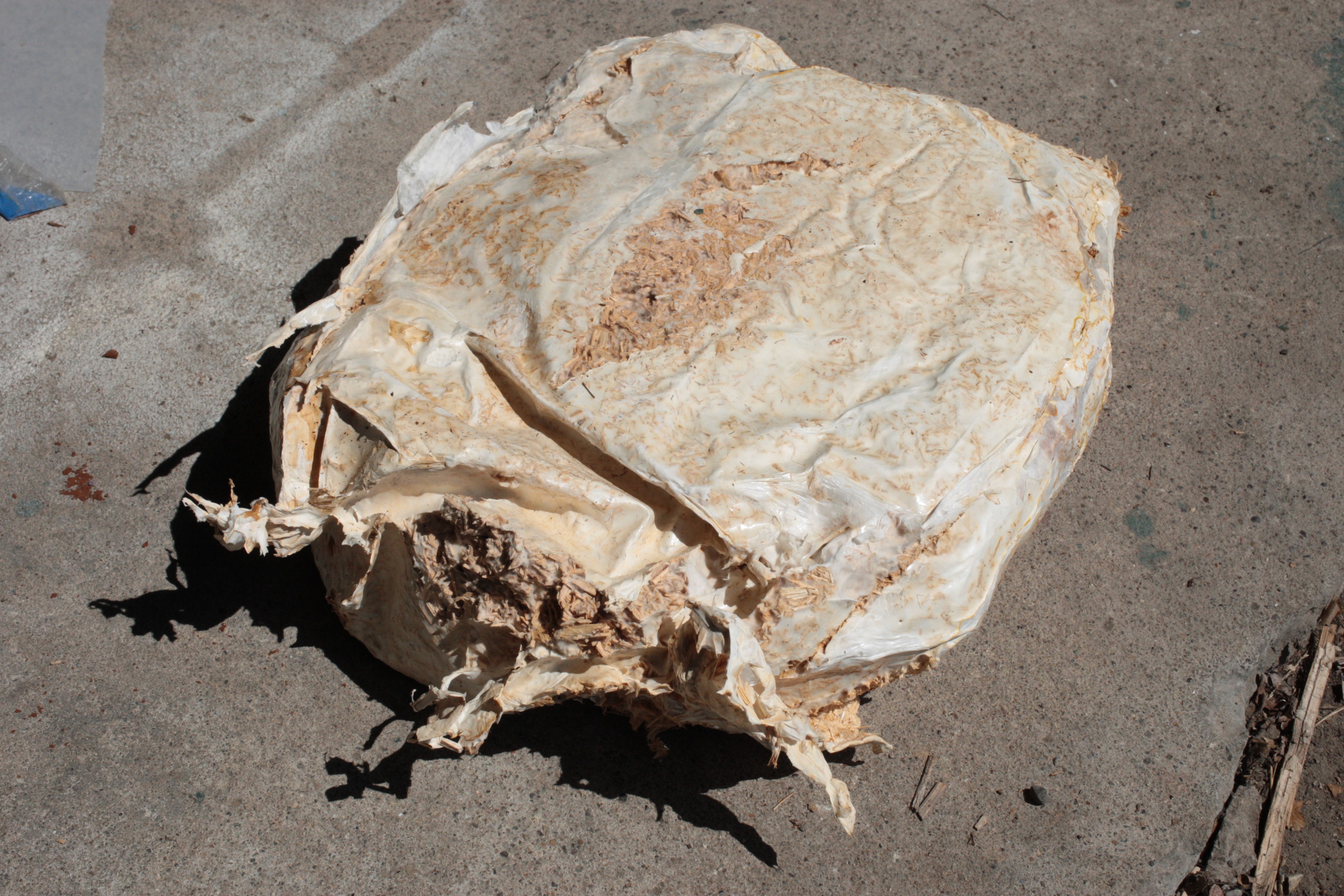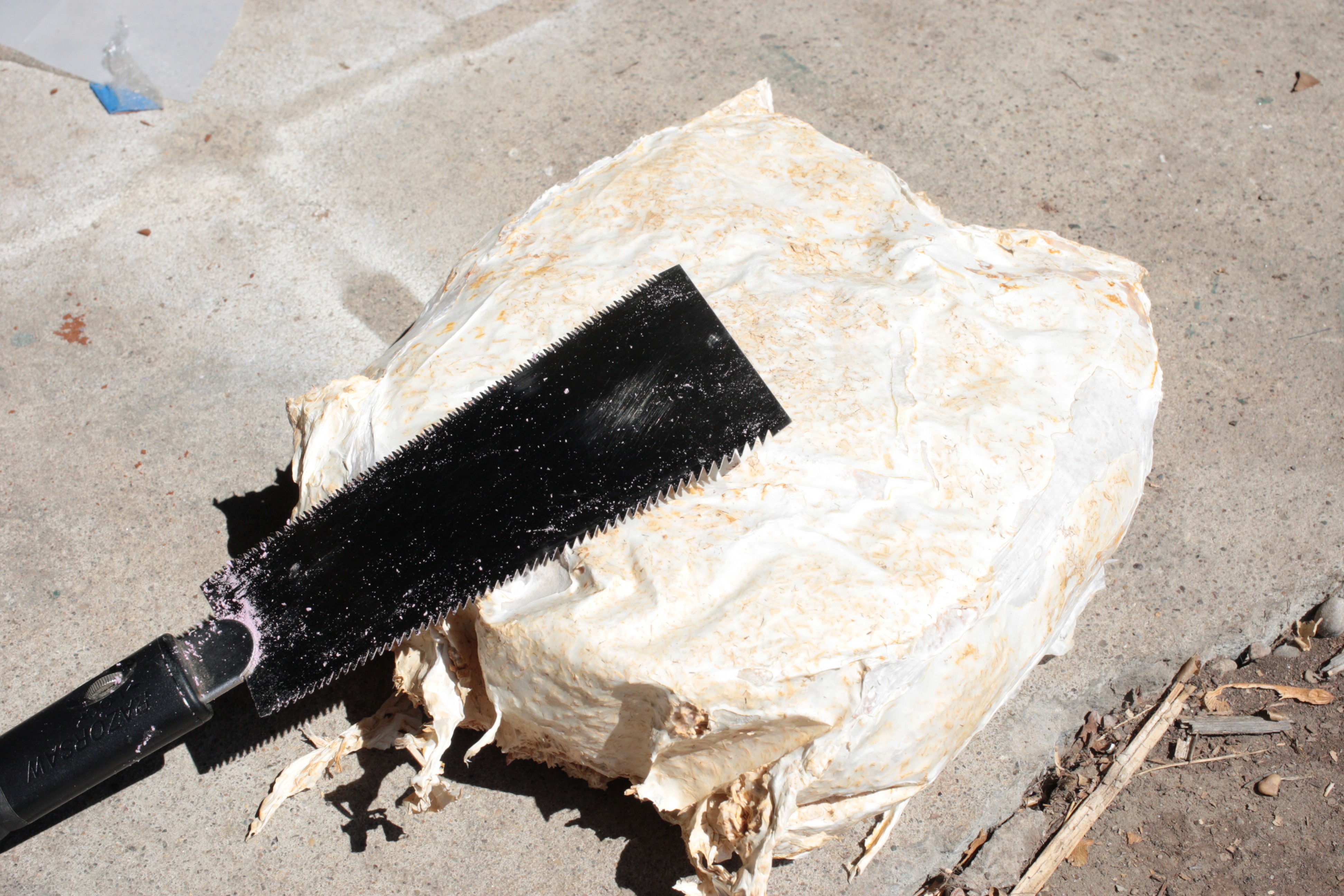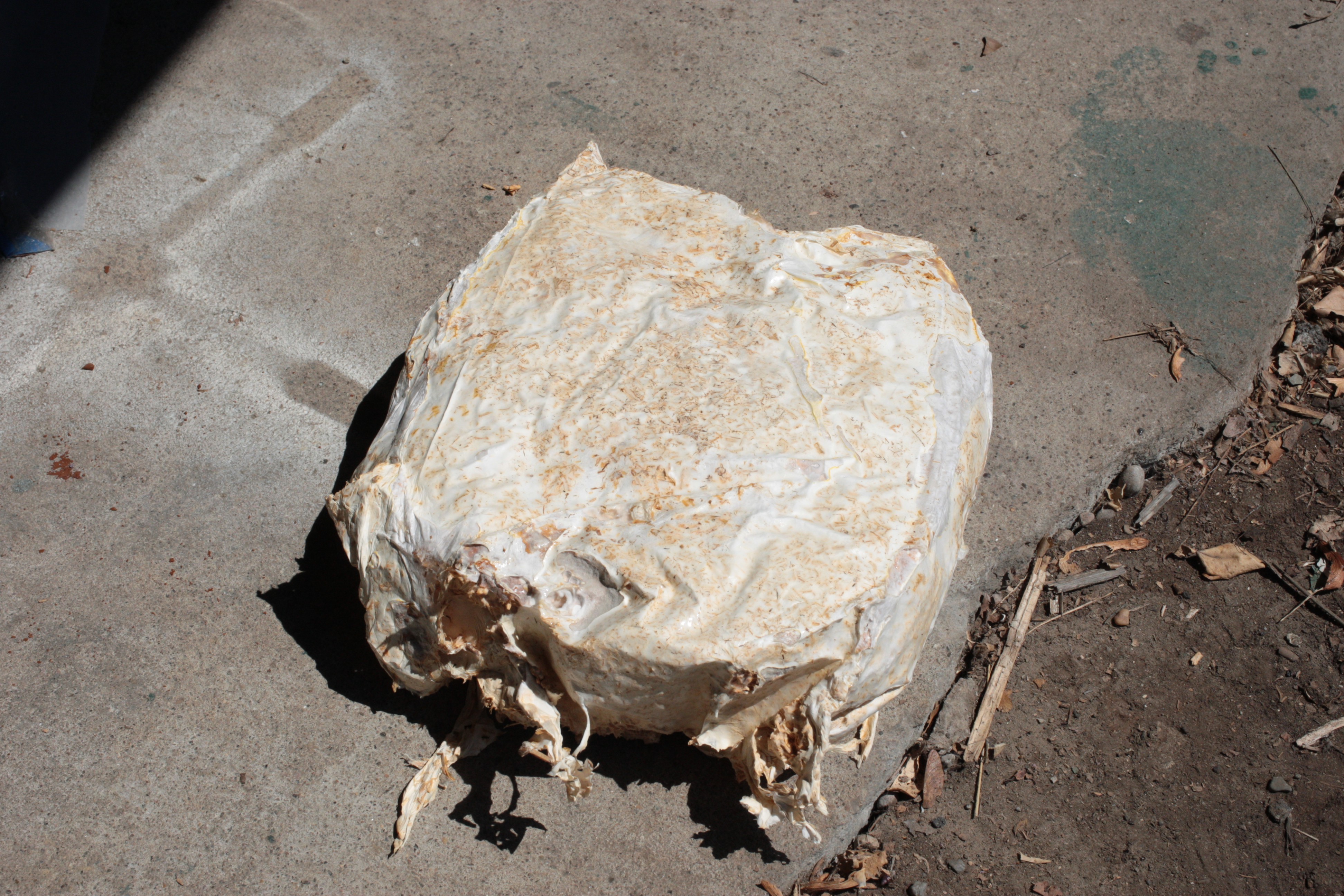 The inside was not fully cured, but solid enough.
Unfortunately, despite it not being completely dry (and thus hopefully less absorbent) I coated the raw ride in resin and it soaked up a TON. I'll coat the nice side with just a single layer of resin and fiberglass. At-least this will be strong if it doesn't burst into flames.