Pliers 1 were immediately scrapped & pliers 2 began. The mane problem was the nose needs to be as smooth as possible to avoid chemical intrusion. There can't be any supports under the nose or diagonal overhangs, just right angles. Making it print without supports under the nose was a complete redesign.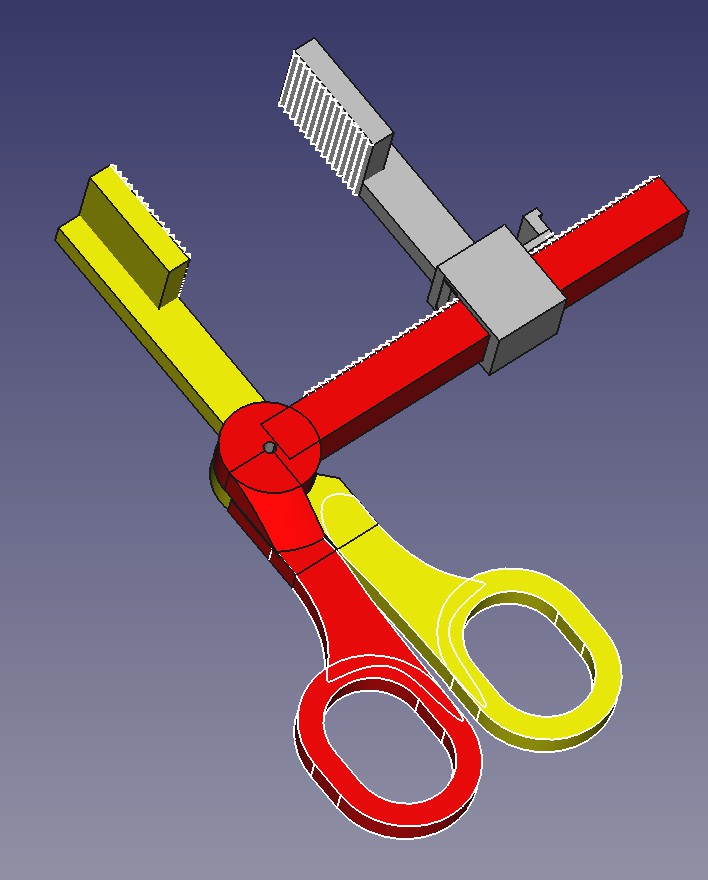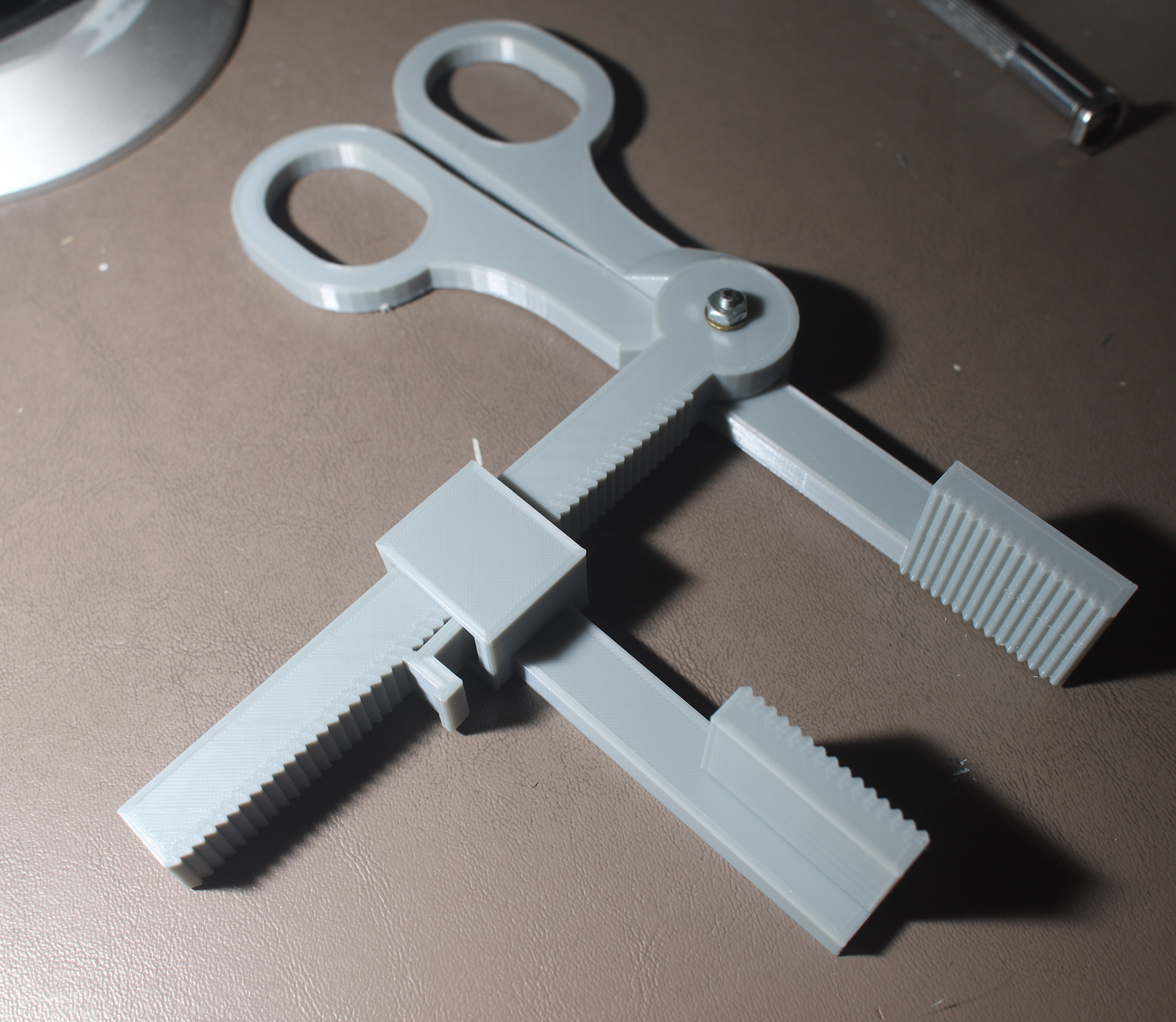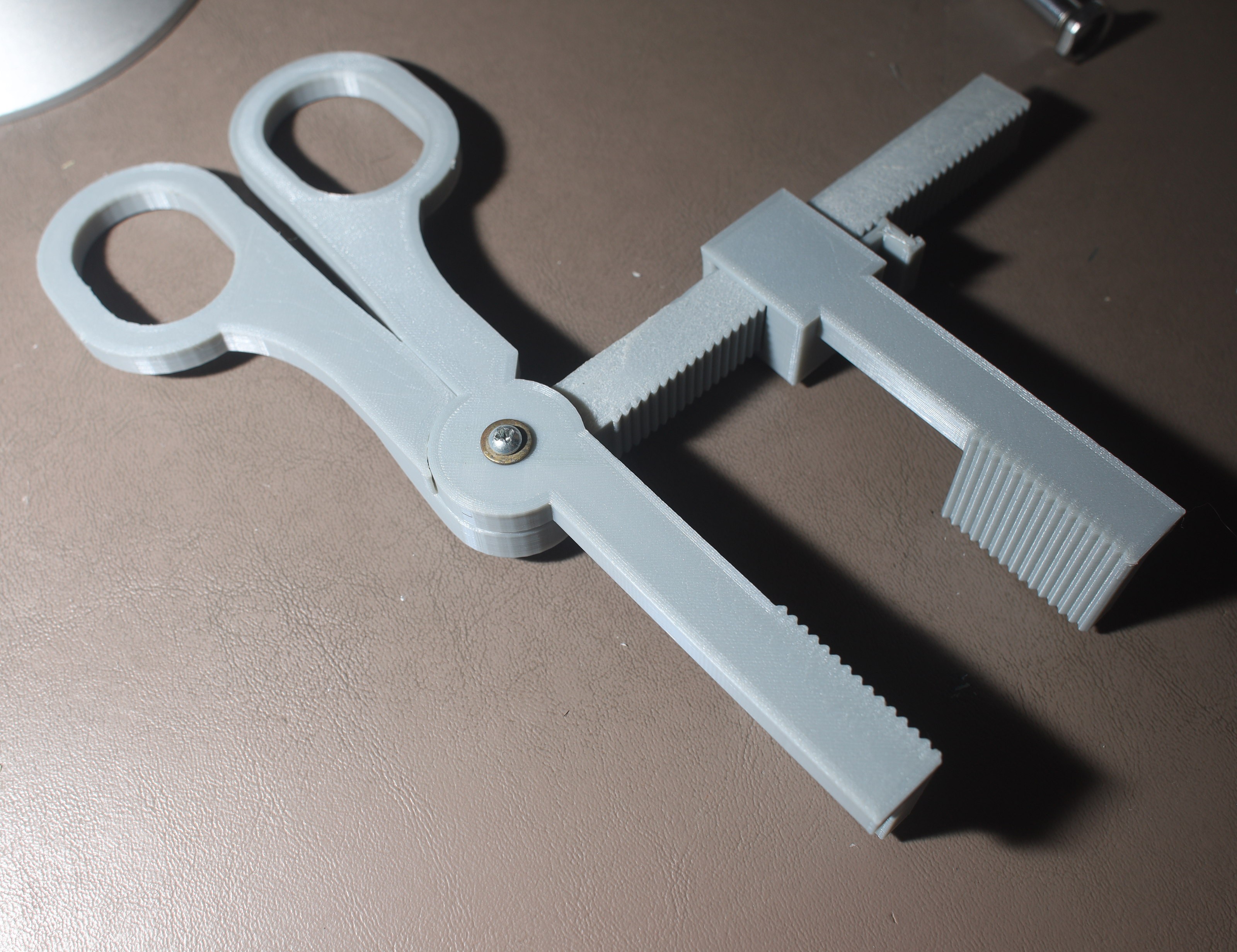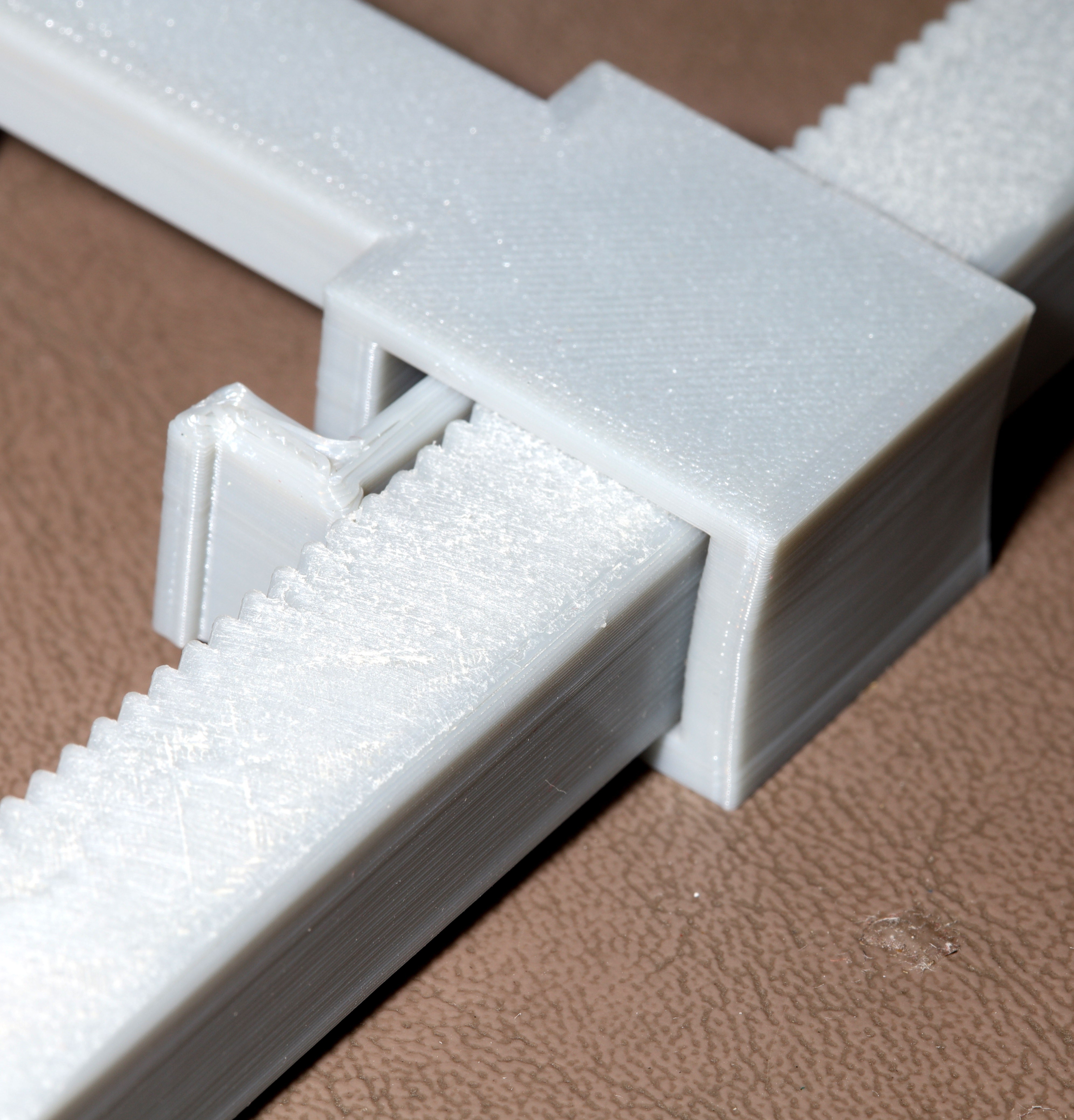 Pliers 2 were a bit more satisfying. Printed with .26mm line spacing which appeared to seal up more of the leaks. The ratchet had to be sanded down to 11.8mm wide. There was a lot more expansion with .26mm line width. The sliding bit needs a slightly wider hole & the grips don't line up.
The sawtooth ratchet wasn't as satisfying as the triangle ratchet because the printer can't print a sharp edge. Still needed a lot of melting to get the ratchet to stay in place. We don't make junk that flops around.  The ideal ratchet might be just 1mm squares.  Really need to print unit tests.

Couldn't get the glass bed to work, but the top is never going to be as smooth as glass anyway.  Despite all the niggles, it's just a board etching tool, not something lions live with every day.