I have been working on the following during the last week:
Actinic light pulse control with the Arduino. The Arduino controls the LED driver via a PWM pin and it uses a optocoupler and a resistor to solve the voltage variation between the driver and the Arduino (10v vs 5v).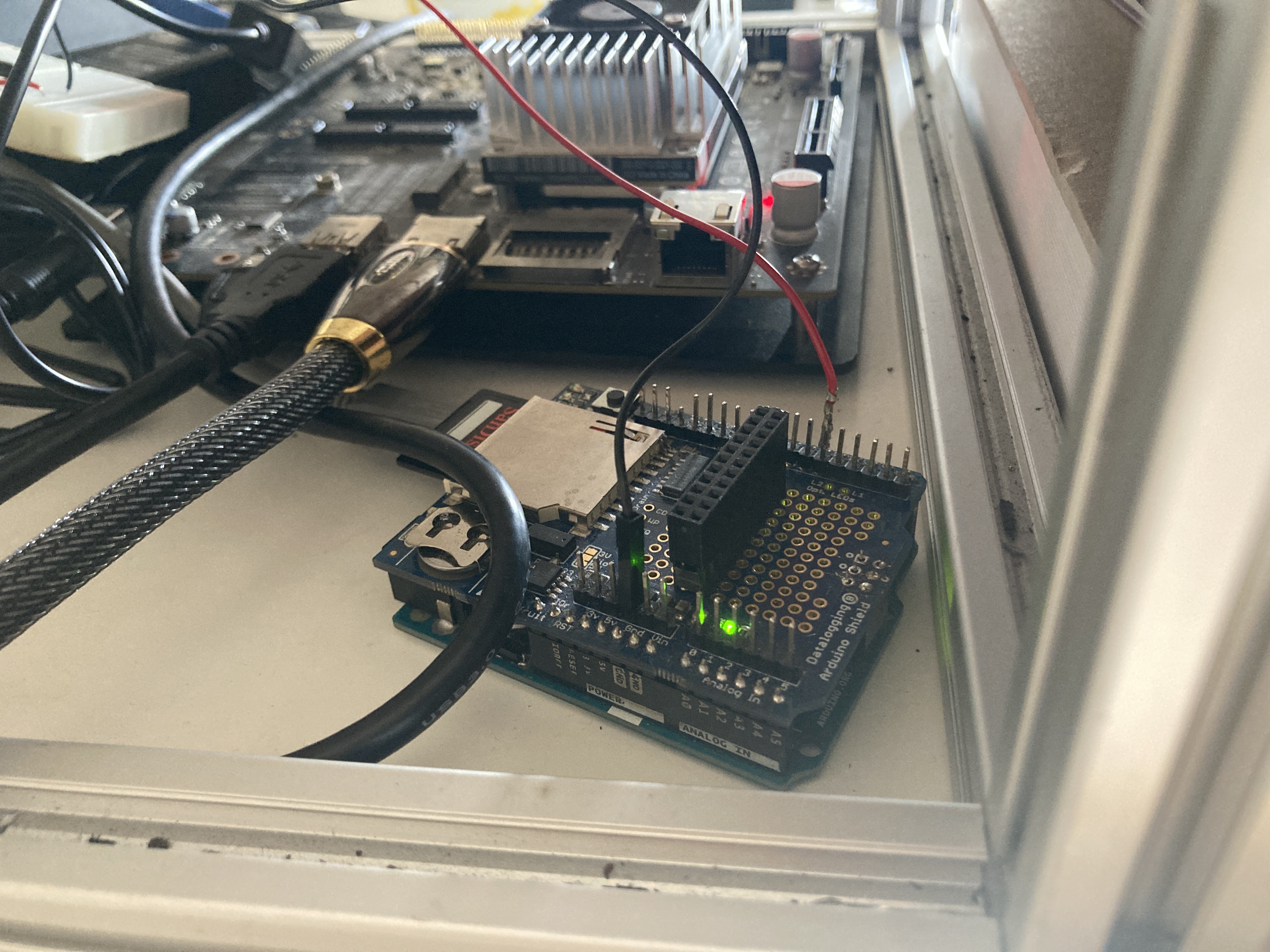 Light intensity control with some microcontrollers (manual stage, but will be coded all together within one Arduino code later on)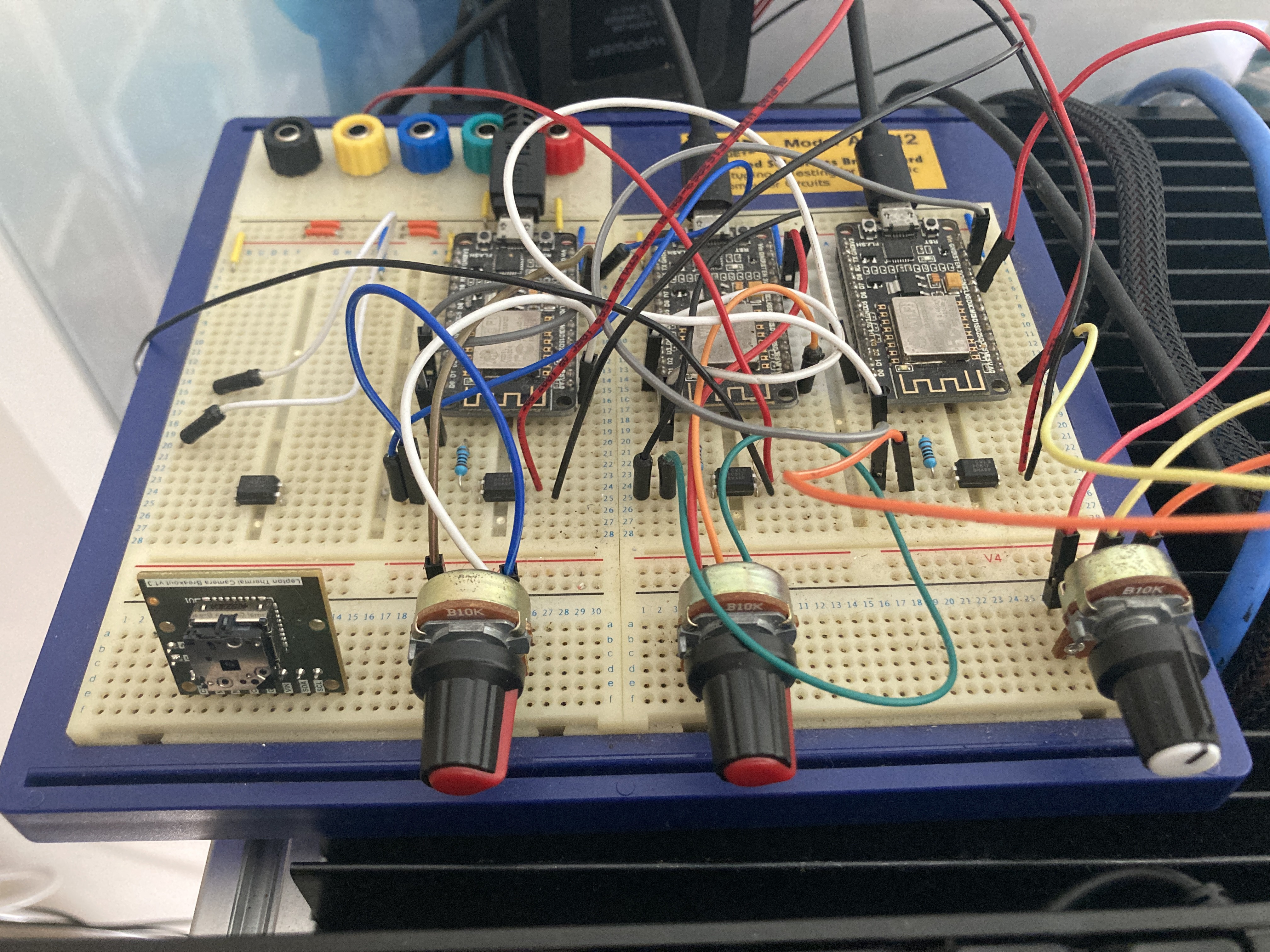 Light Intensity calibration using the PAR sensor and the Spectrometer
I wanted to have 500 umoles of light under the chamber, and I also wanted to make sure that it's got the shape (or wavelengths) I want, which I use the spectrometer for. The spectrum is more or less 60% Red, 25% Blue and 15% White. That should please the most demanding plants :) 
You can see that I have bundled up together the PAR and the fibre with the cosine corrector using a lab stand with a clamp.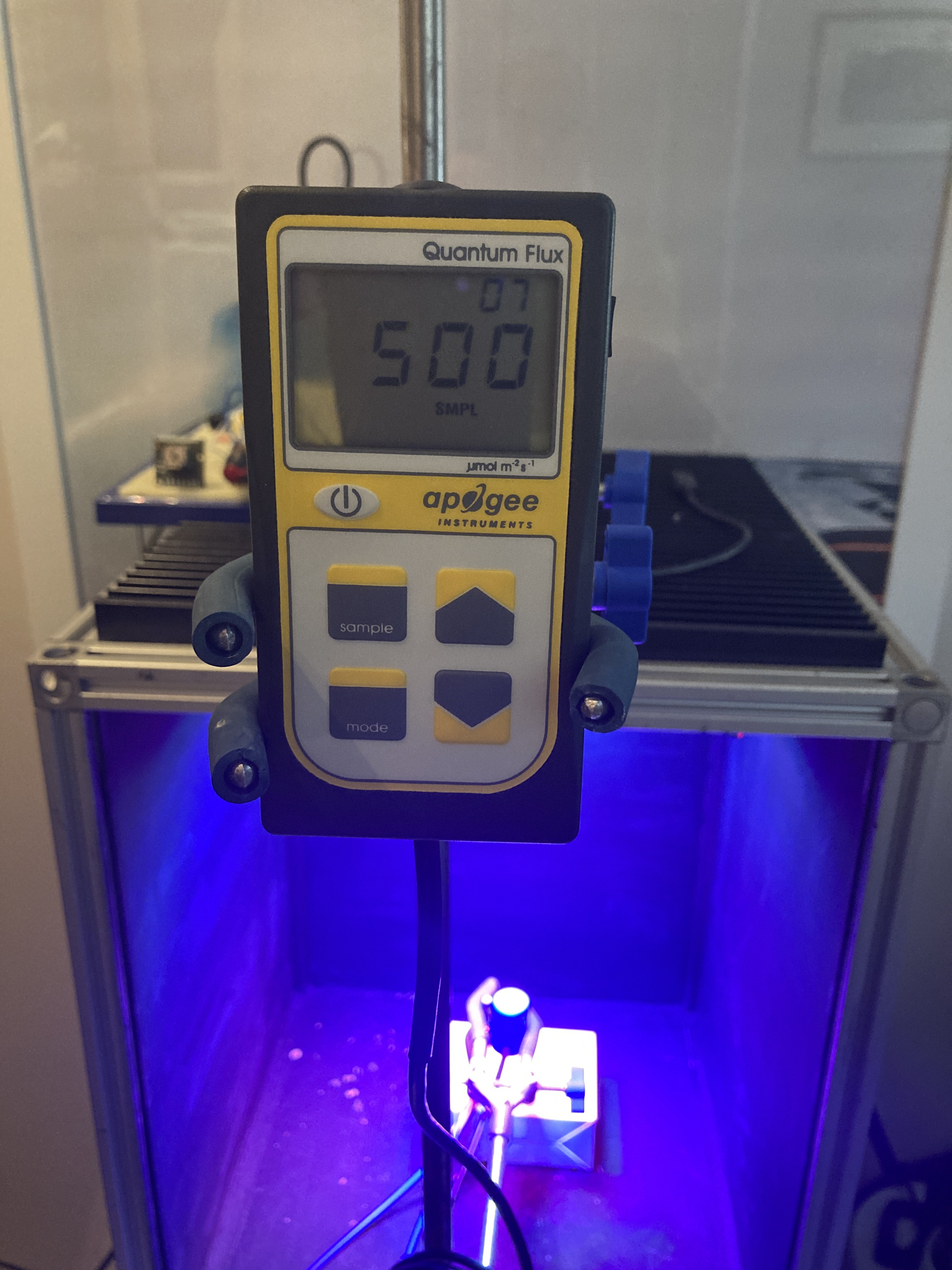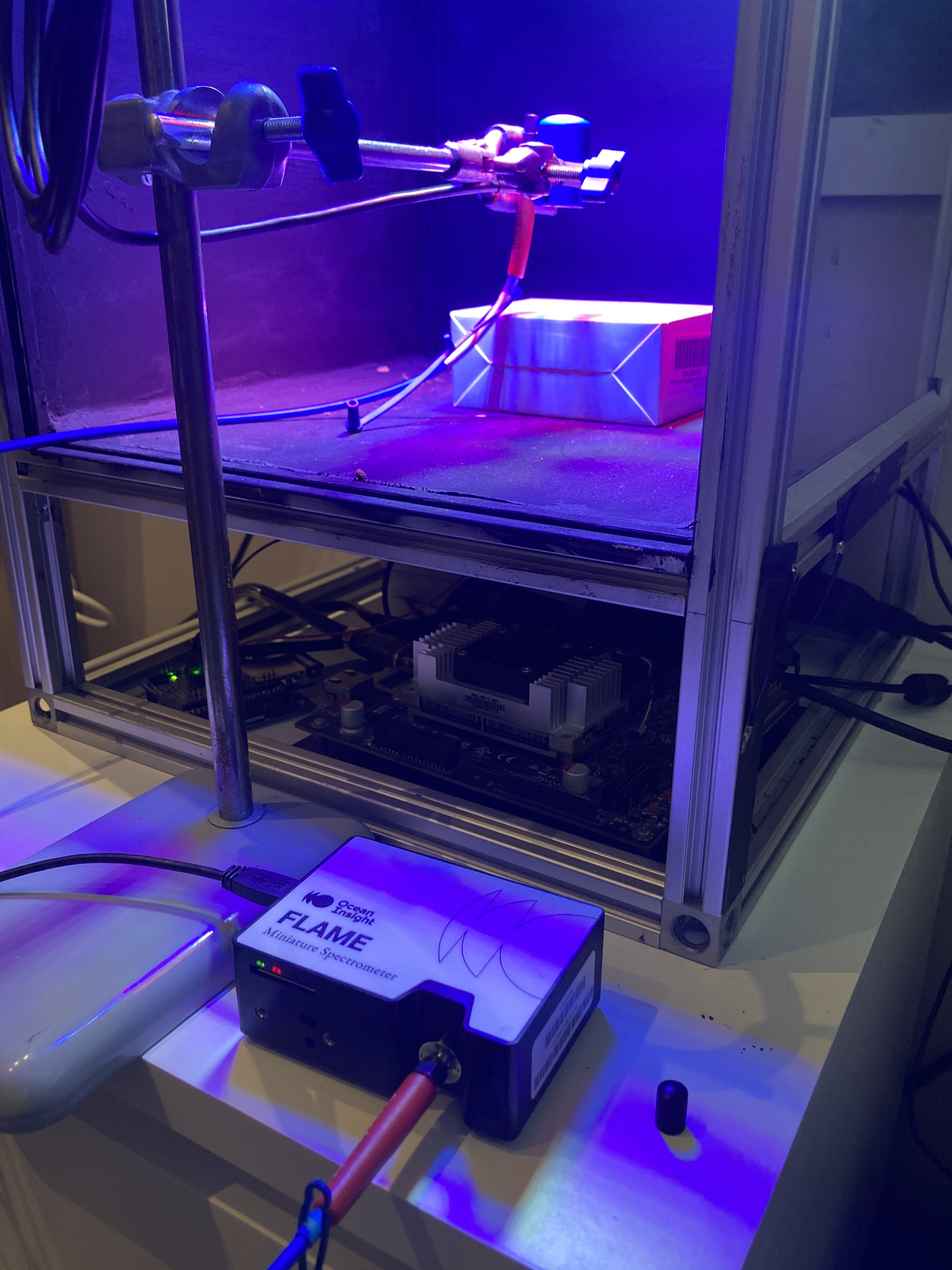 I use the spectrometer to adjust the spectra to the ratios I want.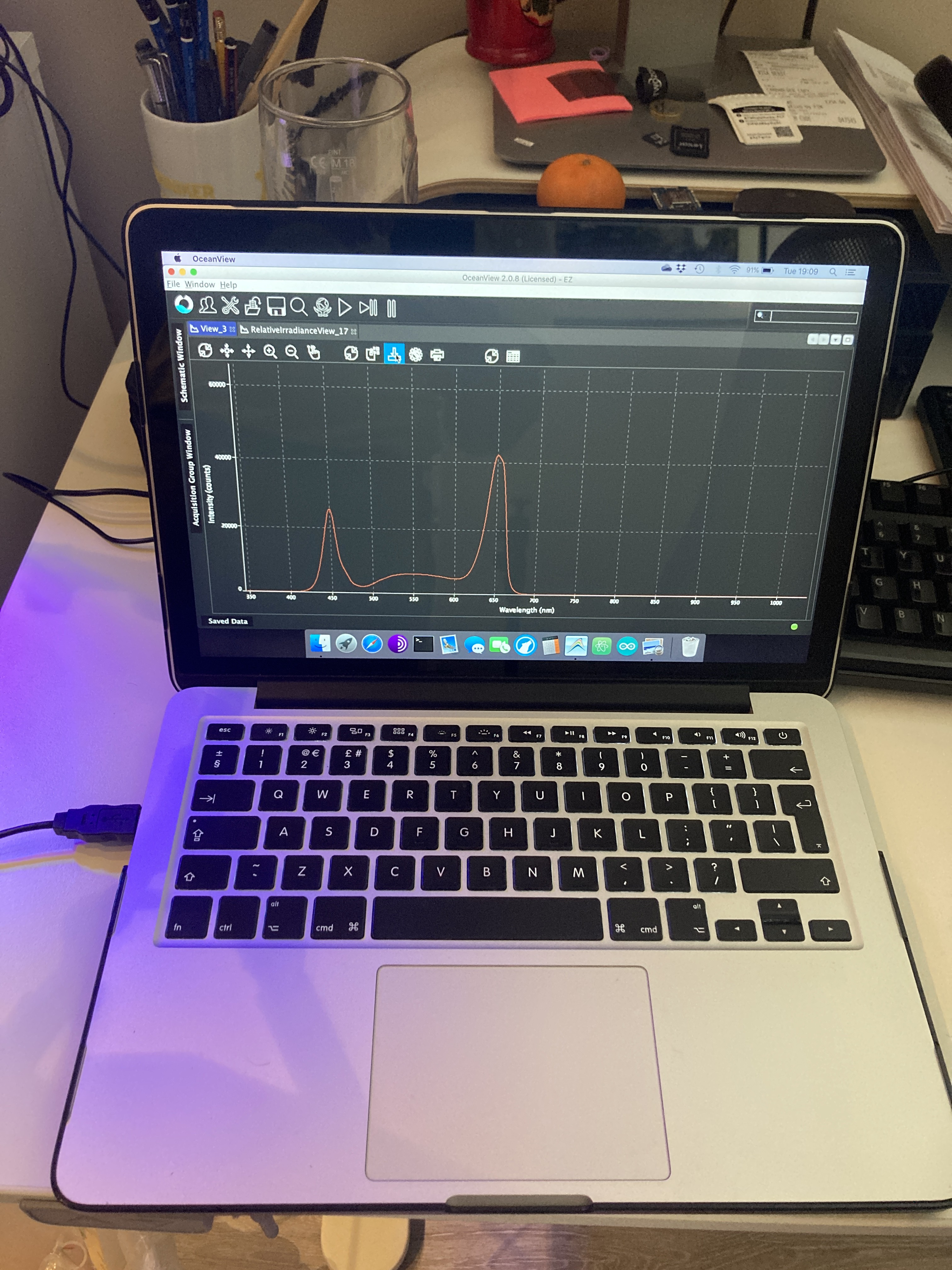 You can see that I had to migrate from my garage to my home office due to weather conditions (is fall in Europe).
It has taken quite a bit of space though!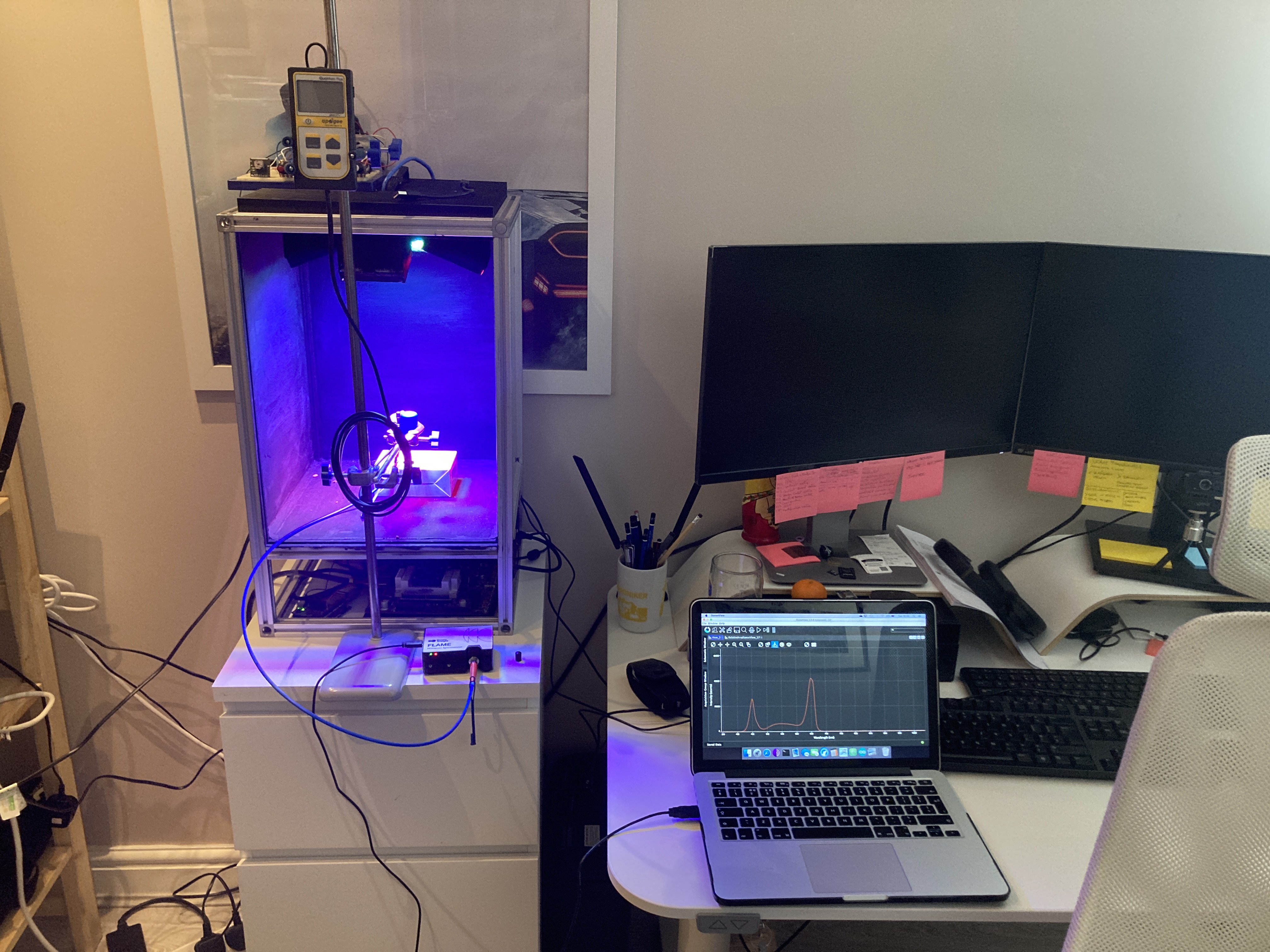 Want to see some results?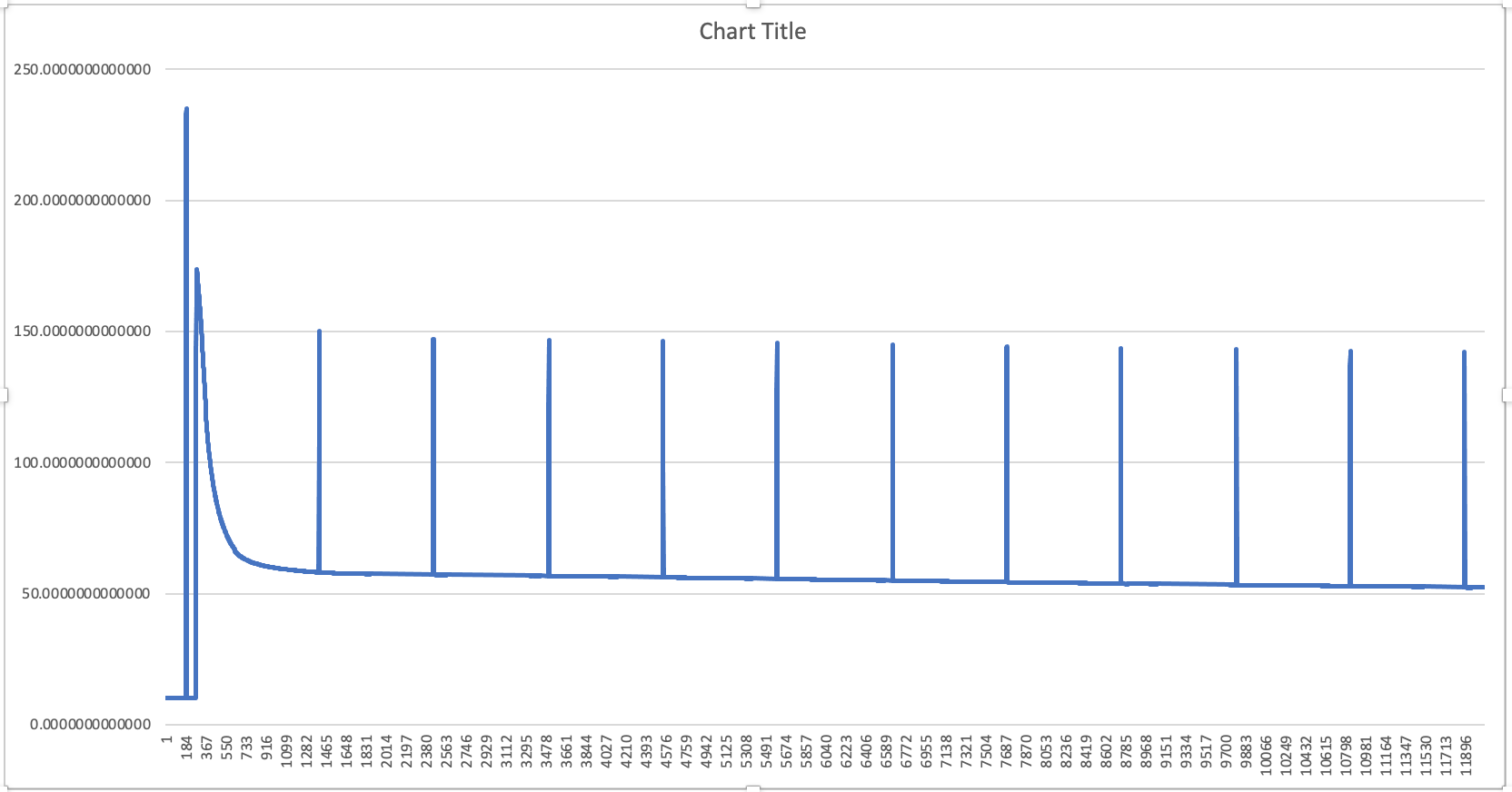 Above, a nice fluorescence sequence with an initial pulse, followed by 500 umoles and 2-minutes interval pulses.
Finally, a nice picture of cactus sunbathing within the chamber!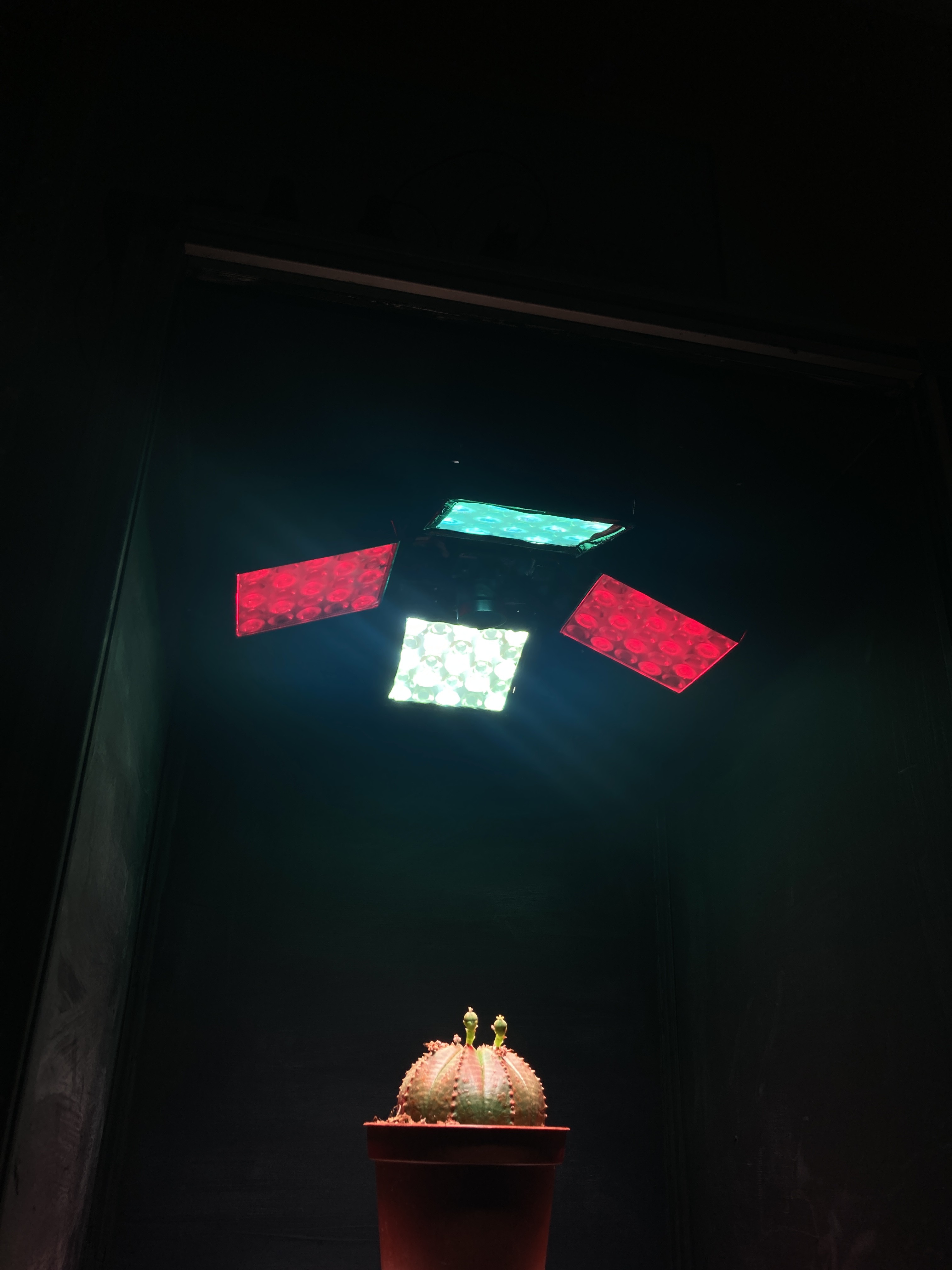 Back to work fellas...