A few logs ago I talked about the defined interfaces for a quick connector. The bowden setup needs 8 pins for connection. The direct drive configuration will need 12 pins. I've decided to use industrial screw connectors with a 5 amp rating per phase. You could go larger (10amps) but the connector will be huge and 5 amps are just enough for a 60W cartridge (12V).

---
The implementation: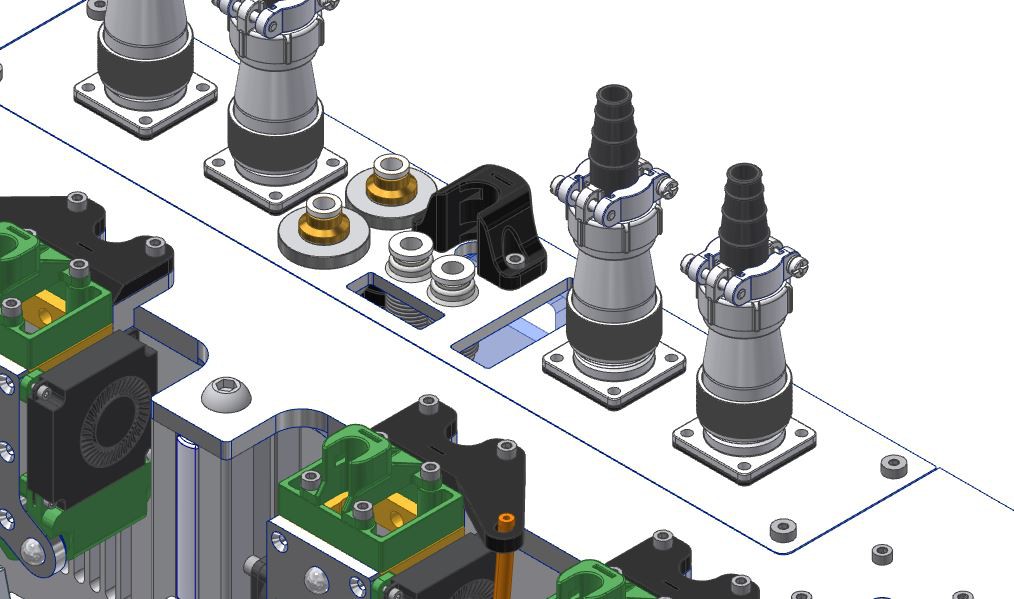 I've implemented the Weipu WS20-Series. There are several sellers and the documentation is quite well. The quality seems legitimate. Source: https://de.aliexpress.com/item/4000909411095.html?spm=a2g0o.productlist.0.0.6fecf78bx2y9fR&algo_pvid=0fcb46de-f17e-4c8d-8b7b-2cef6654f108&algo_expid=0fcb46de-f17e-4c8d-8b7b-2cef6654f108-3&btsid=0bb0624016063376196967619e42ff&ws_ab_test=searchweb0_0,searchweb201602_,searchweb201603_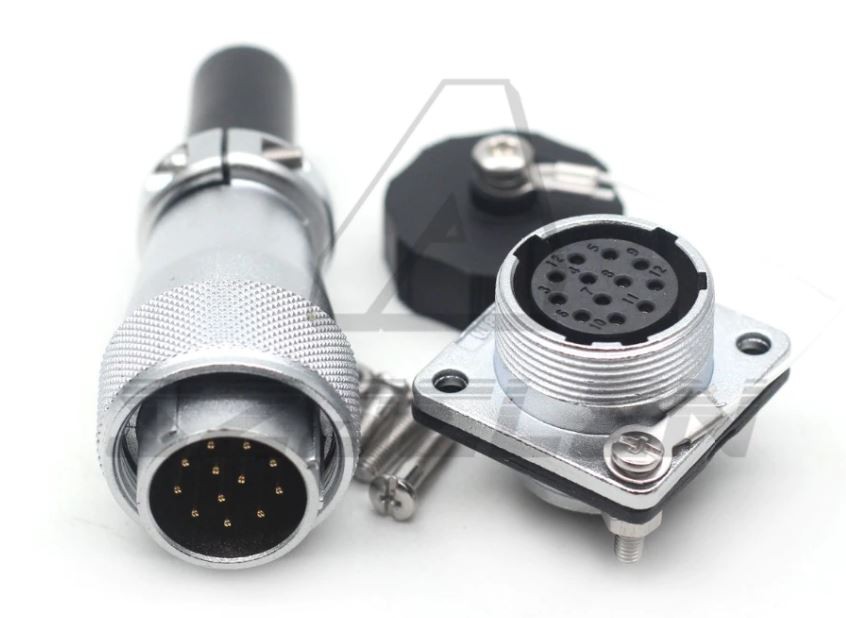 The costs for 4 Connectors with flange are about 30 USD. The connector itself should be around 5-6 USD for each toolhead. It isn't the cheapest solution but I think it's a proper solution.