The toy is essentially done, and working properly. I encased it into a baltic birch enclosure, with lots of hot glue and CA glue.
The openings are for the buzzer and the micro-USB charger. I was surprised that it was nearly too large to fit inside the opening in her new toy -- a Kong Comfort Kiddos Bear: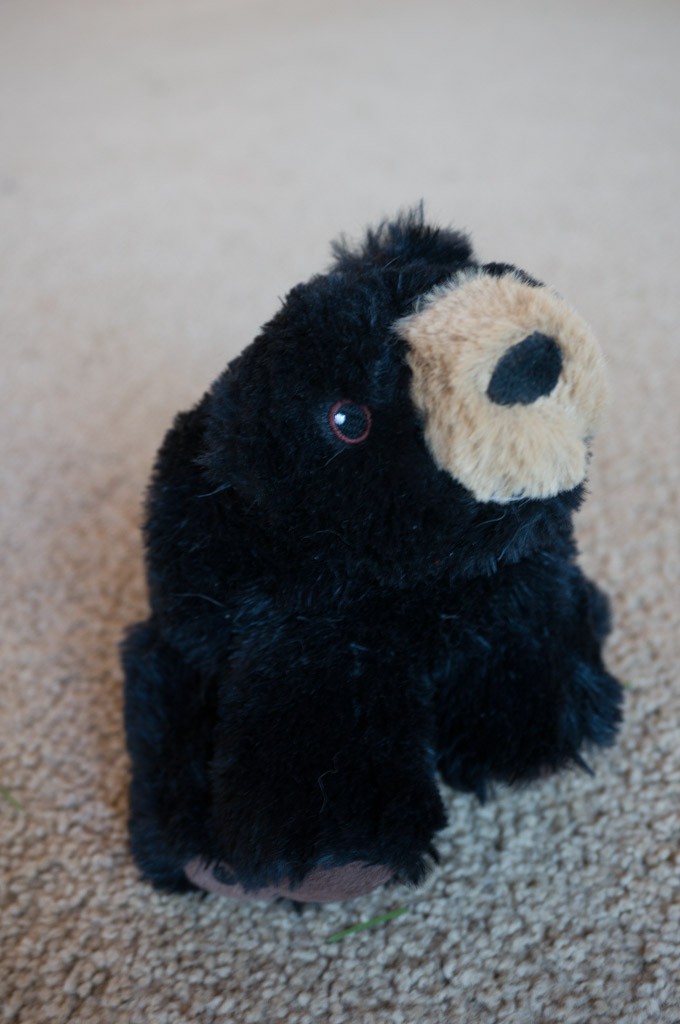 Lucy is always enthralled with any new toy. This one is no different. I think it will remain #1 for a while.
At this point I think the project is completed. Good enough. I'll post the gerber files and the MPLABX project in the files section.