Creating one's own space in a new apartment is a fun experience. As is exploring the new surrounding neighborhood of Hudson Yards. By New York standards, the building is brand new; built in 2008. It's spacious (once again, by New York standards) and lots of windows making it bright and sunny even on gray overcast days.
But the heating and cooling system, while energy efficient, is as basic as it gets: heat and cool.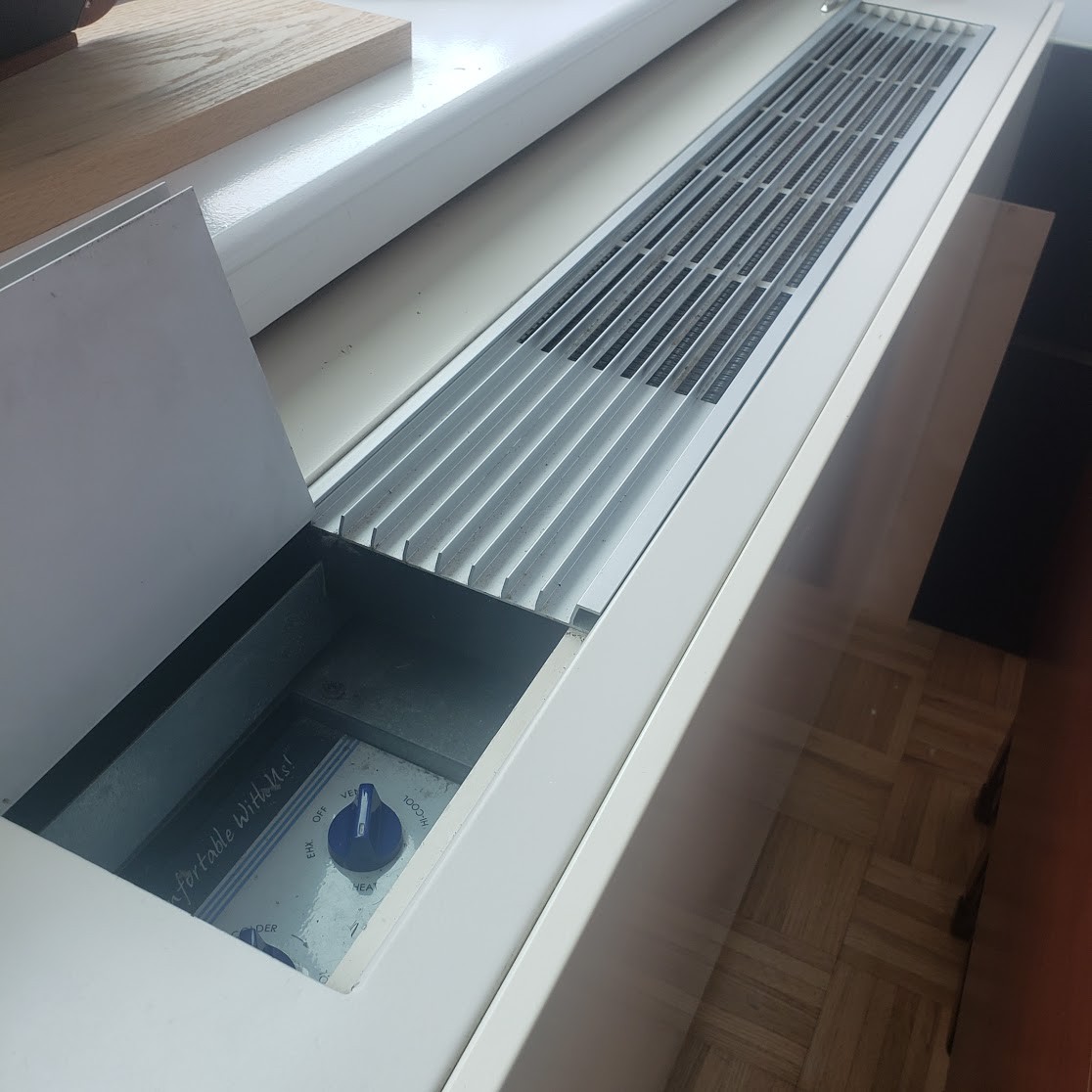 Beyond the near impossible challenge of keeping the apartment a constant temperature, I found that I missed the convenience of arriving home after work and having the apartment already at the right temperature. Or, worse, finding that I had forgotten to turn off the units before I left for the day and had been wasting energy keeping the apartment cool when I wasn't around.