Hi All! 
In the last project log it was about failures and problems to solve, in this one I'm happy to tell you that it is about success and a big milestone reached! 
R2Home is now perfectly functional on the mechanical part, that is to say that now all that remains to be done concerns only wiring, programming, things a little easier to test! And less risky!
Here is a small picture of the latest version of the system, including a camera, data-logging, telemetry, manual RC control. 
On the background the new "drop drone" (DJI S800 Evo). This drone is now only used to lift the system and not anymore as a static line deployer for the system. 
Now the system is fully autonomous in terms of deployment forces.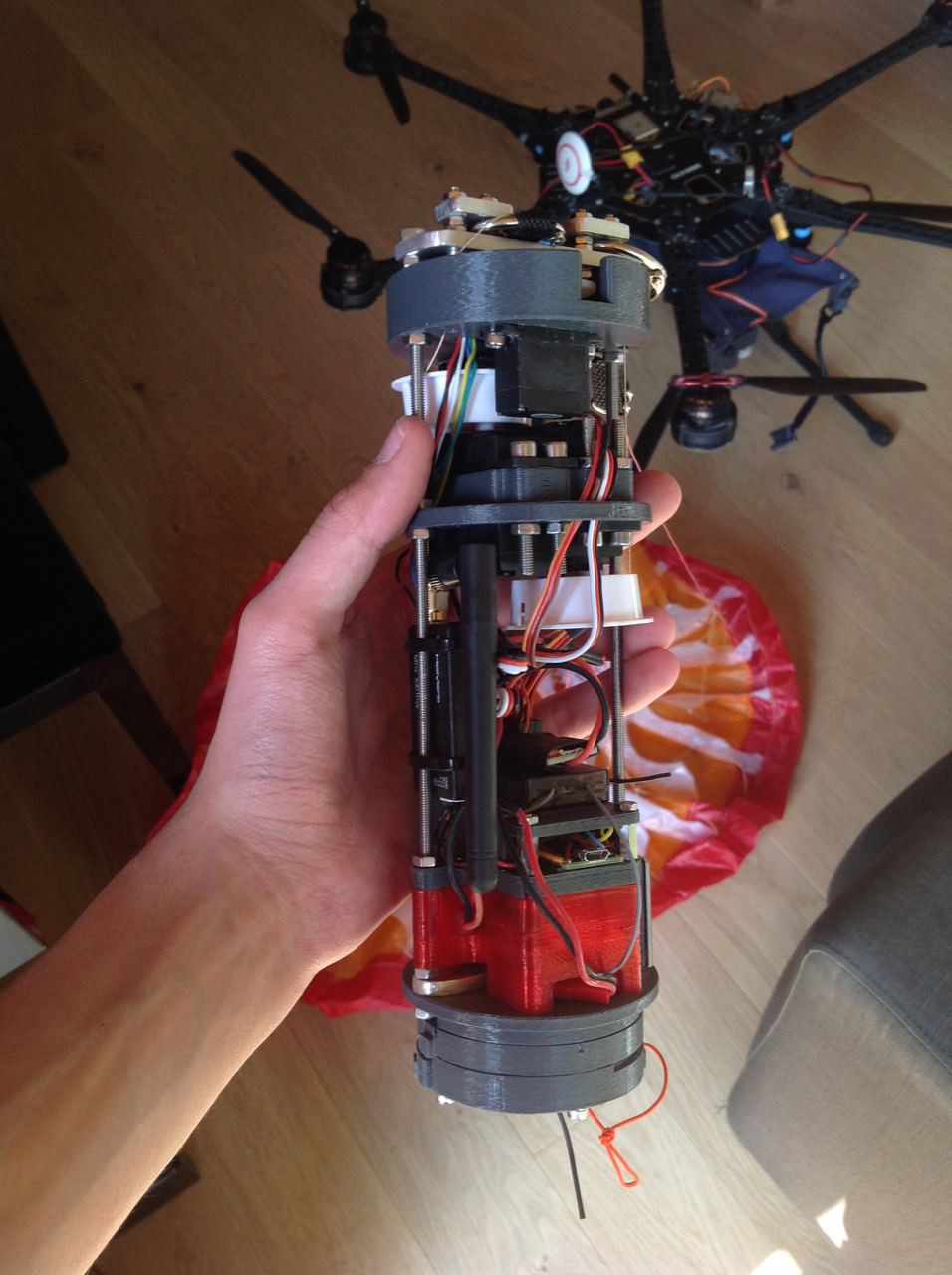 - So you'r talking a lot about the deployment but can we see how is it working now ? 
Sure sure! Here it is :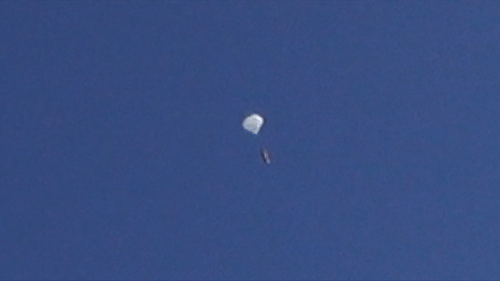 Step 1 : be in free-fall 
Step 2 : release deployment bag 
Step 3 : the wing is pulled out of the dbag, the drogchute is "disabled" (see last log for more informations about the magic drogchute) 
Step 4 : the wing inflate, and fly ! 
(for a slightly higher quality video of this same deployment, follow this link : https://youtu.be/pFeydoTiUqQ) 
Here is now the complete video of the latest test : 
And here is a special video to celebrate this milestone : 
Thank you to all those who have supported the project since the beginning, nothing would have been possible without them! 
If you want to take part in the adventure too, follow this link : https://gofund.me/060d2215
Can't wait to work on the next part of this project! 
- Yohan