When I found the perfect screen for this project, and I saw the following in the product's description:
   The display's 4:3 aspect ratio makes it a great upgrade for retro gaming builds. 
I knew I was going to try and prove them right. I'll let you be the judge if I succeeded or not.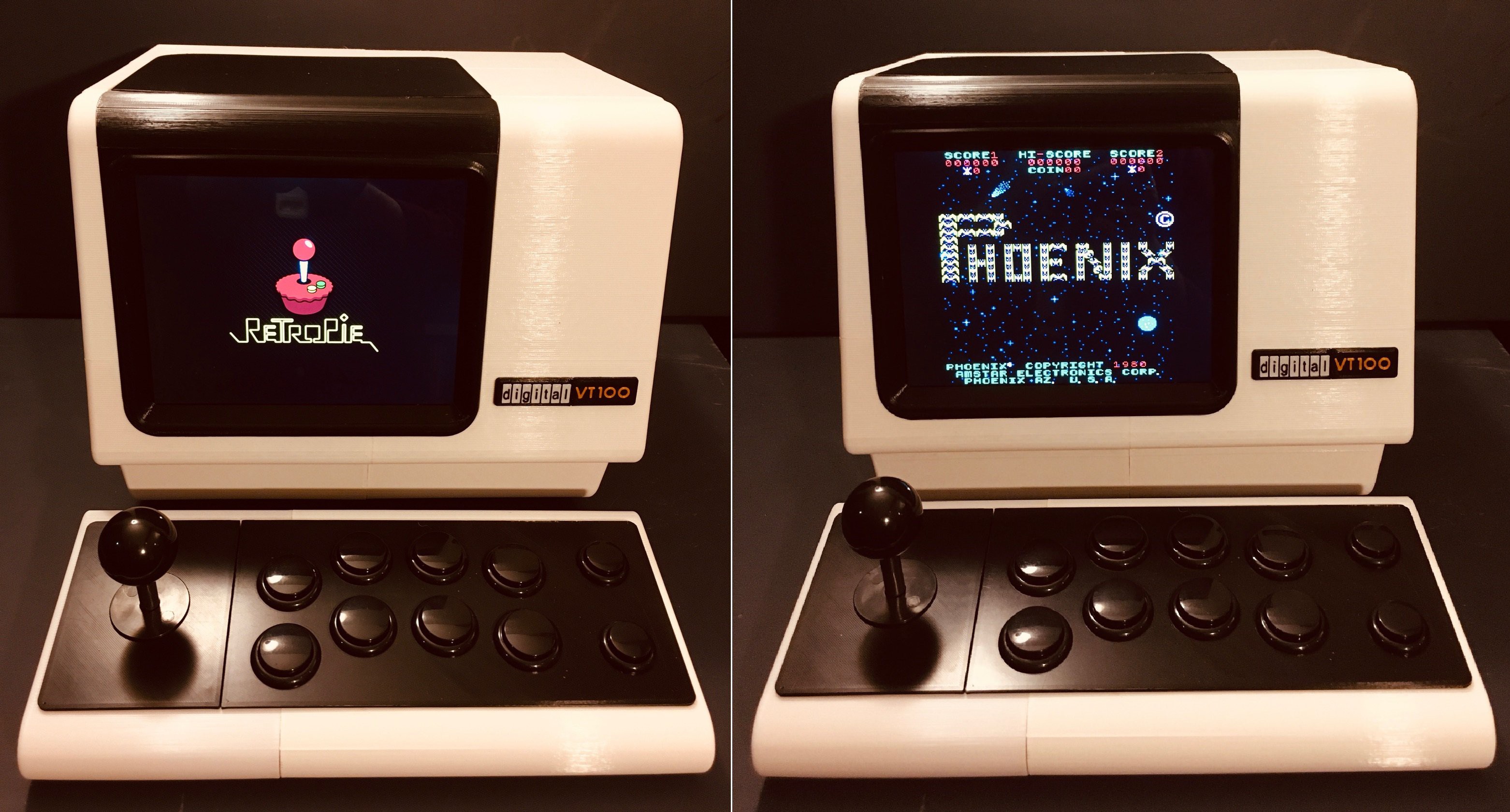 I purchased an arcade controls kit from Amazon.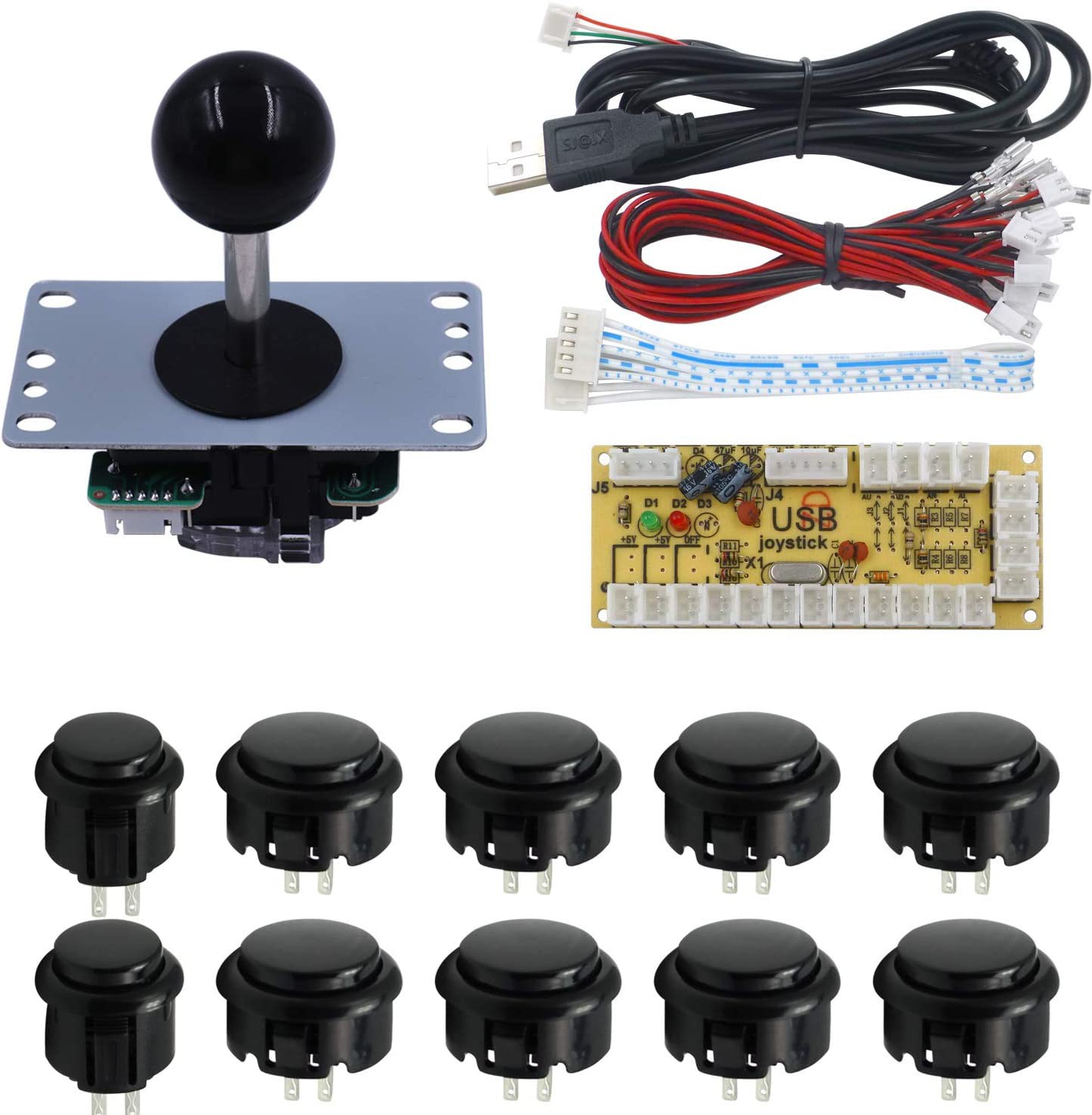 I modified the VT100 keyboard model and designed a new front face to accept the controls. 

I mounted the joystick in a frame printed on the bottom of the front face and held it in place with some printed "tabs". The longer tabs also join the two front frame pieces together.  Wiring is pretty straight forward as the kit comes with a USB interface board and all the cables necessary to build a working arcade console. 
I had an Raspberry Pi B laying around which should be OK for the older classic arcade games that I like.  I added it to the terminal body and connected it to the display with a short HDMI cable.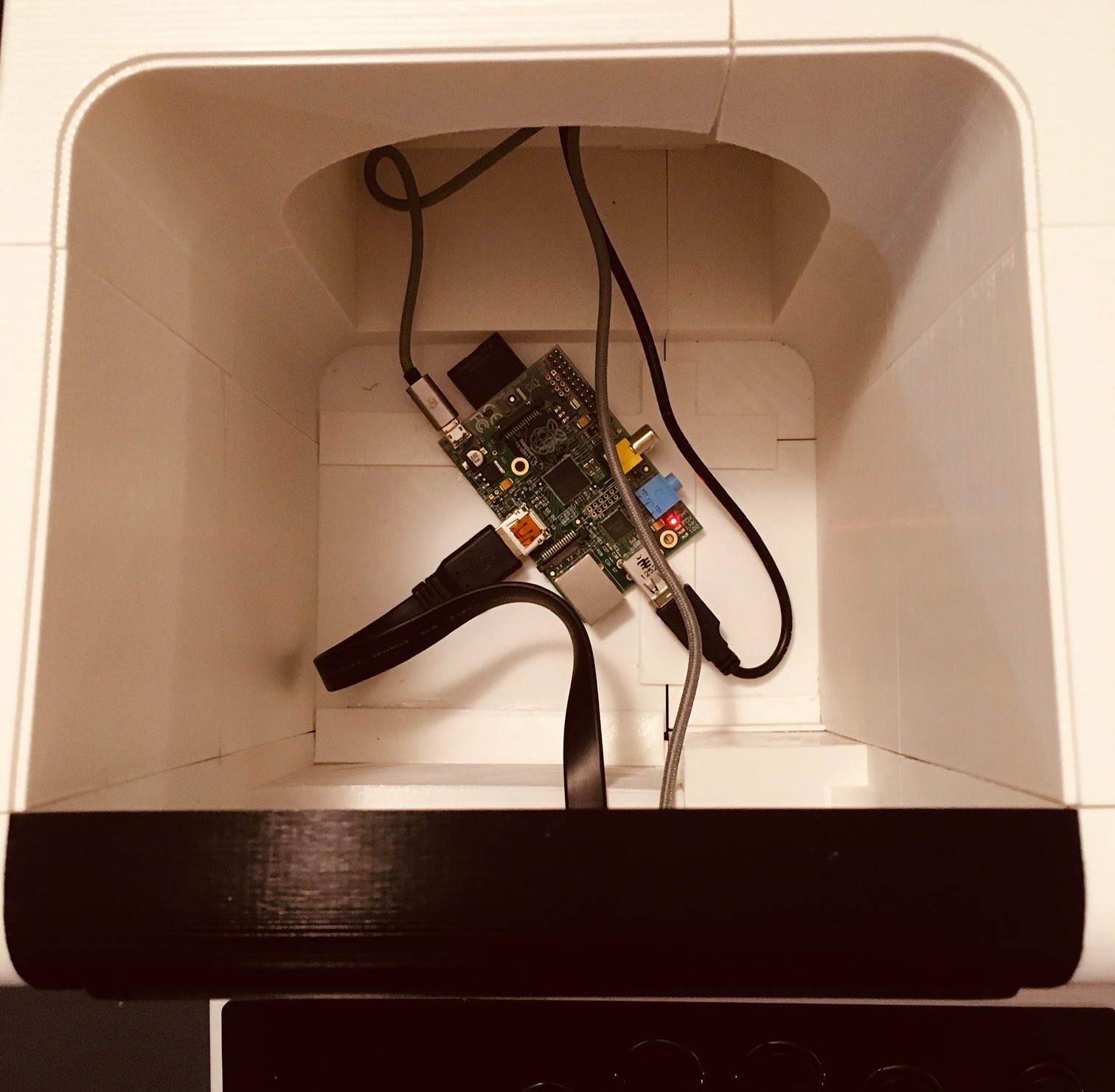 The black cable is the USB connection to the arcade controls, and the two grey cables are power to the Pi and the display.
I flashed an SD card with the RetroPie image and booted everything up. It all works really well.  A scaled VT100 reproduction makes for a pretty funky and unique arcade cabinet.