I've established with near certainty that this the GDEW0583Z83, a black/white/red ePaper display with a resolution of 648x480. The company provides demo software for the panel, but it doesn't work as expected. Black and white are just fine, but the red layer has extremely poor performance: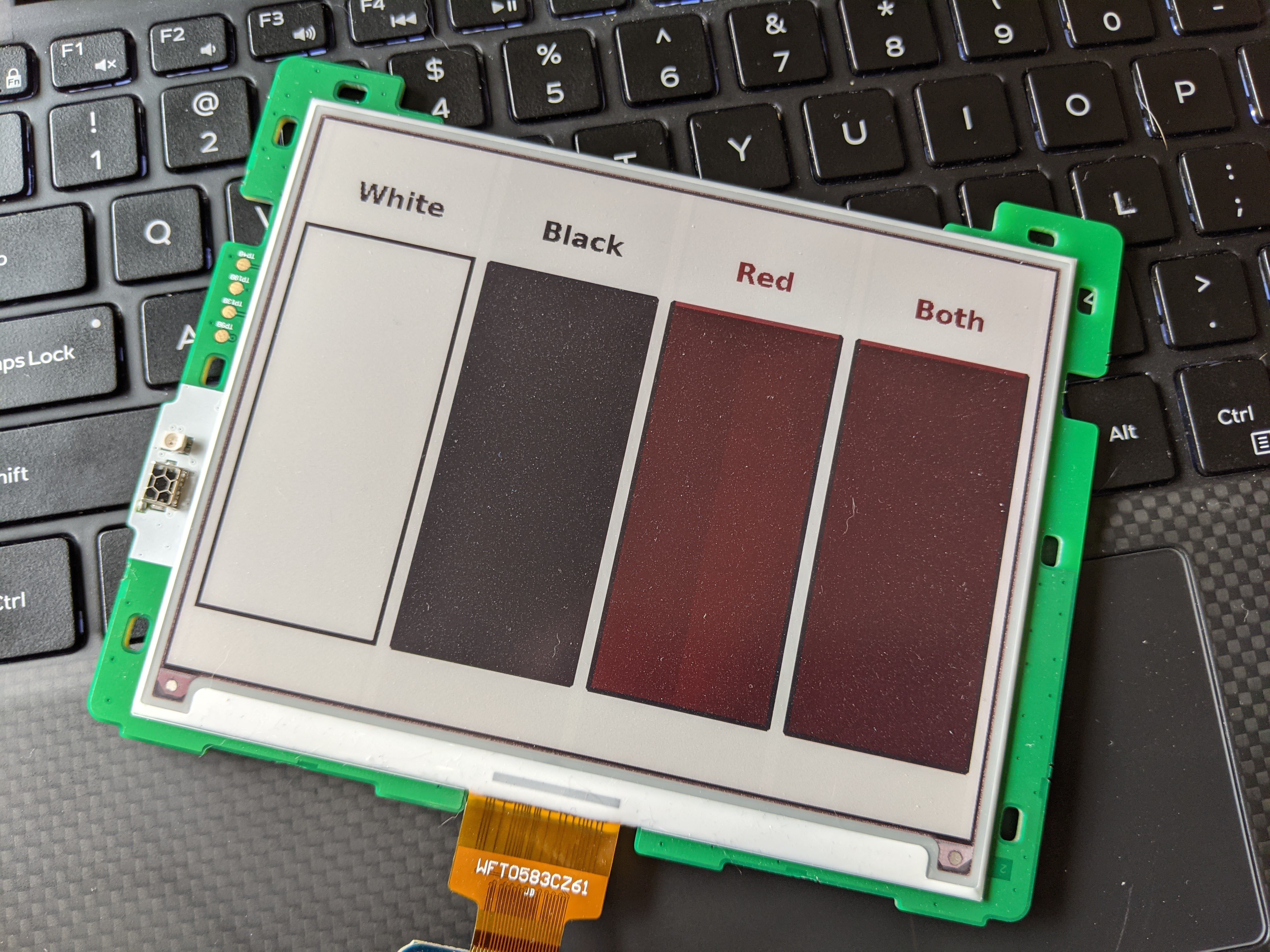 You can see the black and white look good, but the red is mixed with black, and the ghosting bars above each of the four boxes is also red layer ghosting.
I think this is a problem either with the initialization of the display, or that a custom LUT is needed and not provided in the example file.