Okay after i got a great top piece printed i had to go back and redo the bottom one. Plus as i said the joysticks didn't line up so i had to do it anyways. Adjusted joystick position,  grew the outside to make room for joystick board. opened up battery wire location.
Problem now is the connectors don't align with the main board. I will just remove connectors and run wires.

For now here is the updated 7 hour print of the bottom.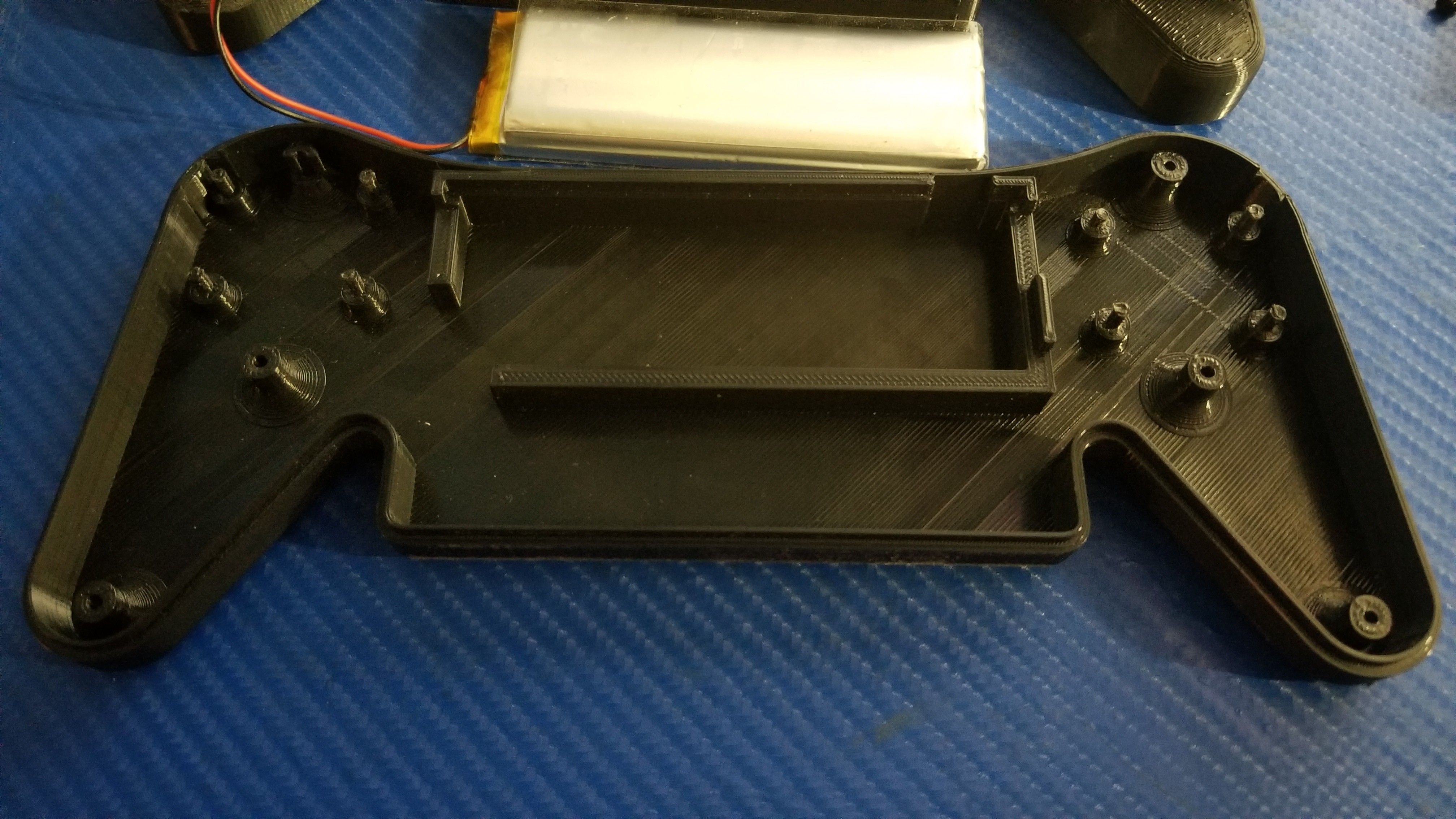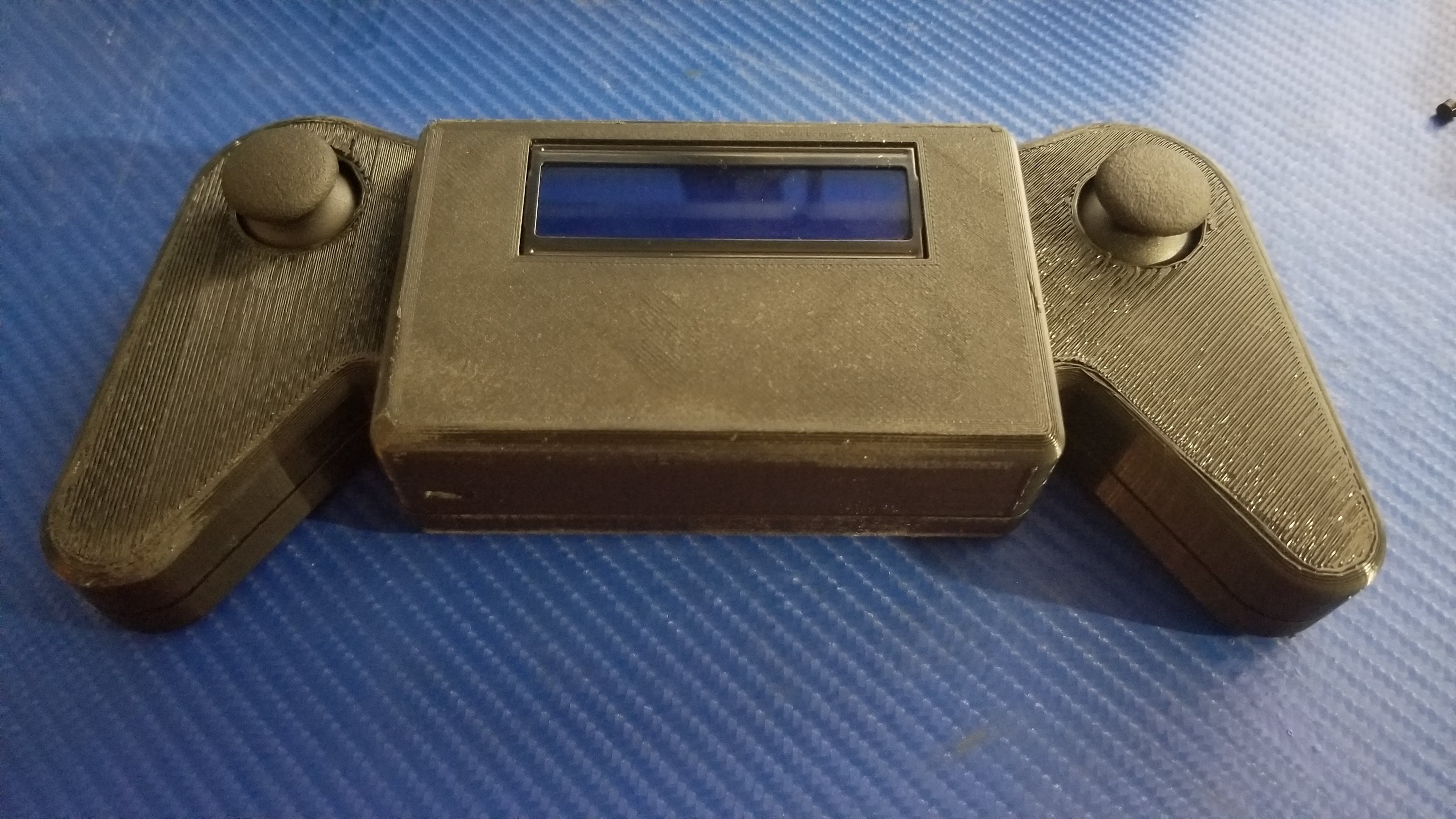 A lite sanding on case so far. i may primer and paint? or bondo sand and paint? but after its working. maybe run some test sands on bad pieces to see how it looks first.