Before starting this project, I searched through Tindie for projects similar to my idea.
I did find a few options which could technically work, but they all seem to be missing one or two key features.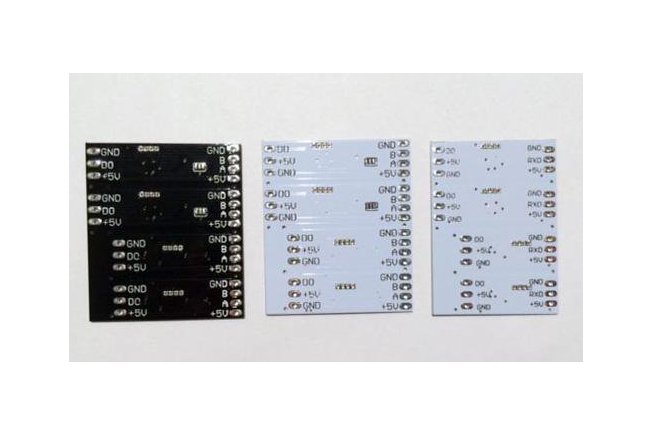 This project was interesting because it's designed specifically to drive some LED strips without much fuss. Unfortunately the boards are impossible to mount due to lack of mounting holes, the "kit" doesn't include any components and there's no schematics or other useful information.
LED Data Extender/RS485 and RJ45