Cutworks where surprisingly fast (compared to the estimated delivery date in their mail (10. oct)). Everything turned out very nicely. The hood (sorry for bad quality, phone had problems with focus):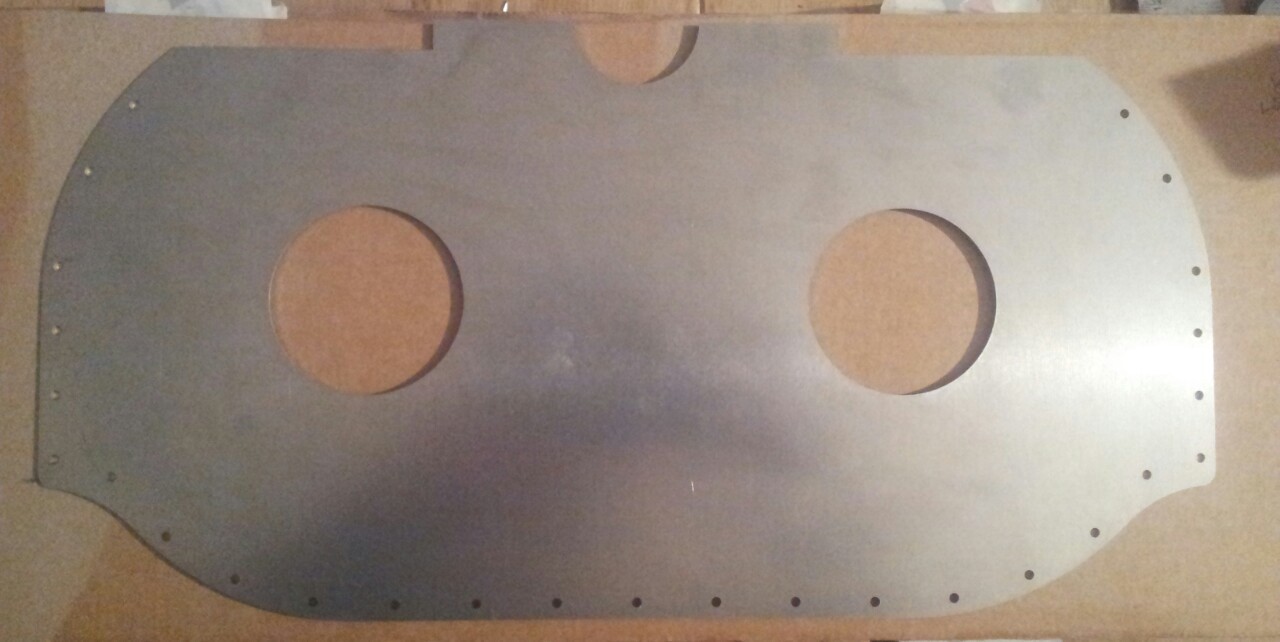 The the platters: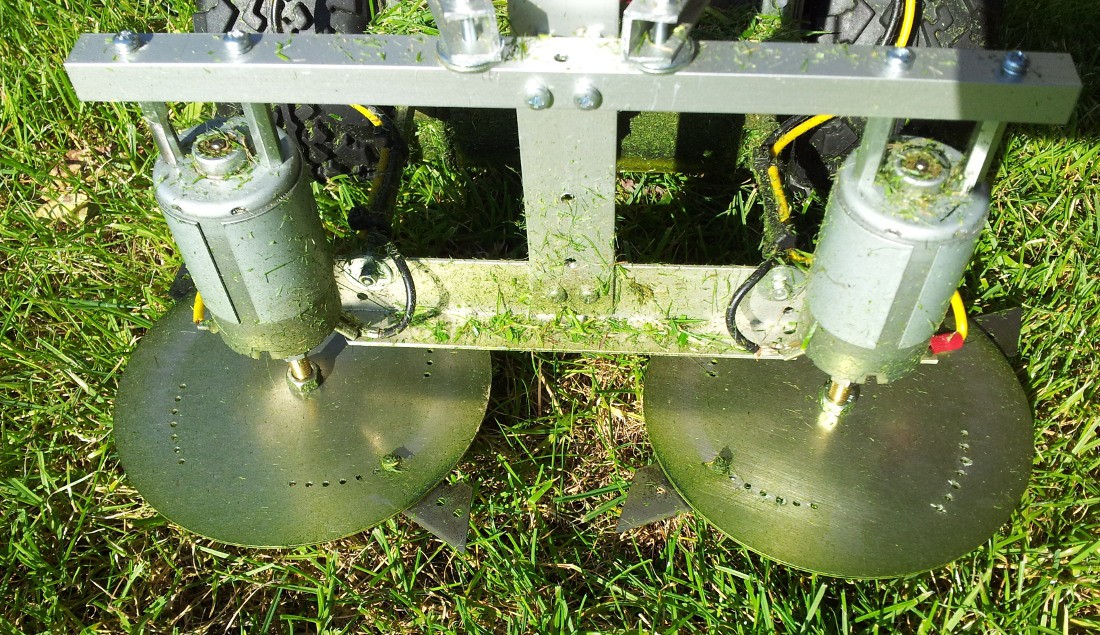 As you can see either two or four blades per platter and variable diameter are possible. Mowing some grass:
The new platters reduced the noise a lot, but there's still some vibration due to worn out bearings (previous designs rather unbalanced) and inaccurately modified motor shafts (previous designs needed a flattened shaft).