It's time to produce a big amount of diffusers , one for each LED. This version of Topotron has 7x5x8 so it needs 280 diffusers.
I'm printing in transparent PLA and uncoloured resin. So many diffusers as I can to try to be in time to show it up and running as soon as possible.
In this picture we see a resin batch before to wash in alcohol an UV treatment: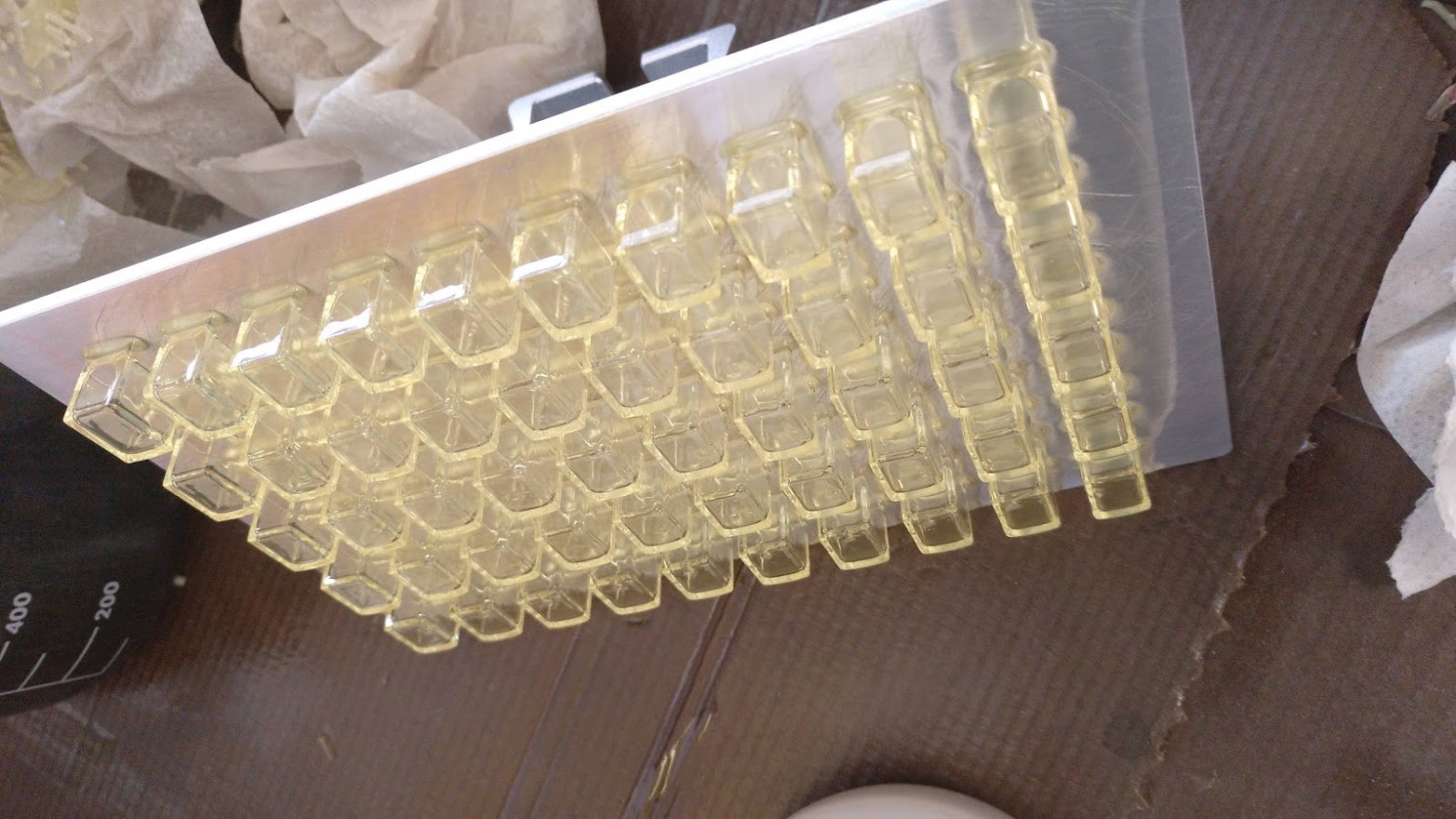 And here we see a bunch of diffusers, a mountain of them.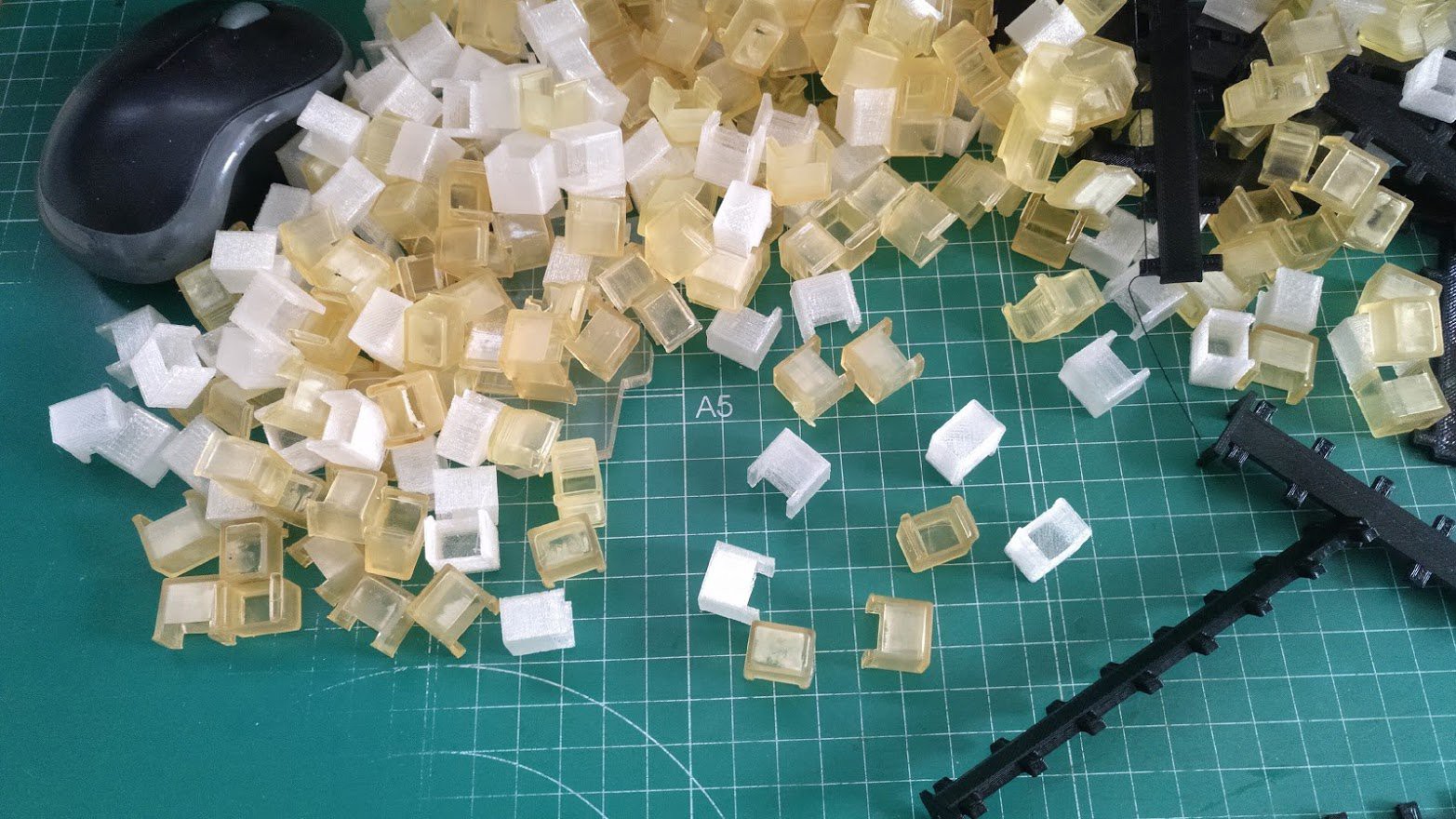 In this picture we see the process to create every module with 7 LEDs, from bottom to top.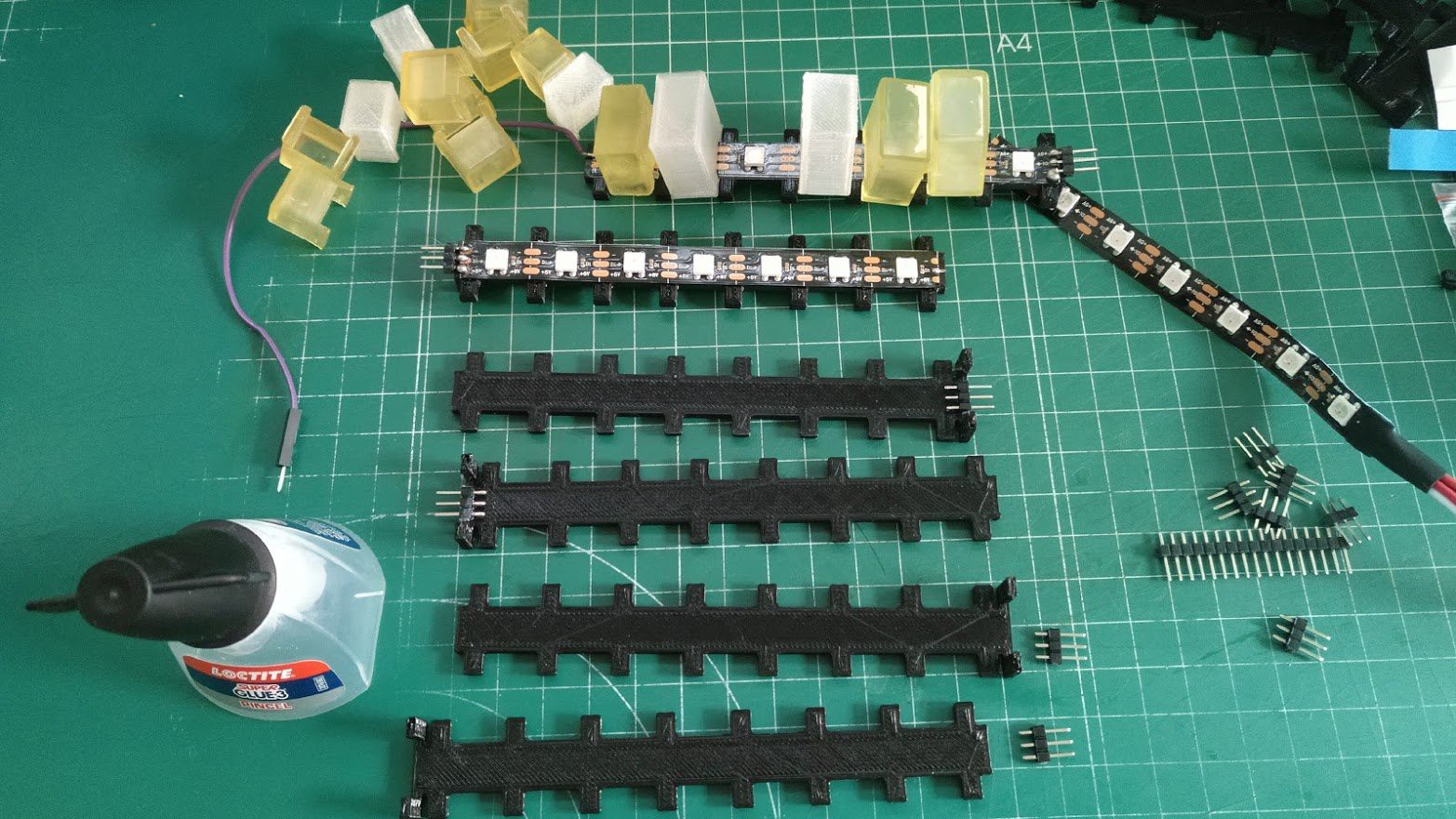 And finally the assembly of modules in breadboards. I'm having problems with testing, every module works fine but don't work correctly when I connect them in cascade. I'm troubleshhoting that problems.  More info soon.