Challenge 7: HIPSTER IOT CLOCK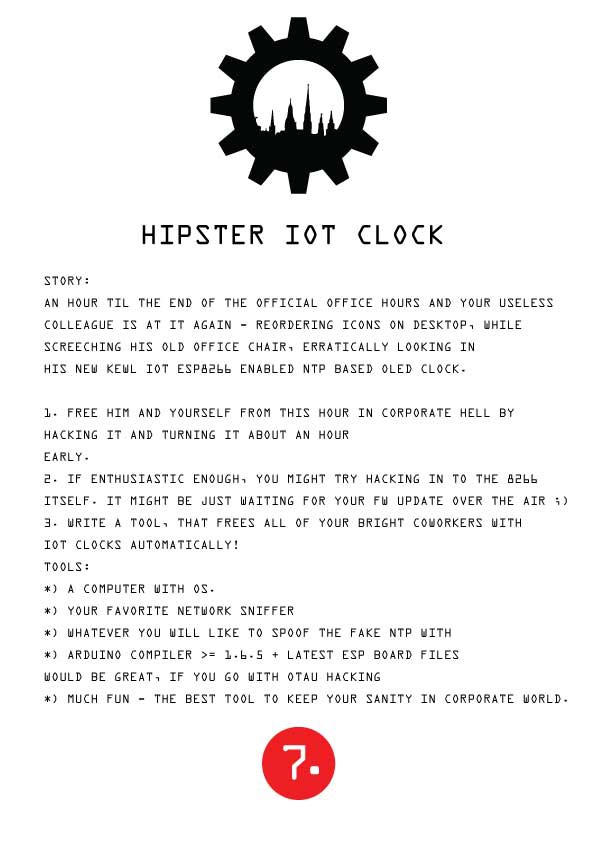 An ESP clock with an OLED, which seems to deserve the "HIPSTER" tag. Of course it uses NTP, why wouldn't it? And why wouldn't you make it skip the time a little bit forward if the task says so?
---
Challenge 16: BLEEDING HEART BANK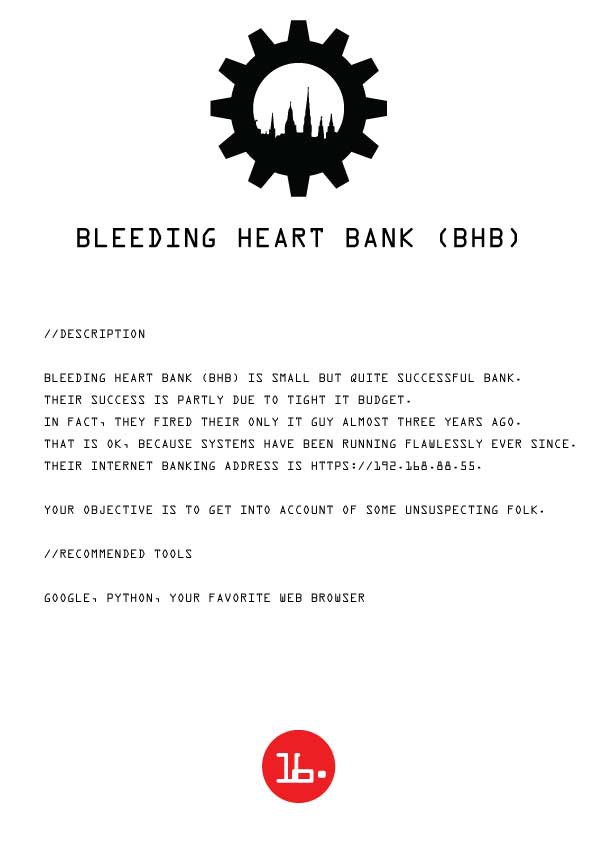 Gotta peek in some server's memory contents once in a while, ya know? Especially if it's a bank, that makes all that basement dwelling worth a life wasted.
---
Challenge 18: THINGS OF INTERNET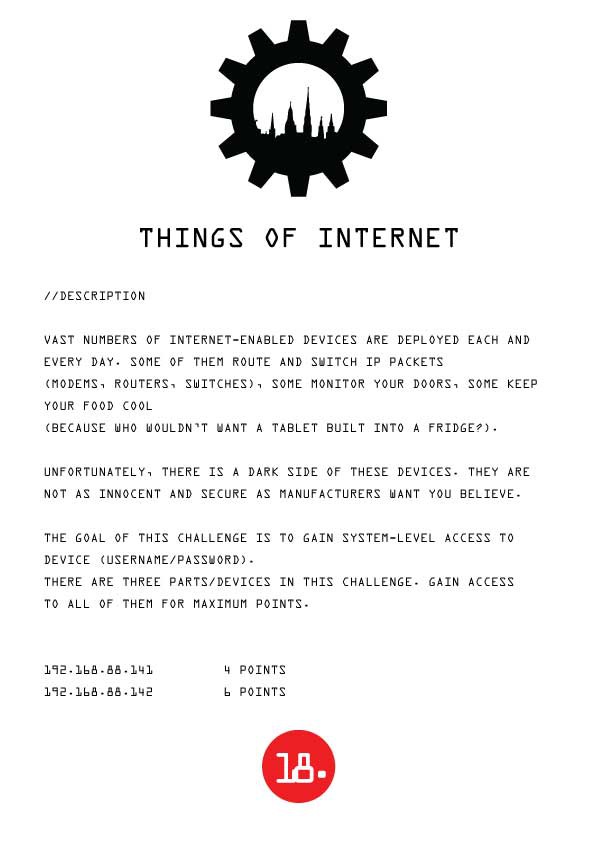 IoT is this year's fad. Sadly, good passwords never were. Can you crack whatever we've set up?
---
Challenge 19: WIFI INTERCEPTION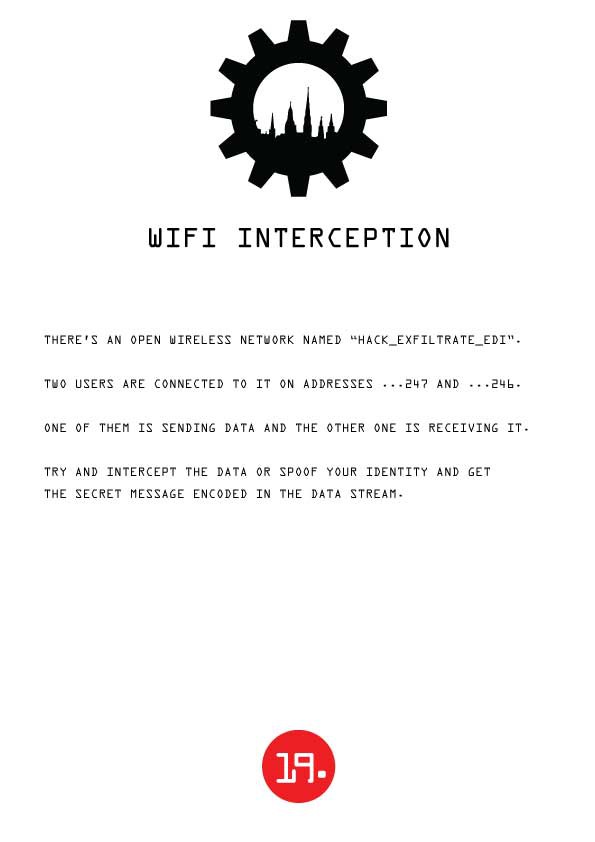 Two devices are communicating on an unsecured wireless network. What could go wrong? Hint: it's you impersonating one of them to see what secrets they're passing to each other.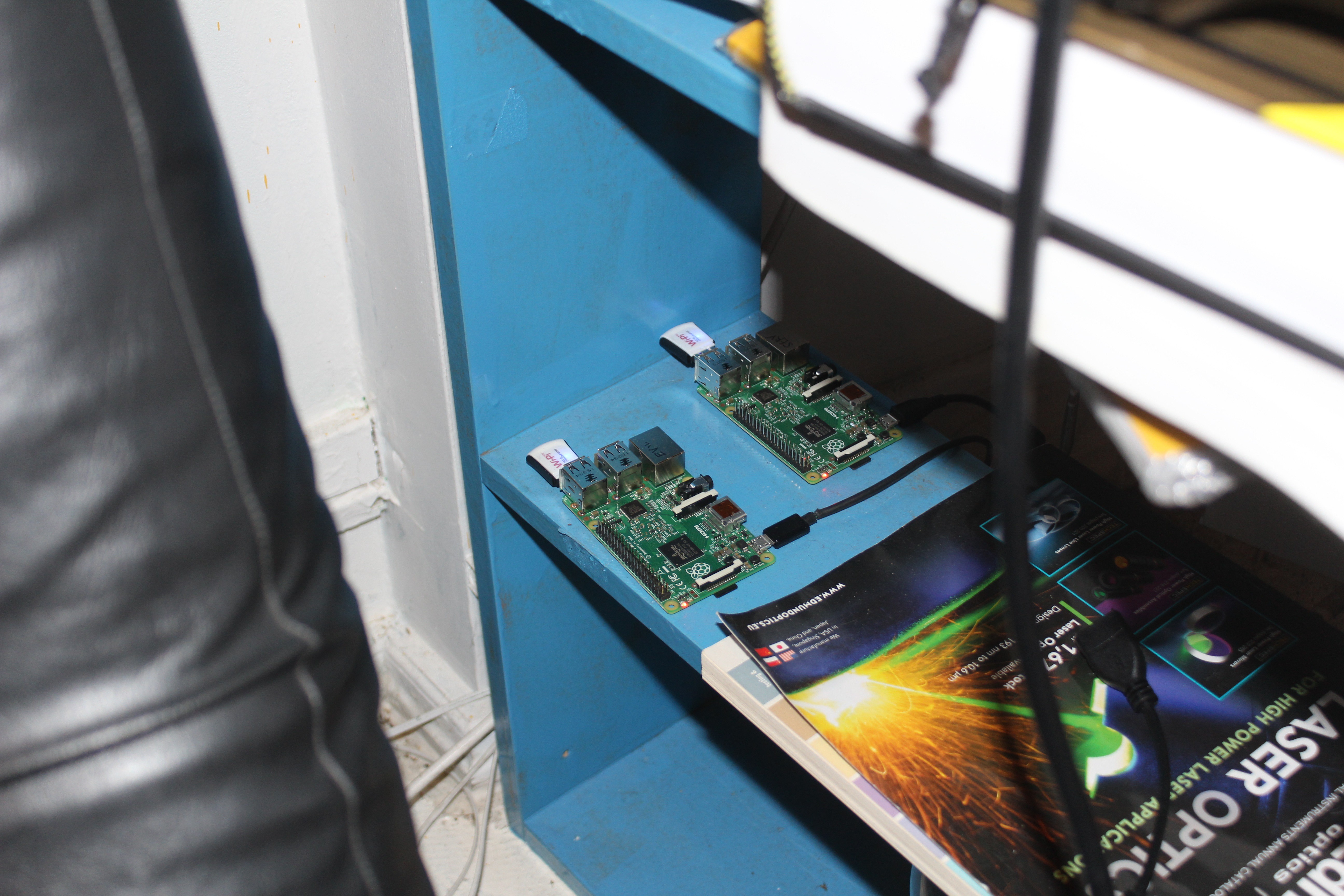 Anybody can guess which Pi is that from this photo?