Added Gyro Movement detection today: I added the support of the MPU-9250 breakout board today.
To ilustrate I added an export to MQTT/Mosquito as well.
Now the Lamp can detect Movements and interact with the user automatically.
This is quite useful on a bedside lamp. Especially it might be useful during nighttime.
Possibilities you might think of:
Simple touch the lamp to enable it. No more need to search for the switch. Enable it with a low brightness if only touched anywhere
(full brightness only on the knob)
Earthquake detection
turn it to a specific orientation to turn it on
rotate the head it to a specific orientation to turn it off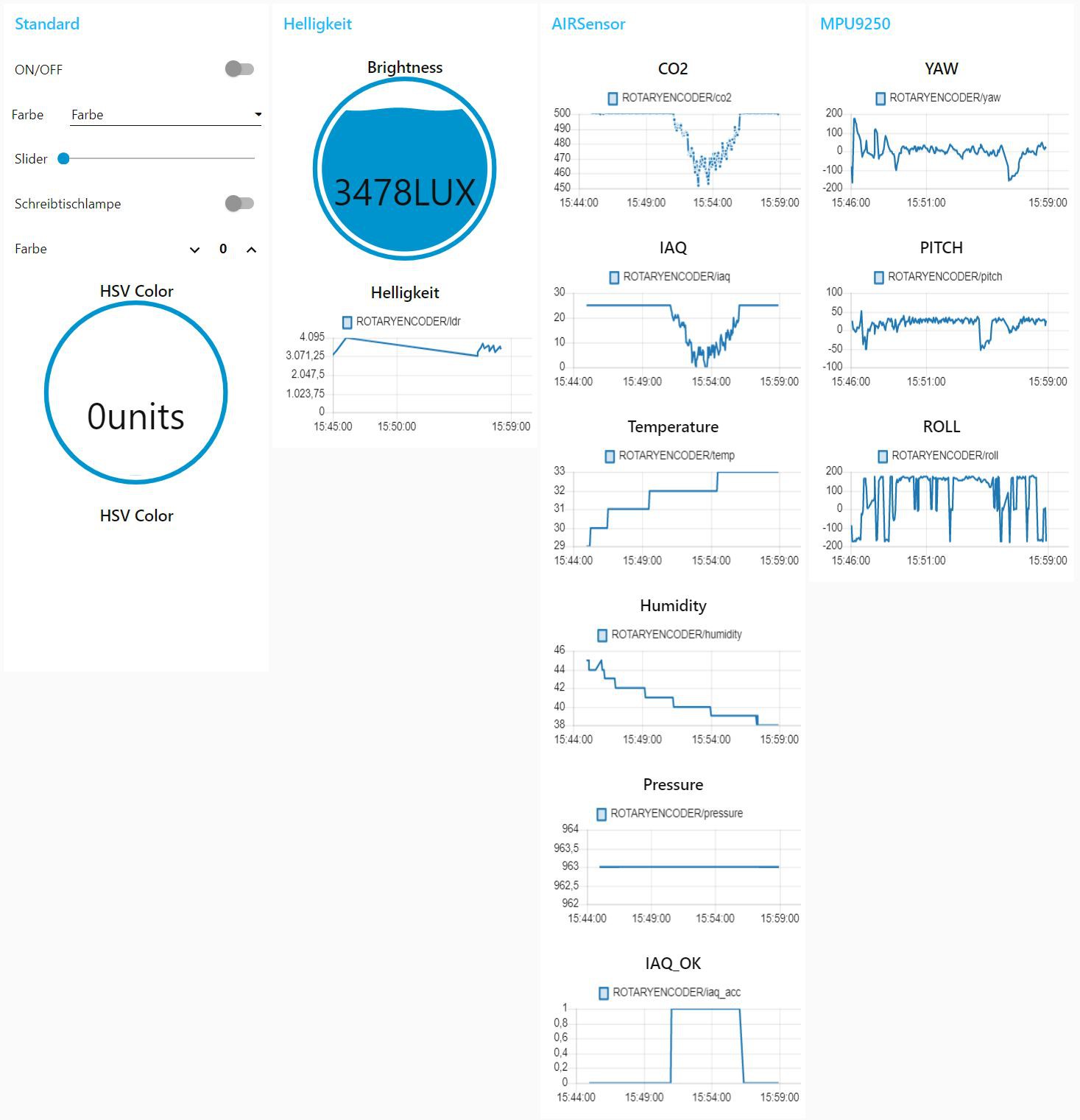 Right now I am struggling with filters to keep the curves smooth on one side and be responsive on the other side.
The Roll Sensor is flickering a lot.