So it's been a while in coming but I finally took a look into running the MeArm on a Raspberry Pi. I've not done this before because mainly I find the Pi a Pig to work with. Really I find the set up frustrating when I could just use USB into my PC for better hardware hacking. But hey ho, lots of folks love the Raspberry Pi so I should really be looking at it a little more!
It was actually a lot easier than I expected to get the PWM outputs working on the GPIO, thanks to some software called Servo Blaster. The Fritzing image below is actually a little more complex than it needs to be, but making it simpler would have made it look more complex...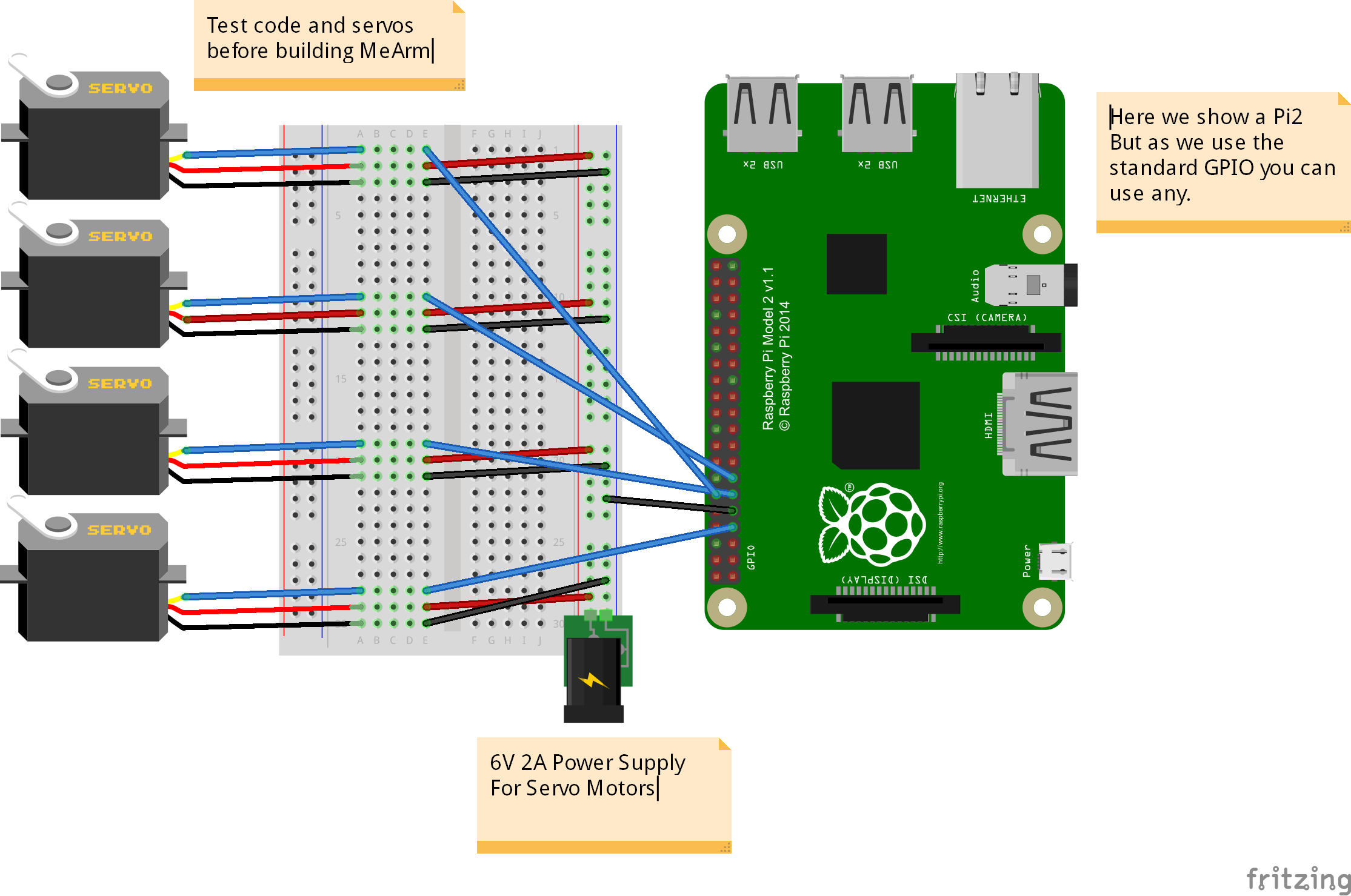 I've put together a WIP over on the MeArm site blog.