Roamer is now more quiet than the original version and has a run time of over 30 minutes on a charge, so I expanded her territory to the entire room (around 700 square feet) to let her find problems. She did. After solving her mobility problems, she pretty much handles anything and manages to return to the charge station before exhaustion
First, there are fancy sloped table legs that she liked to "climb and flip".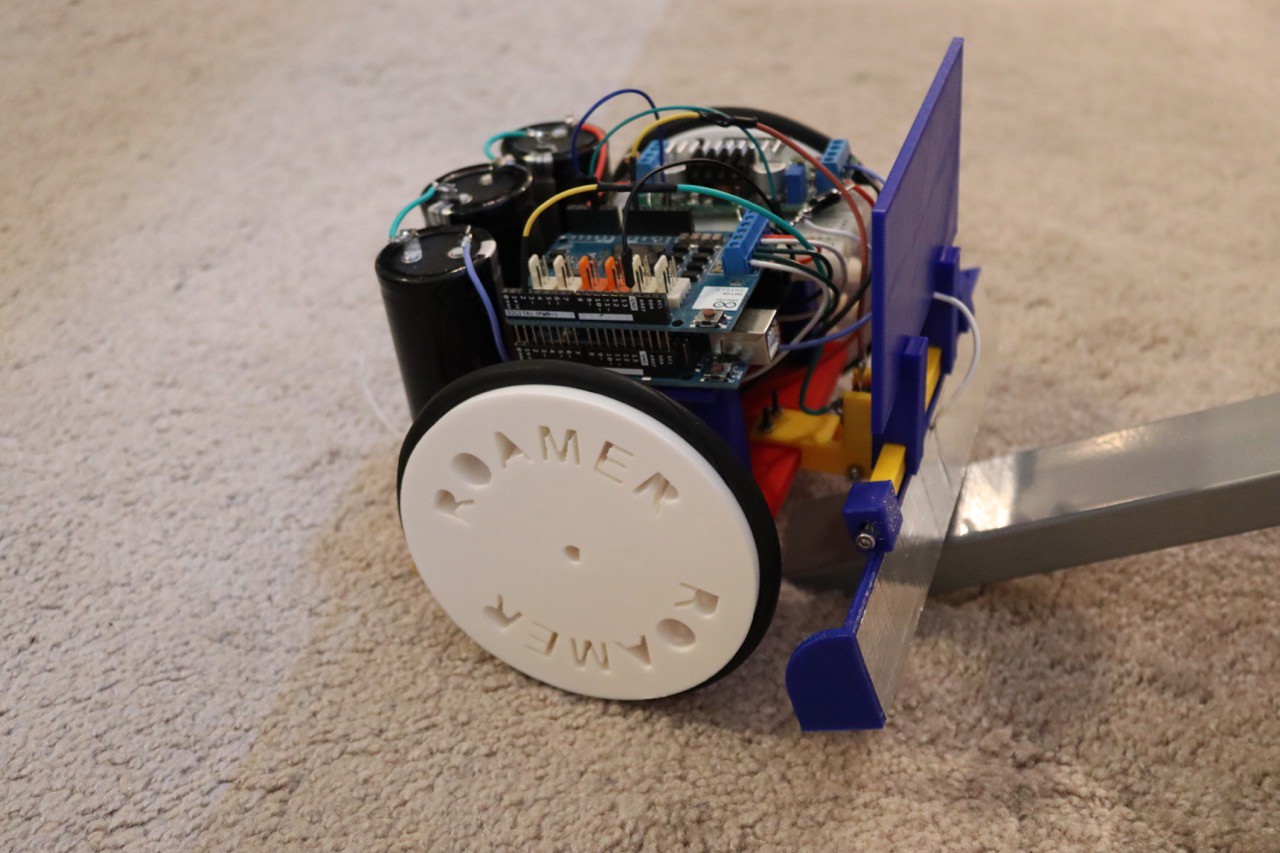 Adding a bit to the side of the bump bar seems to have stopped the wheel from slipping onto the leg (angle approach) and climbing for a flip.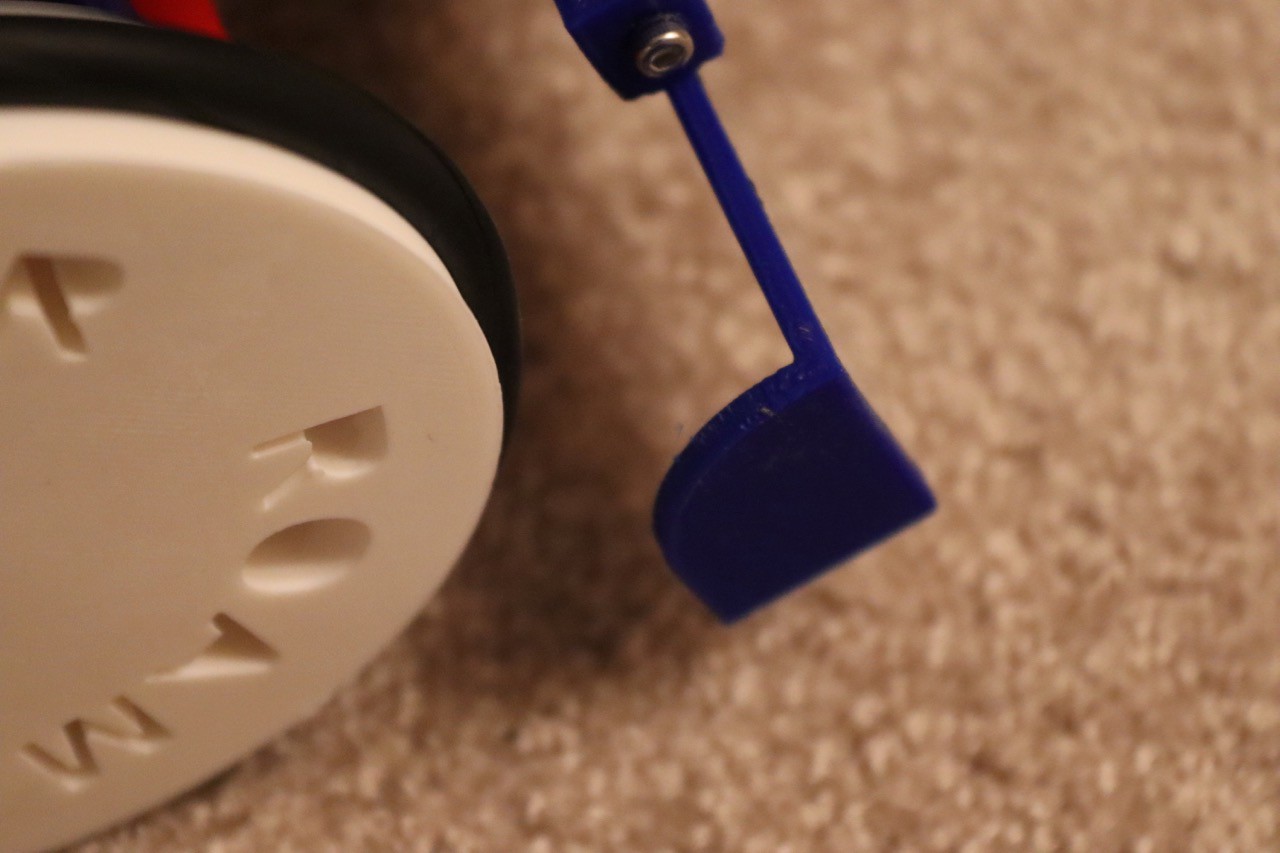 A second problem that emerged involved running under certain objects and snagging the (not well secured) wiring. A shield on the front bumper bar stopped that. Of course I could secure the wiring and add a cover--but that may come later.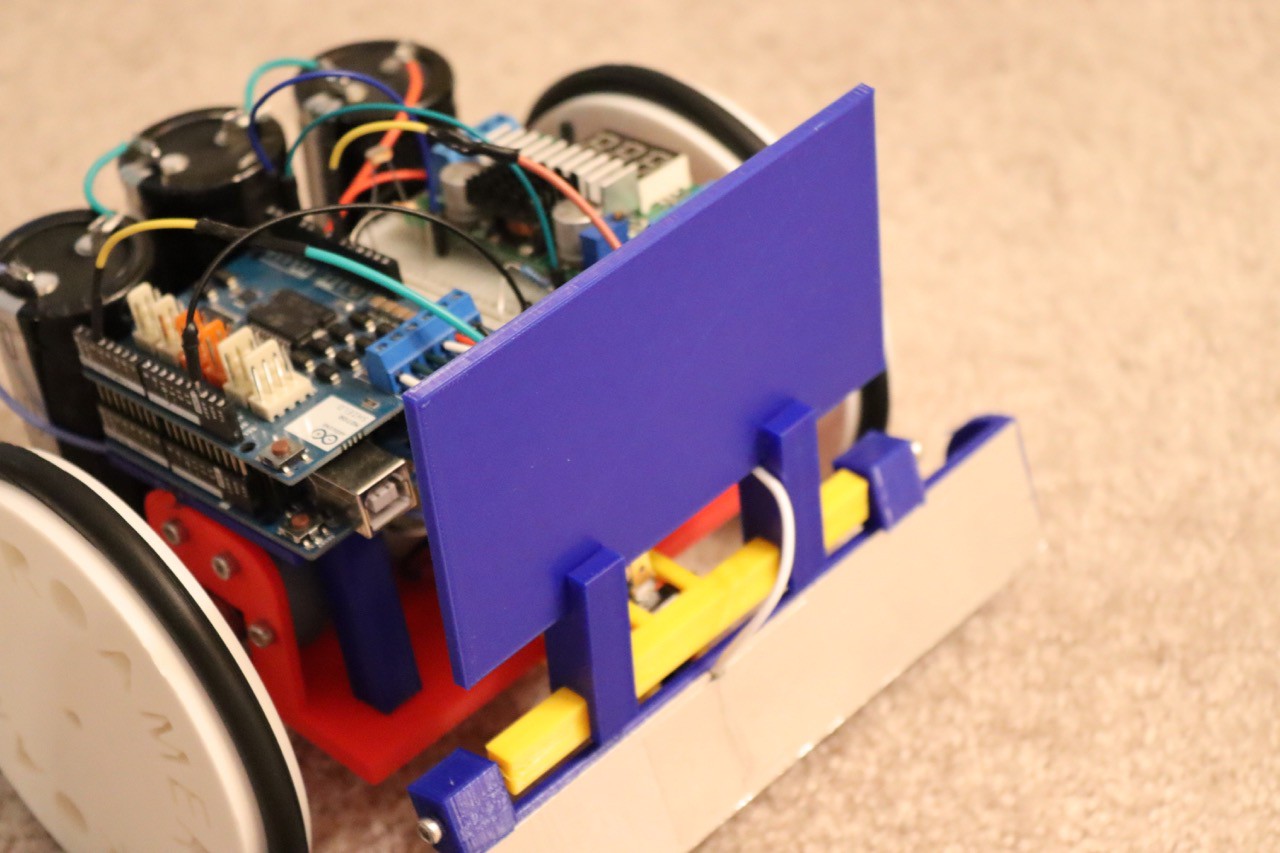 Another situation occurs when she runs into an office chair or gaming chair.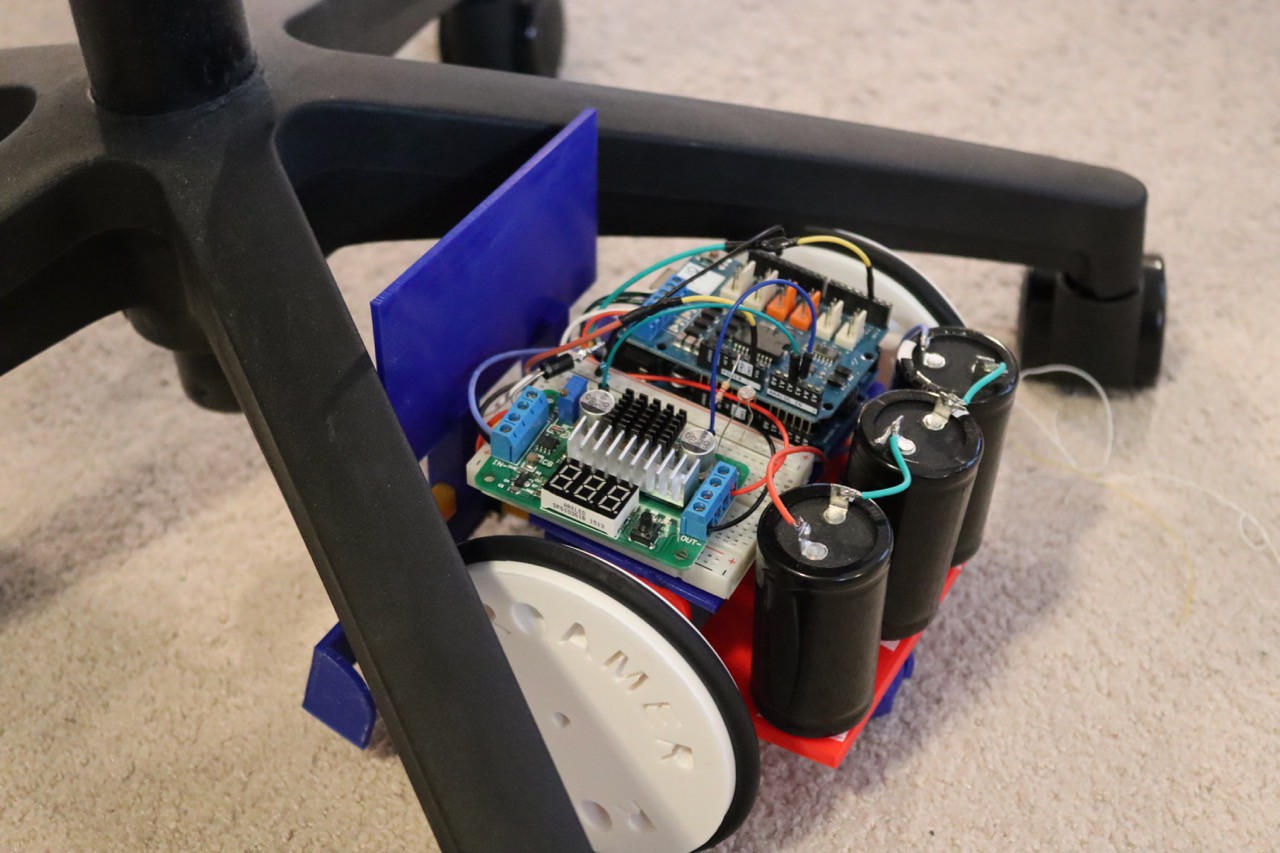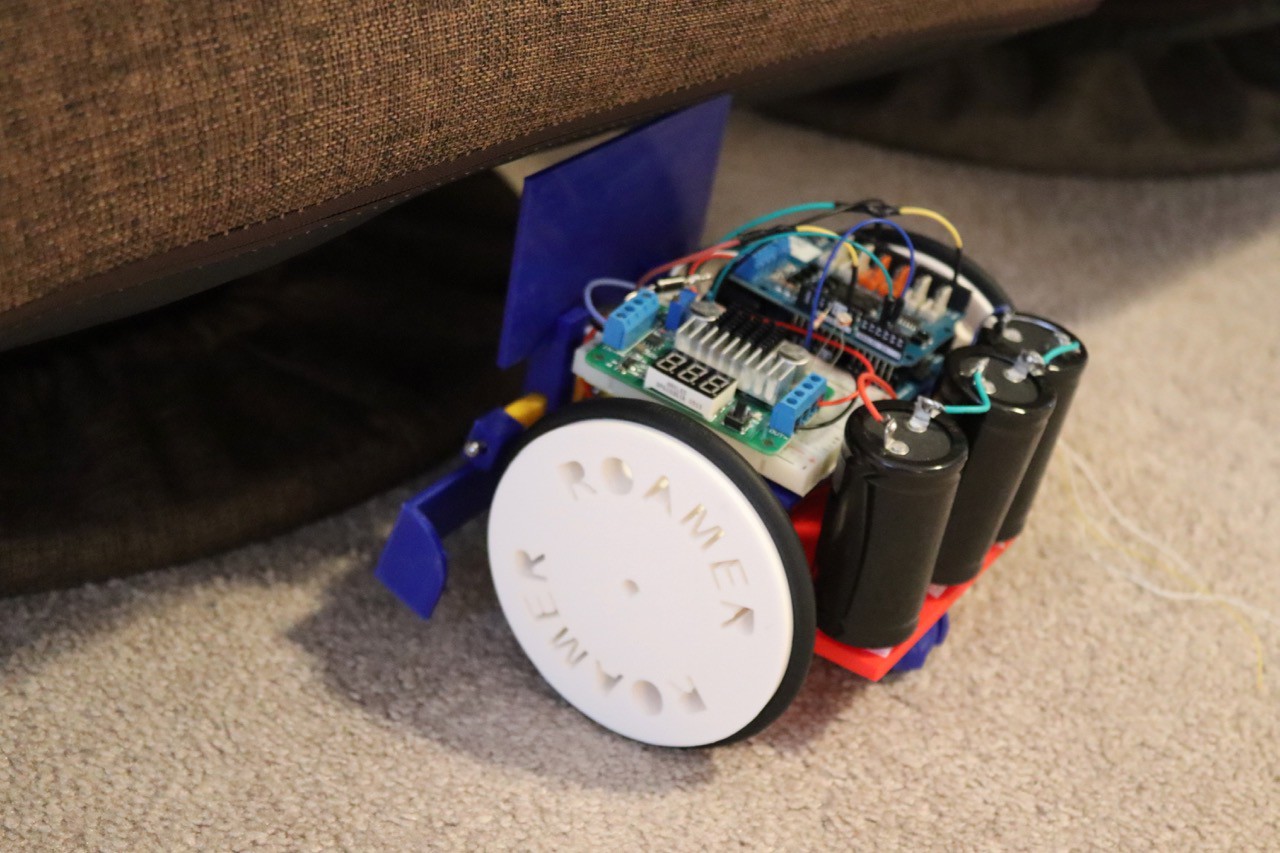 Because this doesn't result in bumper switch operation, she sits there spinning wheels for up to thirty seconds (at which point a software "no switch bumped for thirty seconds" timeout results in a reverse/do something else maneuver.) 
When stuck like this, her wheels turn more slowly. I added a magnet to one wheel.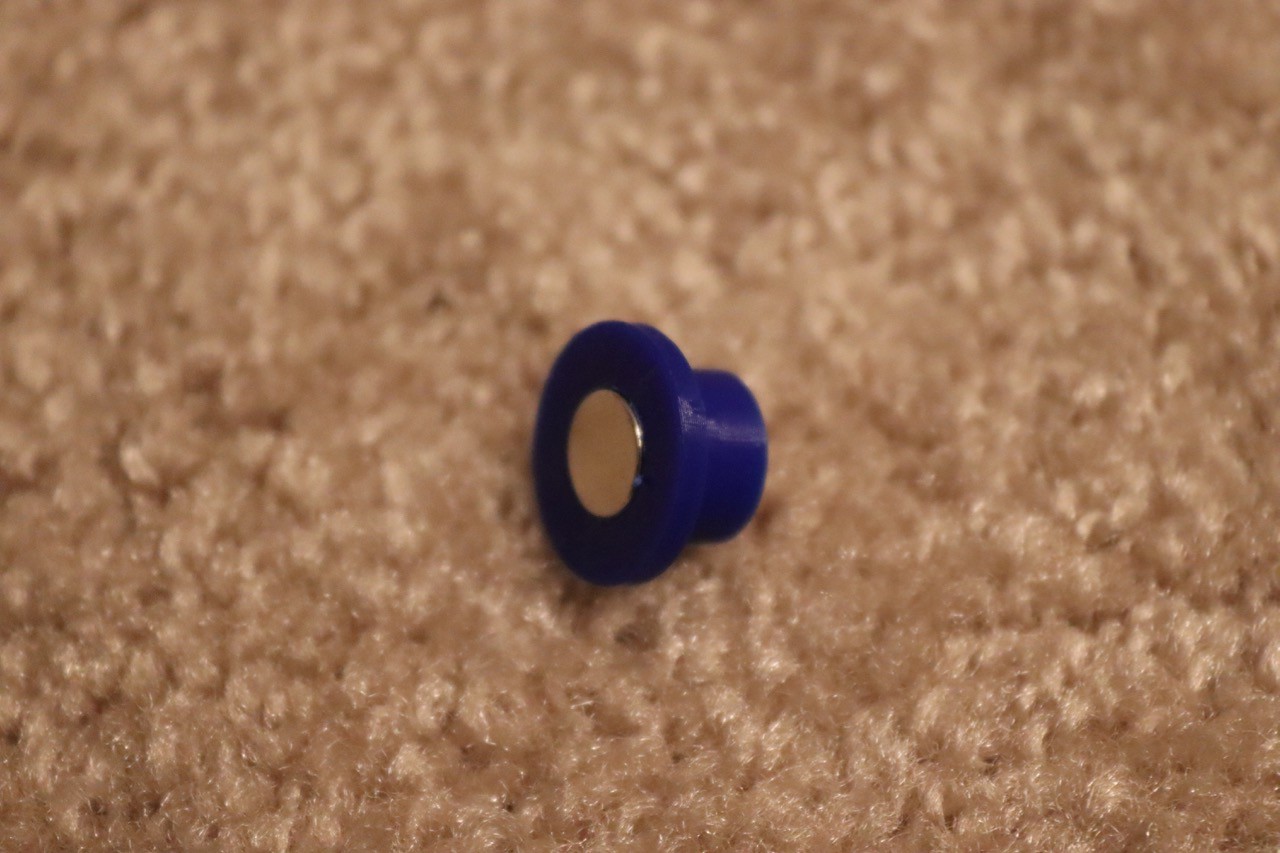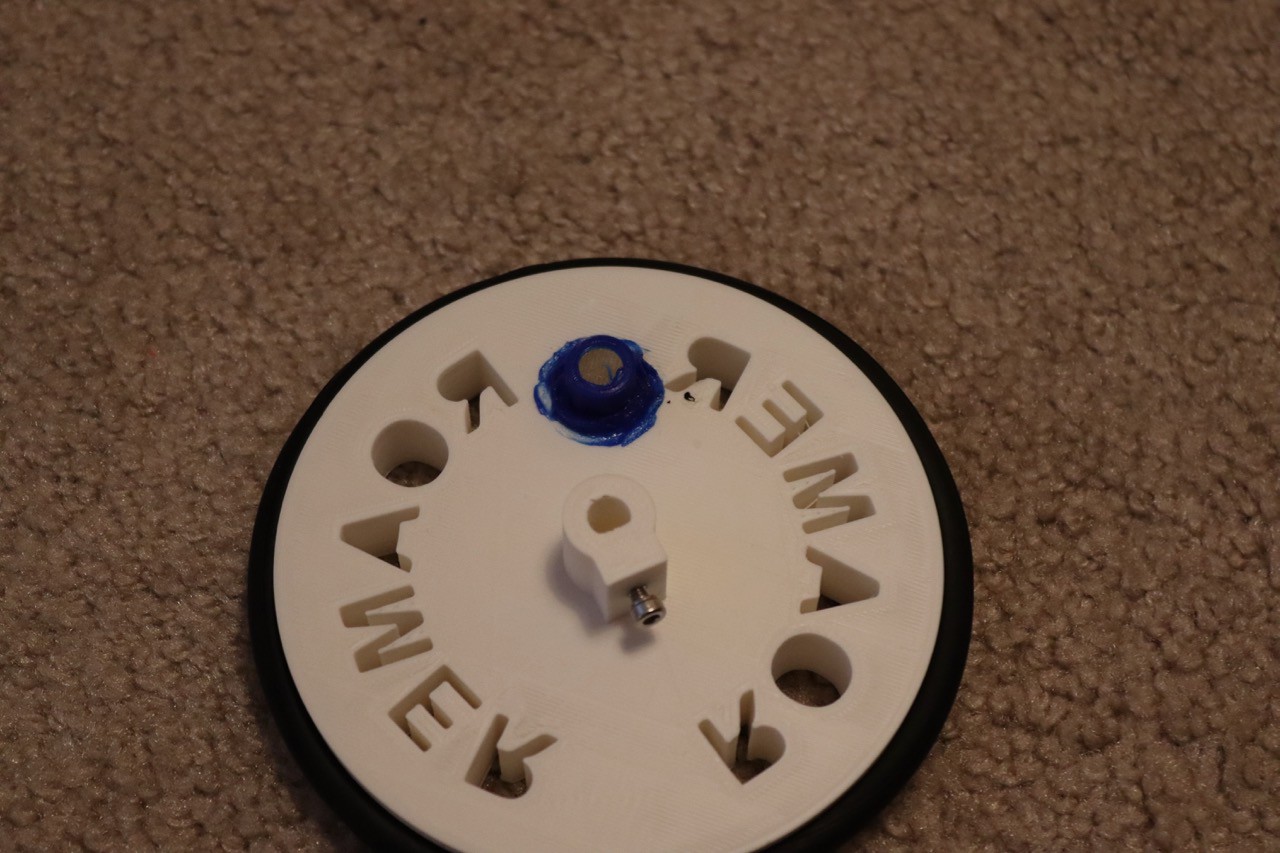 Coupled with a magnet sensor, I have a way to measure wheel speed.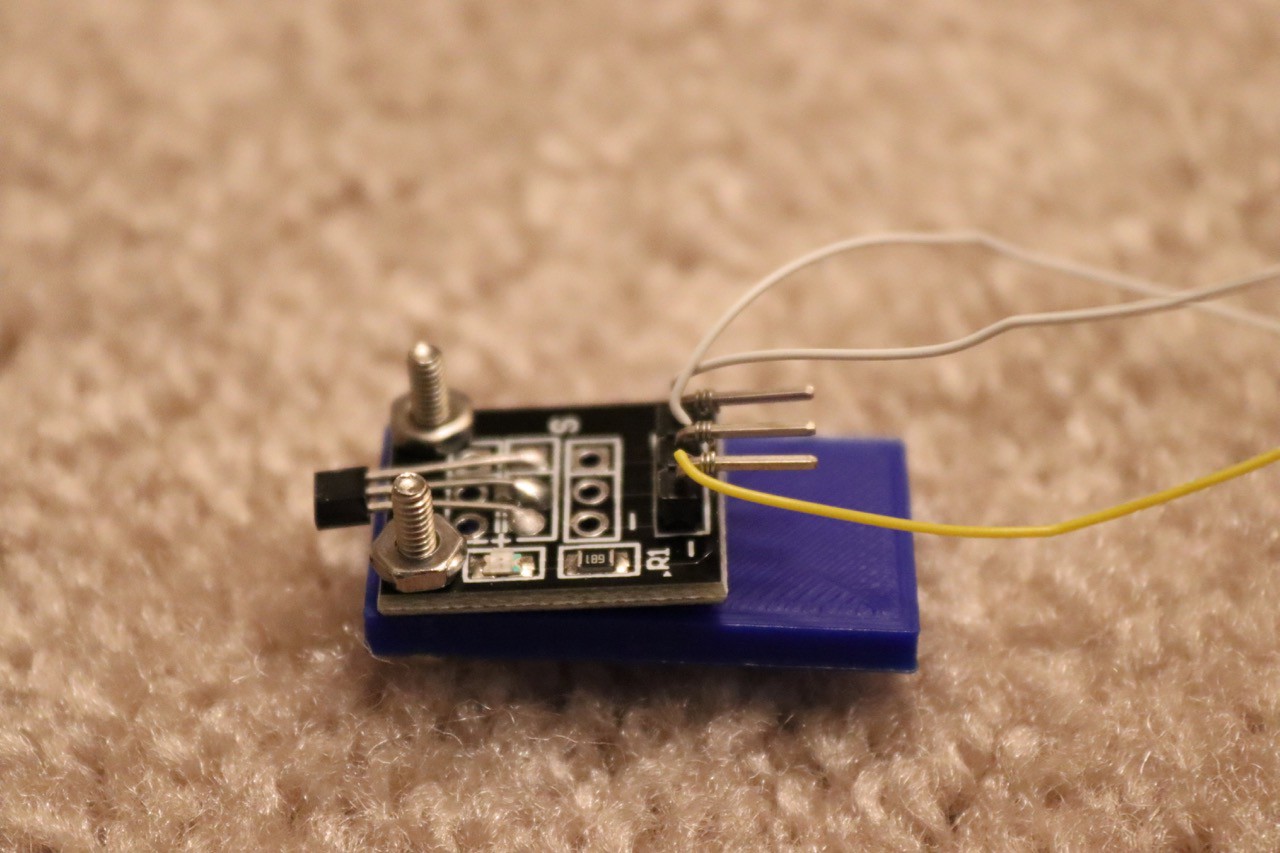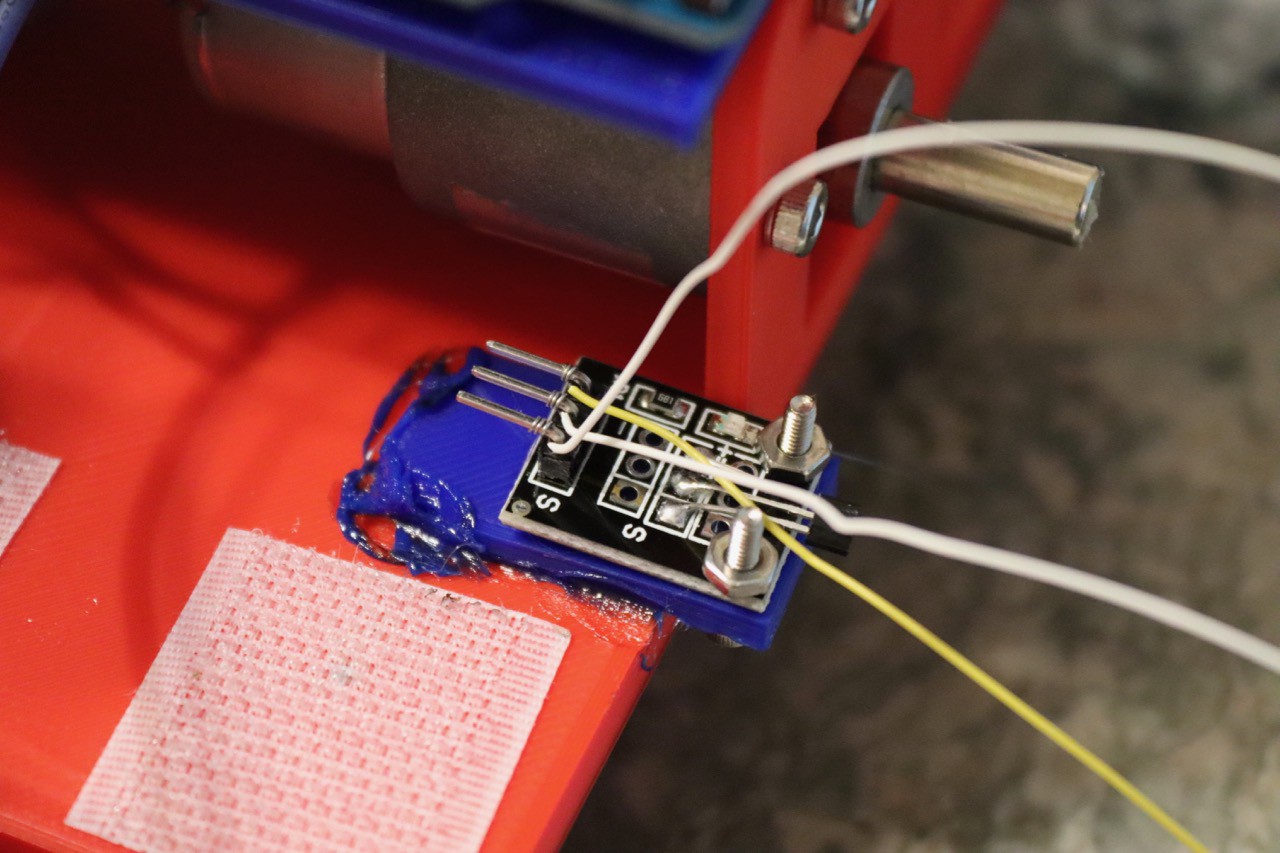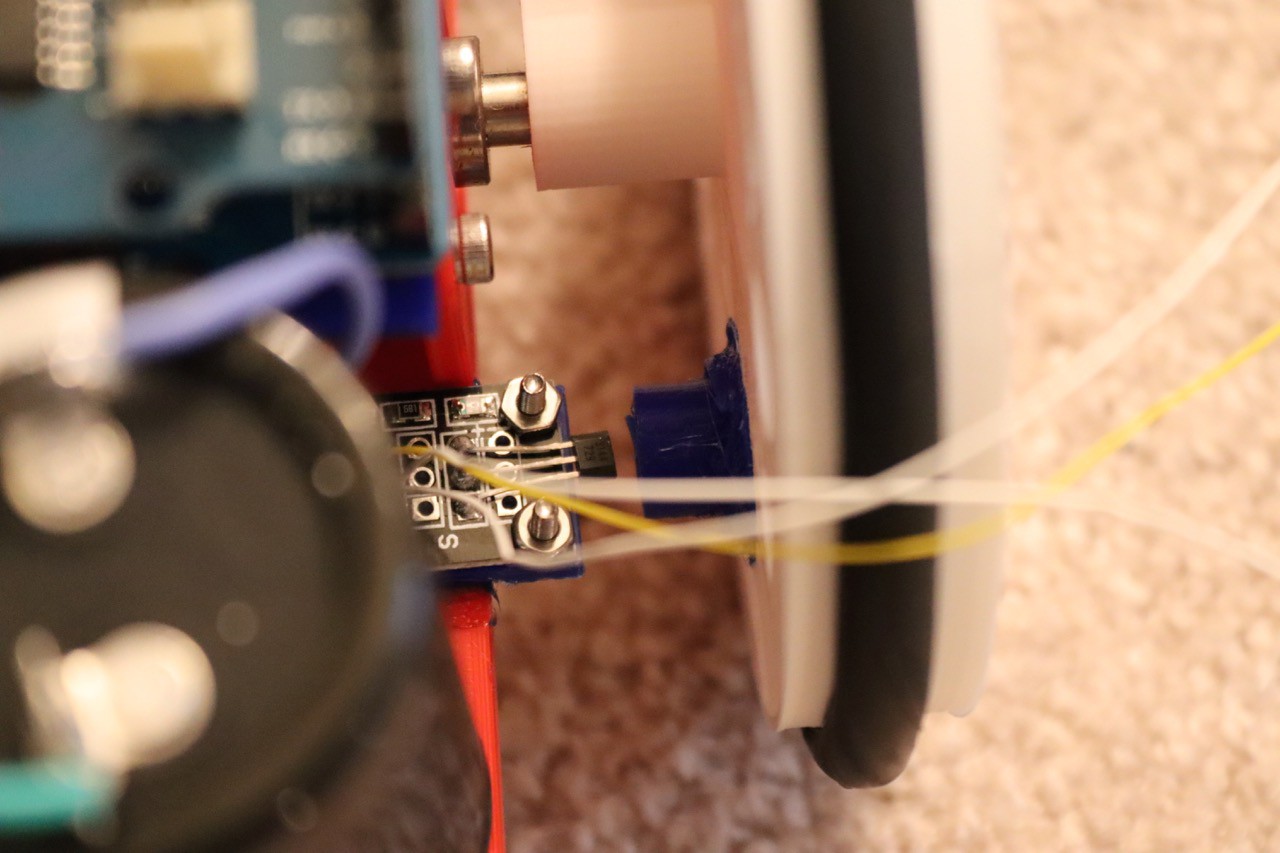 This involved a change to the schematic and a change to the Arduino sketch.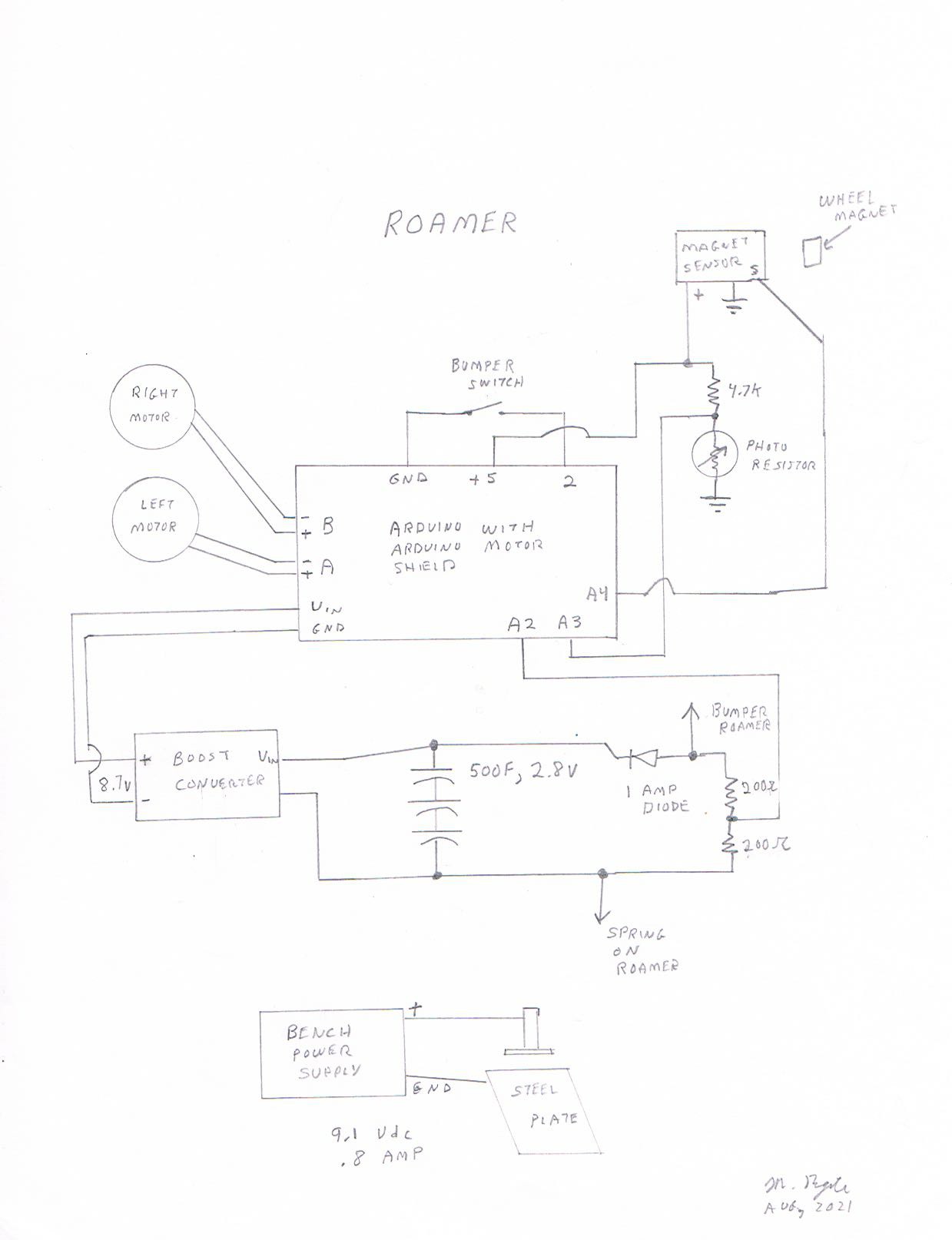 No more waiting for "I'm stuck and can't move" situations--she now frees herself within a couple of seconds.
This is actually turning into a workable companion--sort of like a turtle that wanders about and feeds itself.  She doesn't seek me out, whining for attention; and she isn't annoying or distracting like a tv--so, a pretty good workroom companion.