The new Stack-chan board (v0.1.1) is now compatible for M5Stack CORE2!
M5Stack CORE2 has touch screen. You can make touch interactions with Stack-chan.
Other than this the board improved many as listed below.
Add paths between GPIO pins of COER2 to PWM servos

you can choose Basic or CORE2 via jumper

Add SMD diode for stability
Add hole for mounting 25*2 pinheader
Adjust screw hole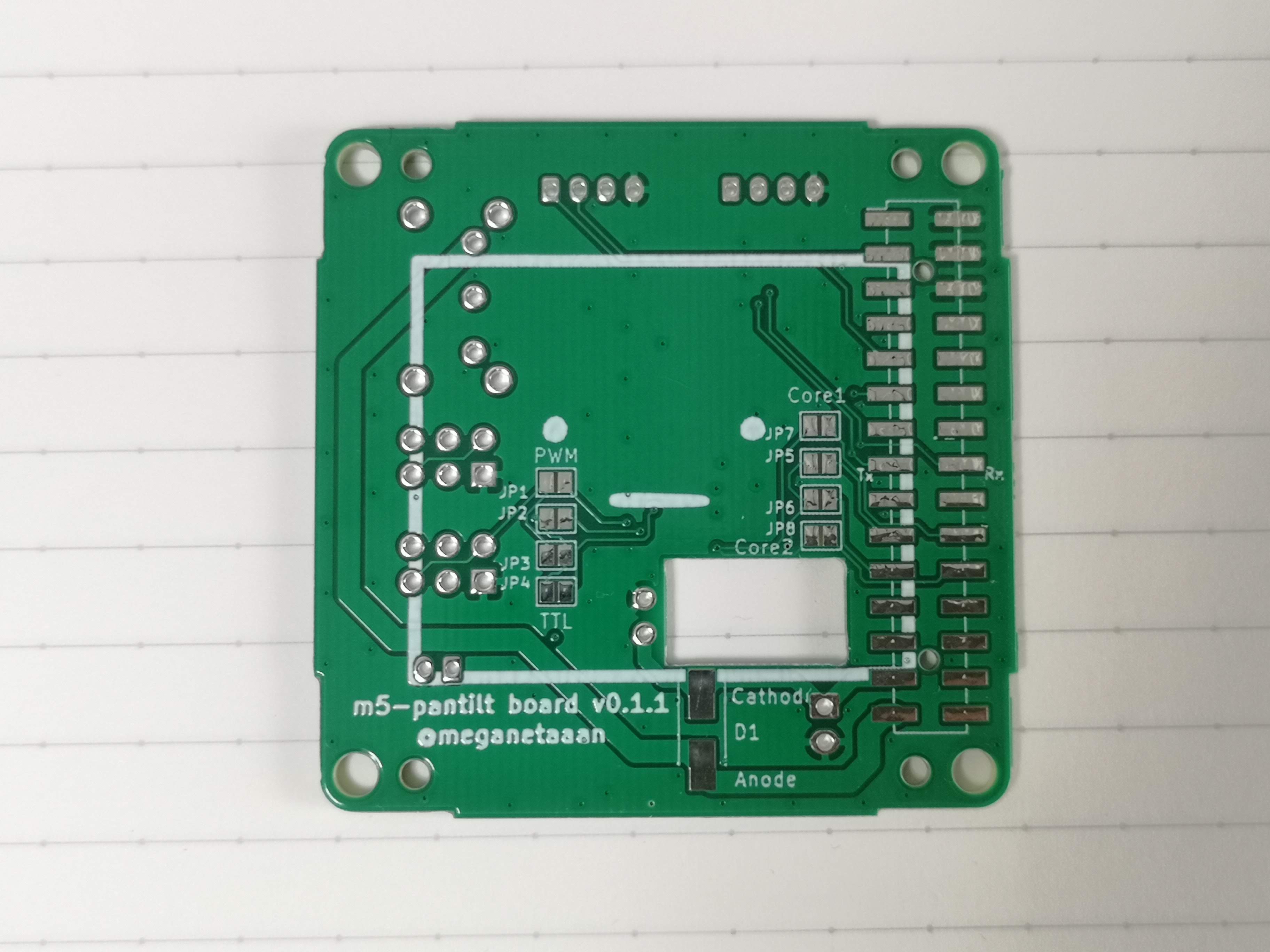 You can see the full difference in this pull request. And you can get PCB-manufacture-ready gerber files on my repository.
https://github.com/meganetaaan/stack-chan/tree/24443a897cbf4f57765397369b8ad9507bb7ccd3/schematics/m5-pantilt/gerber