Version 5
Version 4 did not last long! I have opted to use memory mapped Input/Output (IO) and an upgraded Reset/Clock/Step logic: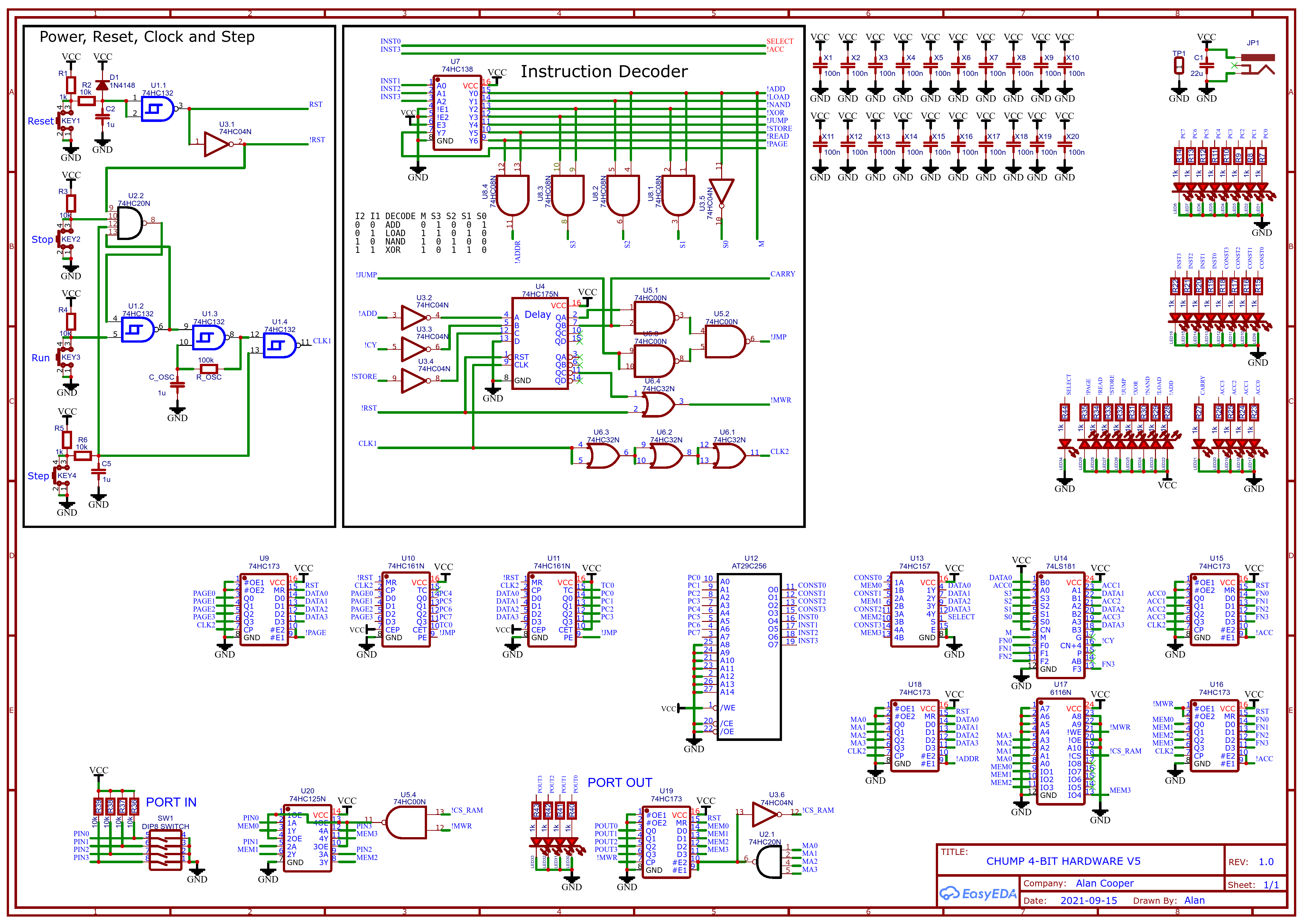 I have updated the LogiSim model as well:
OpCode Improvements
Addressing the memory timing issues had the side effect of resolving post STORE issues. Now two STOREs can be sequential and reading memory after a STORE will return the stored value (which is the same as the ACCumulator value).
Input/Output Design
Here is the LogiSim IO design:
Note: Memory Address 0xF is now used for IO.
The PCB
The PCB is now a little larger: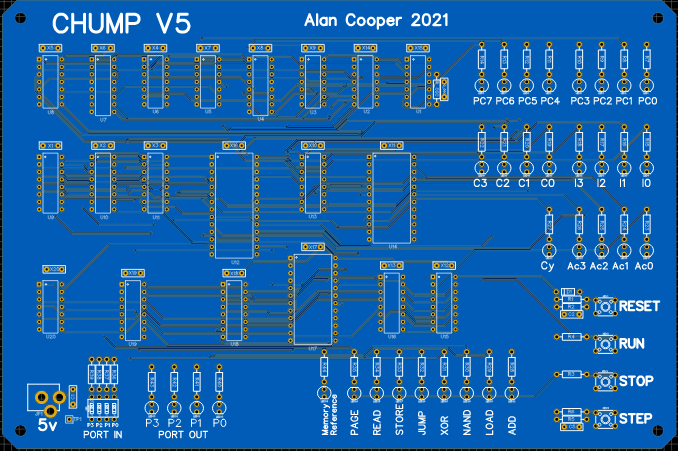 PCB Layout
The PCB is close to the point where the Easy EDA autorouter fails. I have a couple of strategies to extend the operational envelop of the autorouter:
Adjust the track width (10 MIL) and clearance (9 MIL) to limit tracks between IC pins to one.
Arrange the ICs to minimise connection lengths.
Move ICs apart if track density is (too) high.
Assembly
Received the PCBabout a week ago. Assembled the PCB a few days ago. Wrote a test program this morning. Works fine. One minor problem  was the Const/Inst labels are the wrong way around (I swapped the Const/Inst nibble order for V5).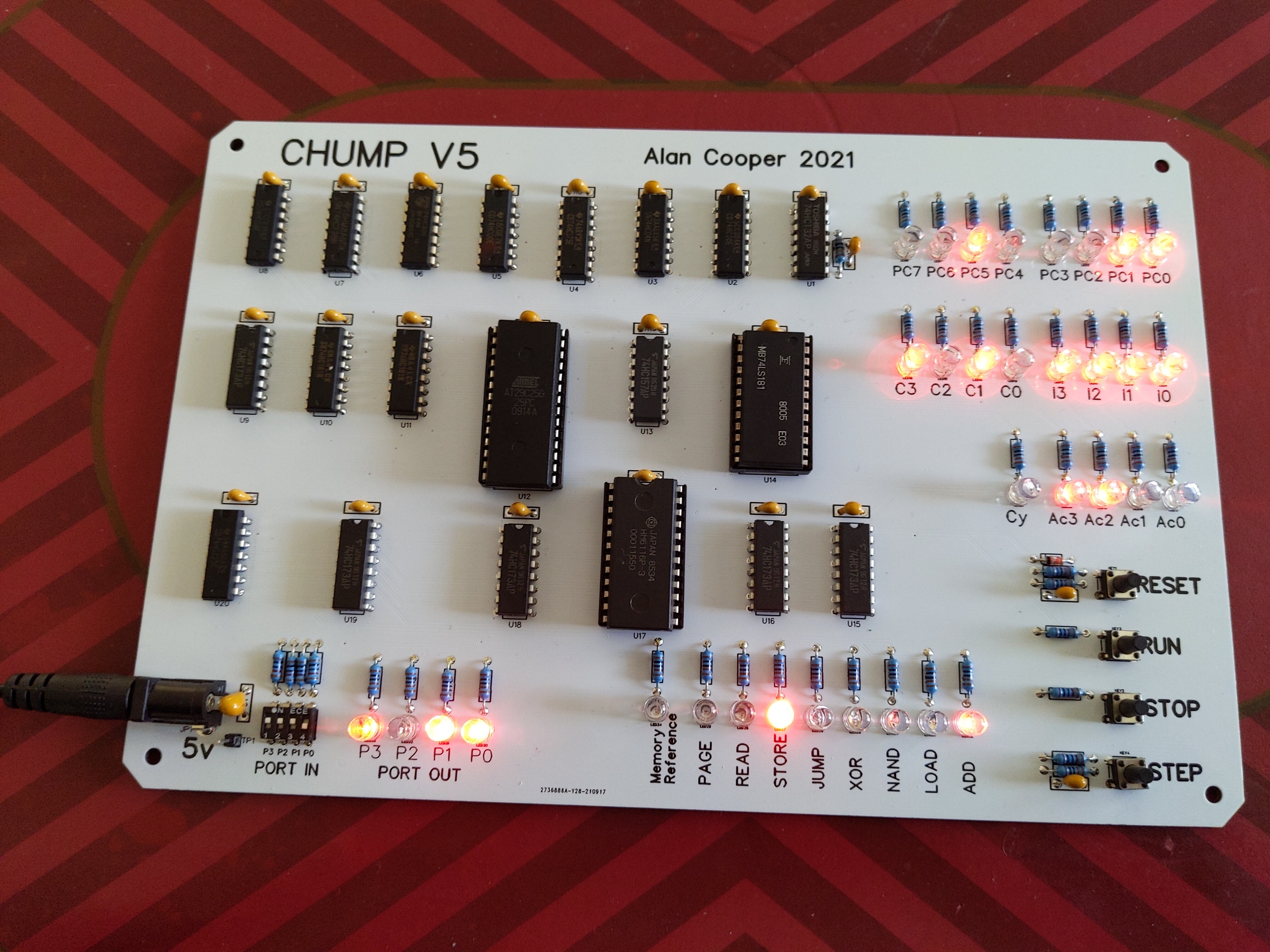 Possible Upgrade
I think the ADD should be ADC (i.e. ADD with Carry) and the Carry should be persistent.
This would allow multi-nibble addition/subtraction without jumps. The carry signal can be cleared with "ADC 0".

Okay this project is done.
AlanX