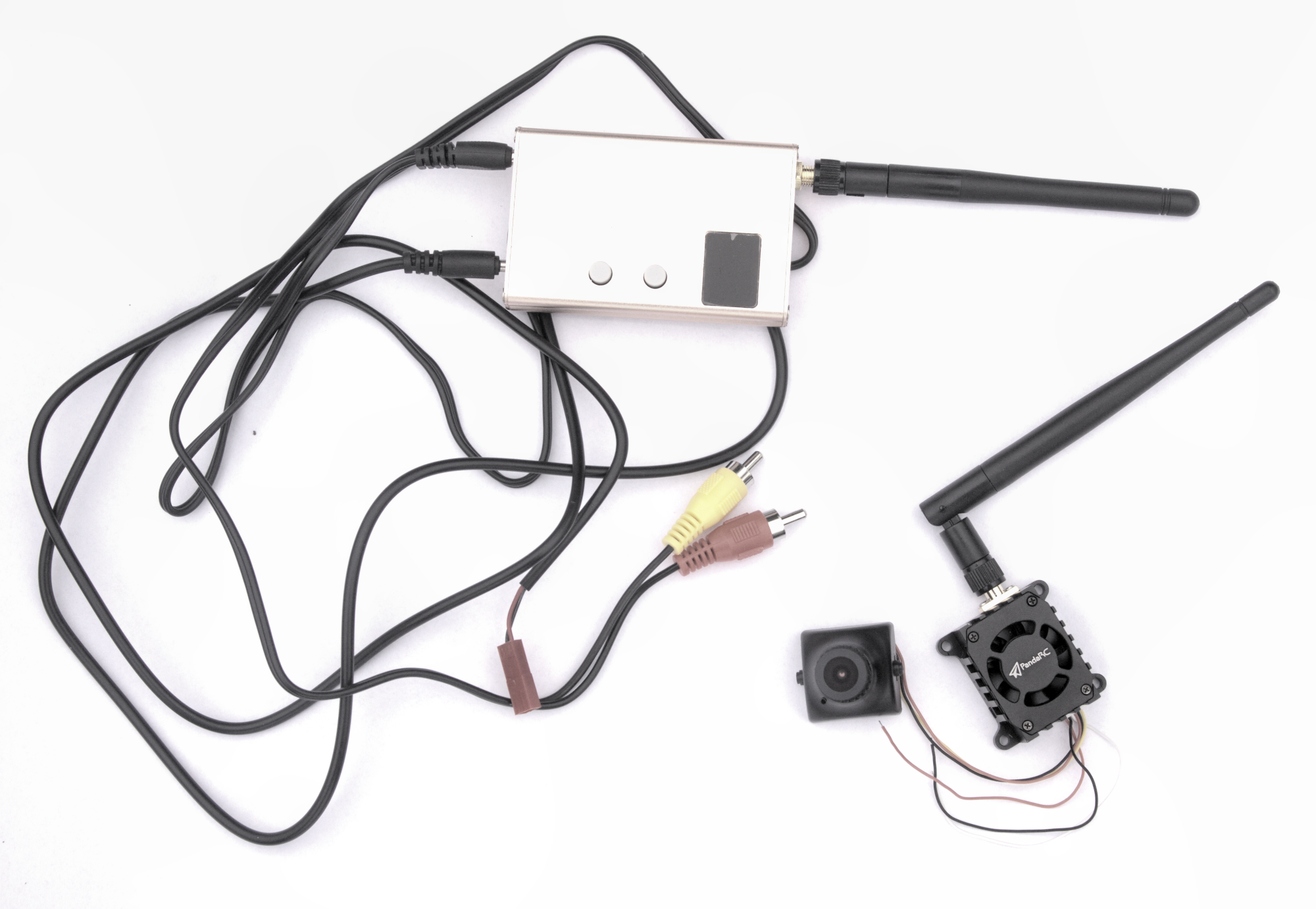 Receiver: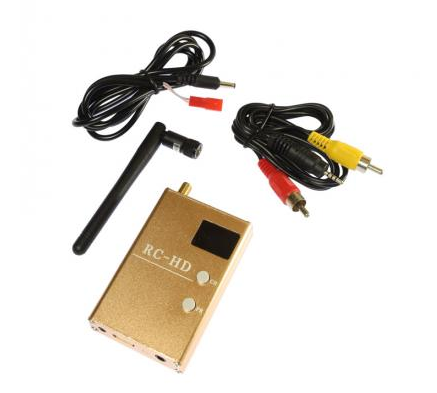 The receiver, as above, is a Skyzone RC832-HD 48CH 5.8Ghz FPV Video Receiver with HDMI Output, Item No FPV-RX RC832HD and features a HDMI output, as well as video AV. Power input: 6-24V.
Transmitter: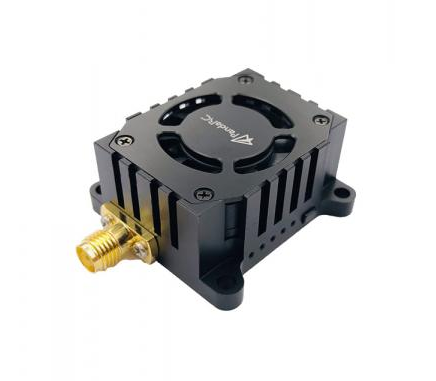 The transmitter is PandaRC - VT5804 V3 5.8G 1W Long Range Adjustable Power FPV Video Transmitter Item No FPV-VTX-VT5804V3 input voltage range: 7V-28V with adjustable power for long range use where appropriate.
1. Long press the button for 6 Seconds: The power indicator led flash while other indicator leds are off, then short press would change the power 25mW/200mW/400mW/800mW/1000mW.  2. Short Press one time, it will change the Channel (CH1-CH8). 3. Long press for 3 seconds and then short press, will change the FR (A-F).
IMPORTANT: Do not turn the transmitter on before attaching the antenna, doing so will permanently damage the board!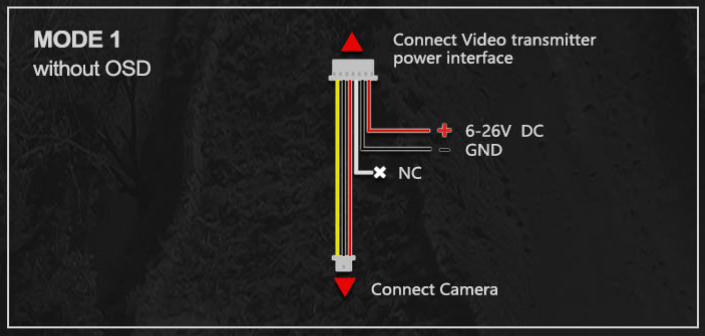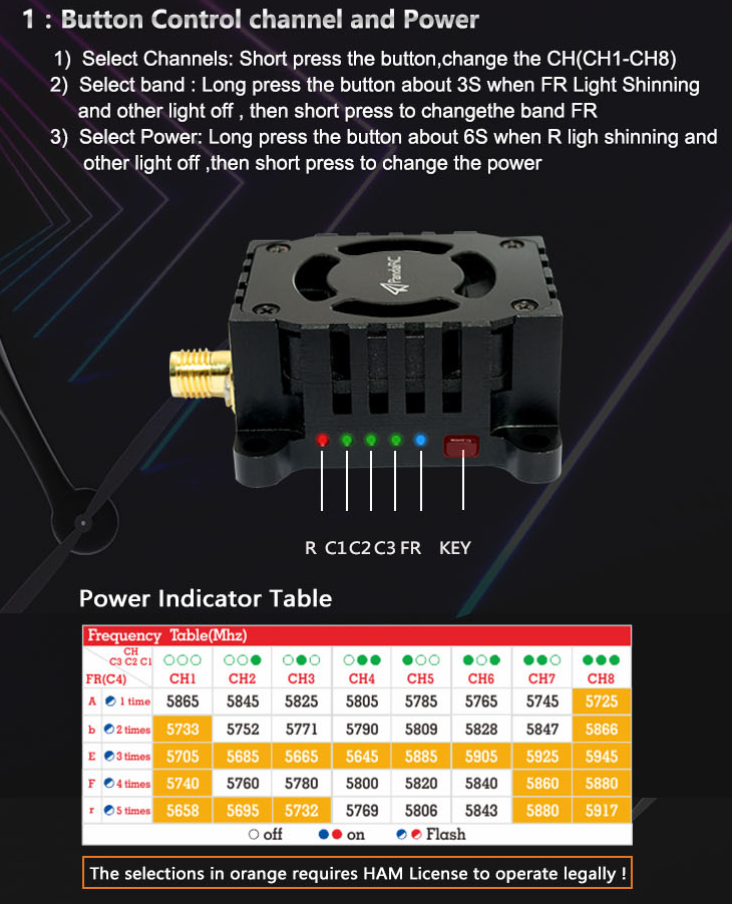 After testing the camera rig on various power supplies, we found it needed at least 12v and the manufacturers power supply specs are wrong.