How does Desert Eye traverse the desert?
     The method of mobility is a continuous track suspended by spring loaded rocker arms optimized for the desert floor, created using steel roller chain connected by 3D printed links. These loops sit on either side of the robot's housing, meshed with custom designed dual-drive sprockets connected directly to planetary gearbox DC motors. These drive motors are powered by 4X '18650' batteries, directed by a raspberry pi 4 and connected to a motor controller. For connectivity, a mobile device can connect to the pi's external antenna as it is a WiFi access point. From here, directions can be sent to the robot from the mobile device using the Node-Red GUI and additionally, the entirety of the main raspberry pi computer can be accessed for the use of sending custom commands for autonomous movement.
What are future areas for growth?
     Desert Eye will soon be harnessing the power of on-board GPS, a more sophisticated and robust camera lens and possibly a permanent shroud cover for stealth. Stay tuned!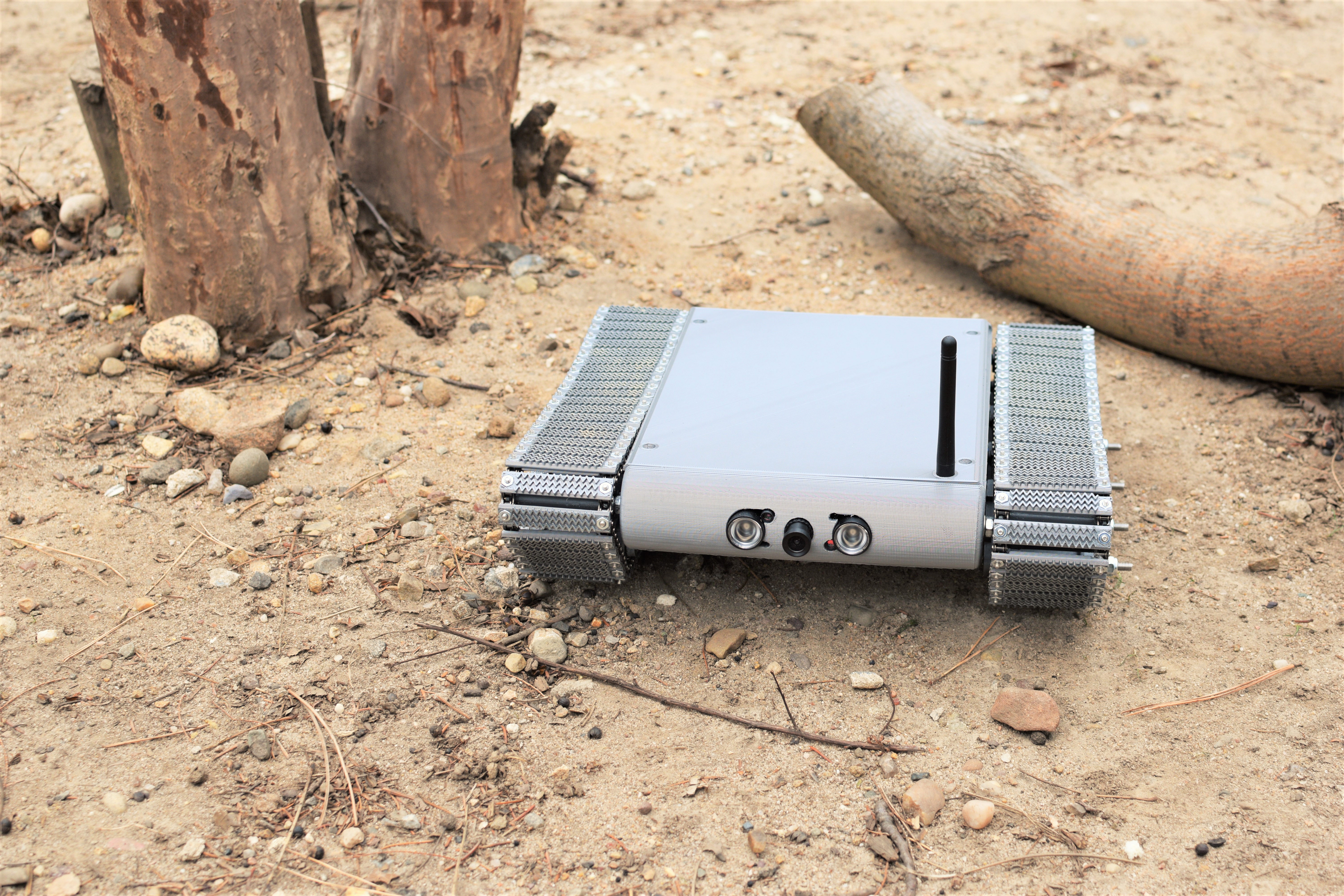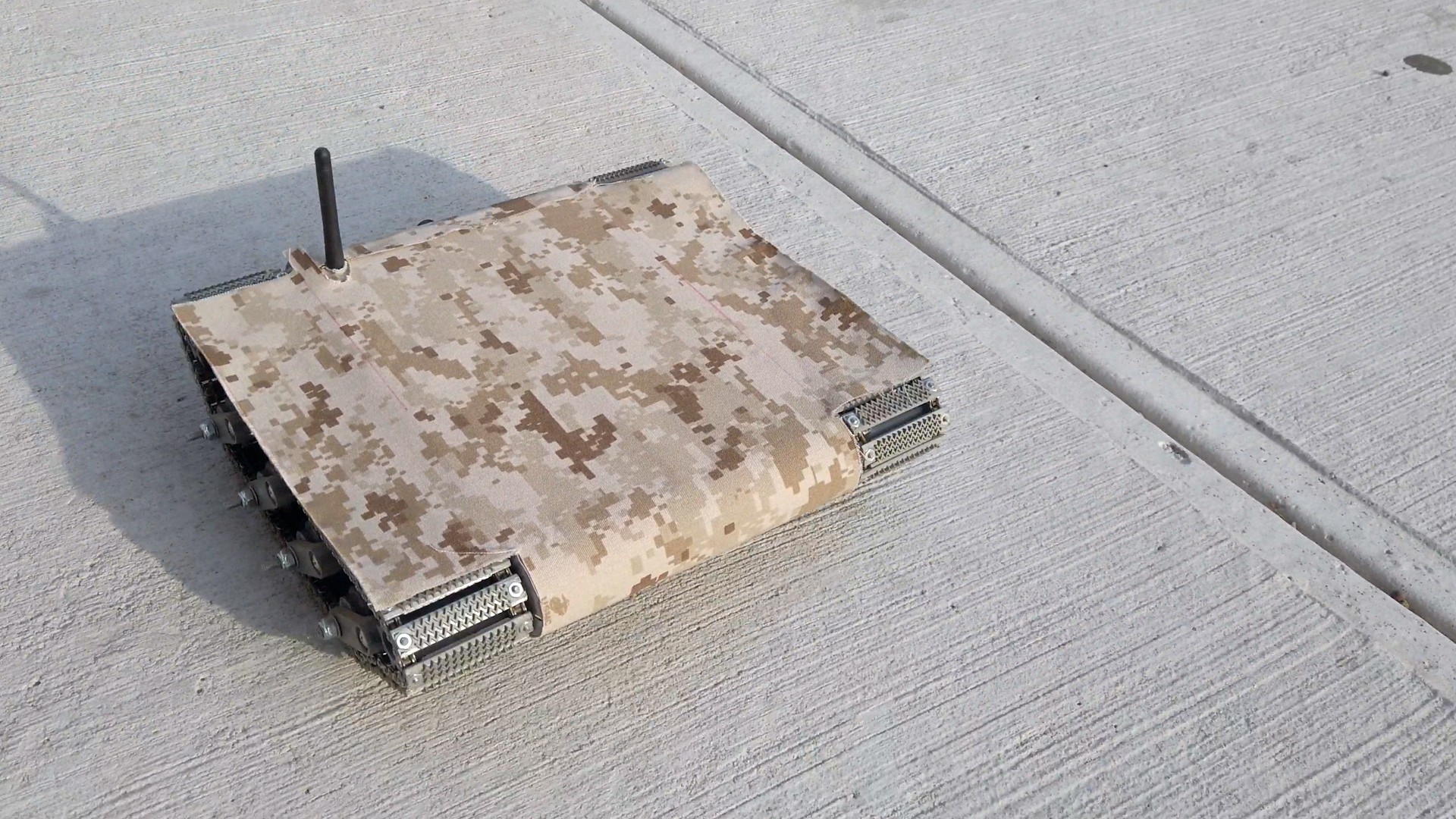 Desert Shroud