StackyPi incorporates an RP2040 into the Raspberry Pi Zero form factor, including micro SD storage.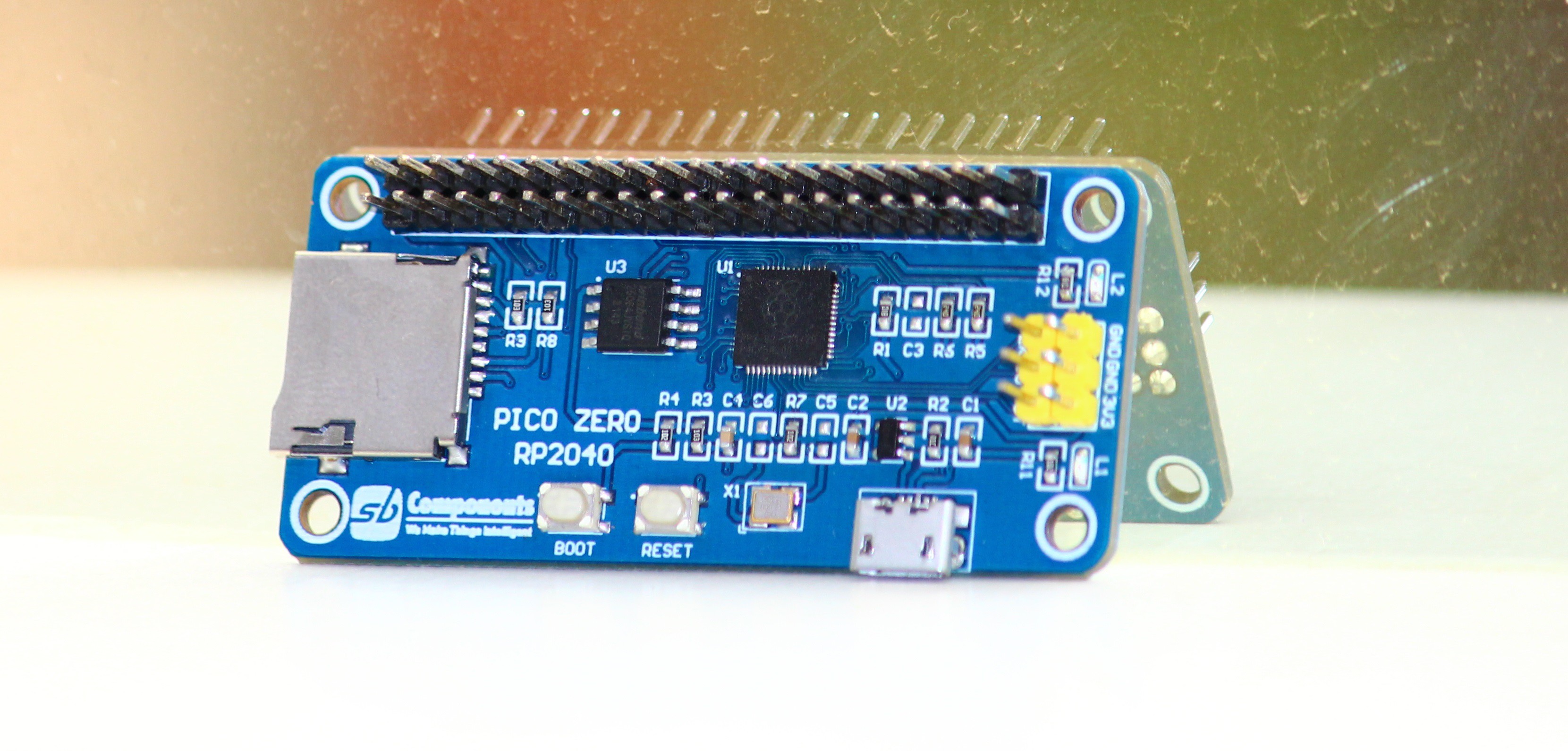 The StackyPi is a crowdfunding effort for a small development board made by SB Components that is supposed to look like a Raspberry Pi Zero but has an RP2040 microcontroller.
"StackyPi is a tiny and sophisticated board created using the RP2040 microcontroller that provides one set of 220 pin headers on which you can add Raspberry Pi HATs," Ashish says. "It implies that HATs intended for Raspberry Pi may be plugged in and operated through the [StackyPi] RP2040, allowing the user to execute sophisticated operations."
The StackyPi is powered by the Raspberry Pi's RP2040 microcontroller, which has two Arm Cortex-M0+ cores, 264kB of static RAM (SRAM), and eight programmable input/output (PIO) state machines. It was previously known as the Pico Zero. Ashish claims to have added "64MB" of flash memory to the RP2040, albeit knowing that the RP2040 only supports 16MB of off-chip QSPI flash, this is more likely 64Mb/8MB.
The interoperability of the board with Raspberry Pi HAT add-ons is its "primary selling feature." Of course, not everything will work, but the StackyPi unlocks a variety of extras by imitating the Raspberry Pi's 40-pin header — plus a micro SD slot on the side adds some helpful on-board storage.
This isn't the first effort to fit an RP2040 into a Raspberry Pi Zero's footprint: Solder Party teased the Zero RP2040, also known as the Meta Pico, last year, though the board was not yet available to buy at the time of writing.

Ashish is funding the StackyPi's development through a Kickstarter crowdsourcingeffort, with early bird supporters paying £7 compared to a £14 retail price (about $9.50 and $19, respectively). Backers are scheduled to receive their devices in March.
Original Source Page: StackyPi
Posts You May like: 
Read more »