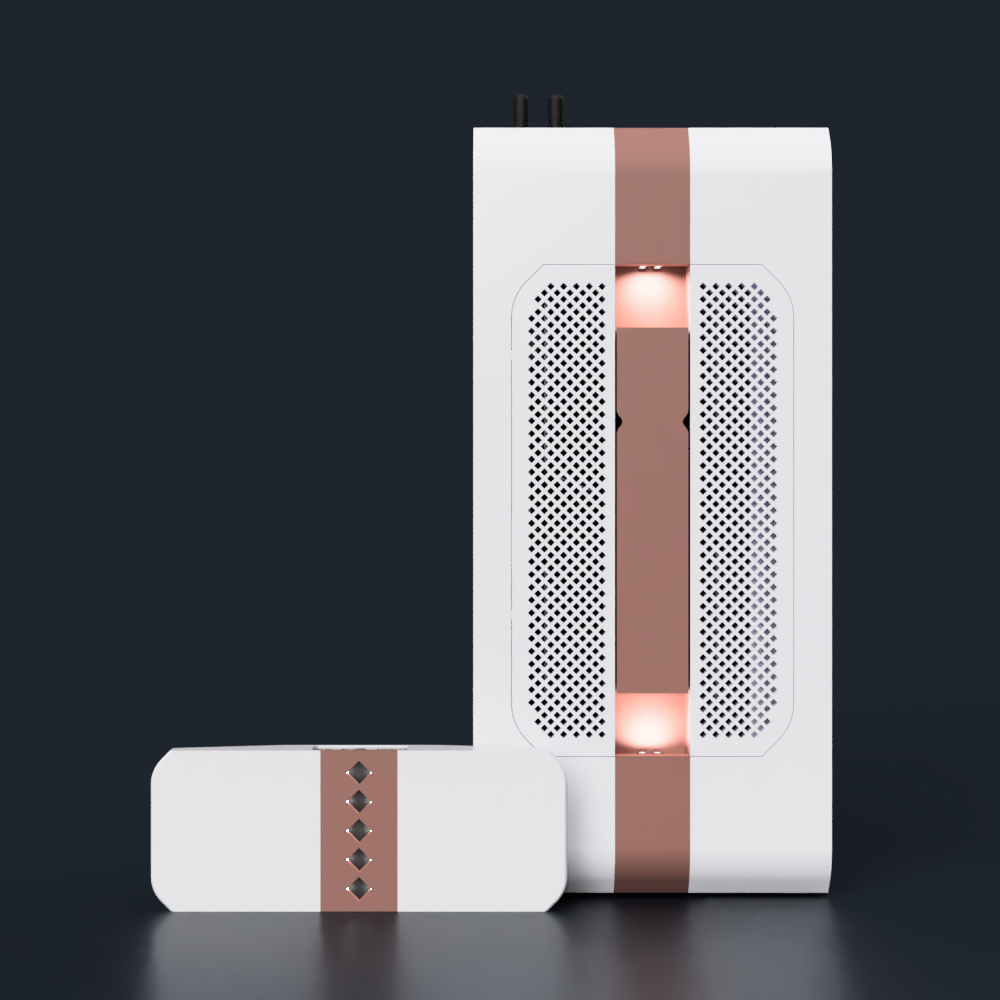 Wow it looks like it's all coming together. I've composited the render similar to how it's been done for the PS5 below:
Just like the inspirations.
I will write a more detailed log in the #Tetent [gd0090] project, but I was seeing if adding a copper line would tie the look together with Teti and I think it does and I had to write about it ASAP. 
The stripe doesn't go all the way around the back (similar to Teti) and I think that preserves the pure white look from the 3rd person perspective: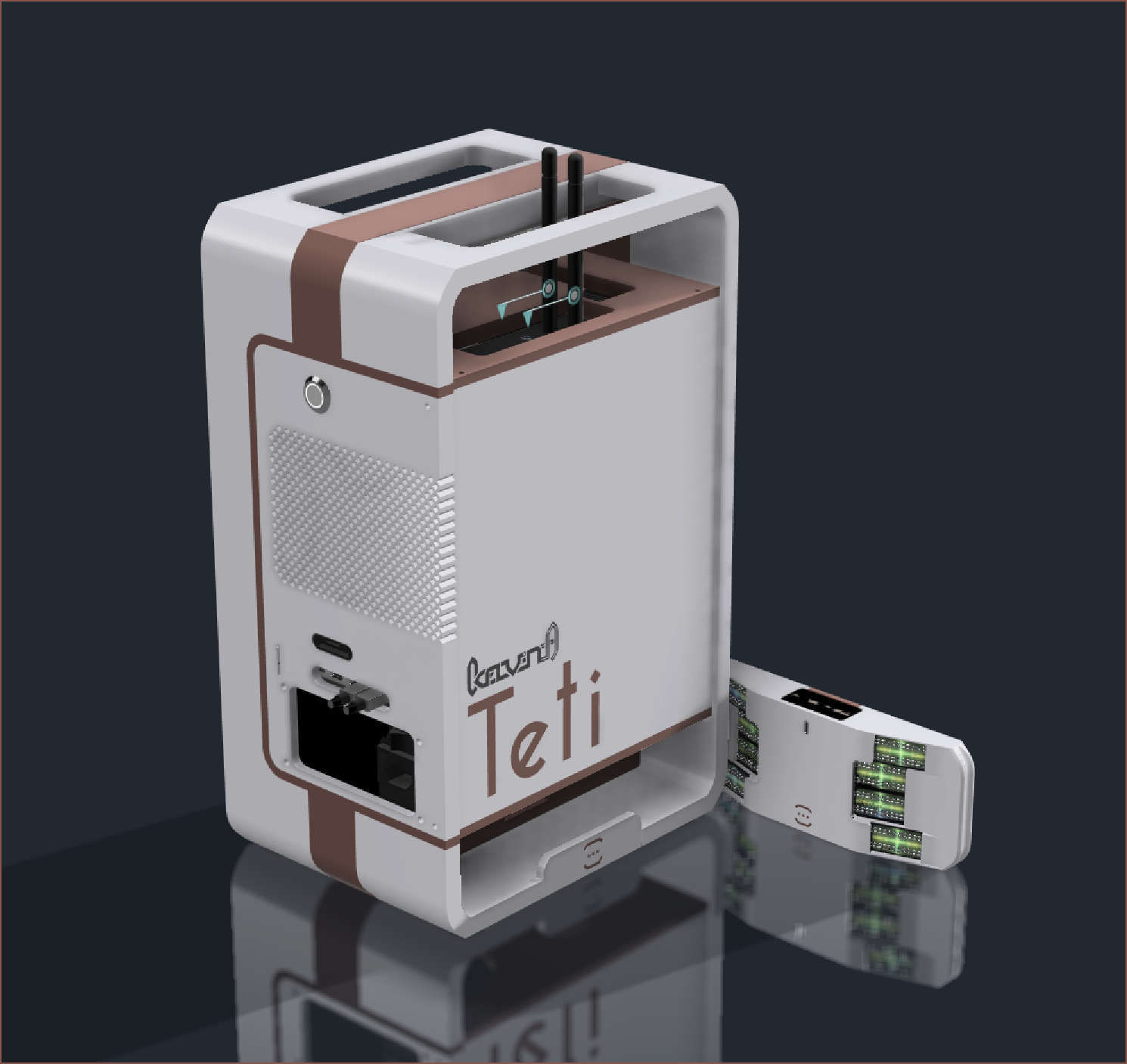 I also like the larger diamond squares as it looks more modern than if I had a speaker grille with squares the same size as Teti. It also looks like a brand image decision and not a generic grille. I also think that, from the first person perspective, there's enough copper to break up the otherwise bland looking white shape.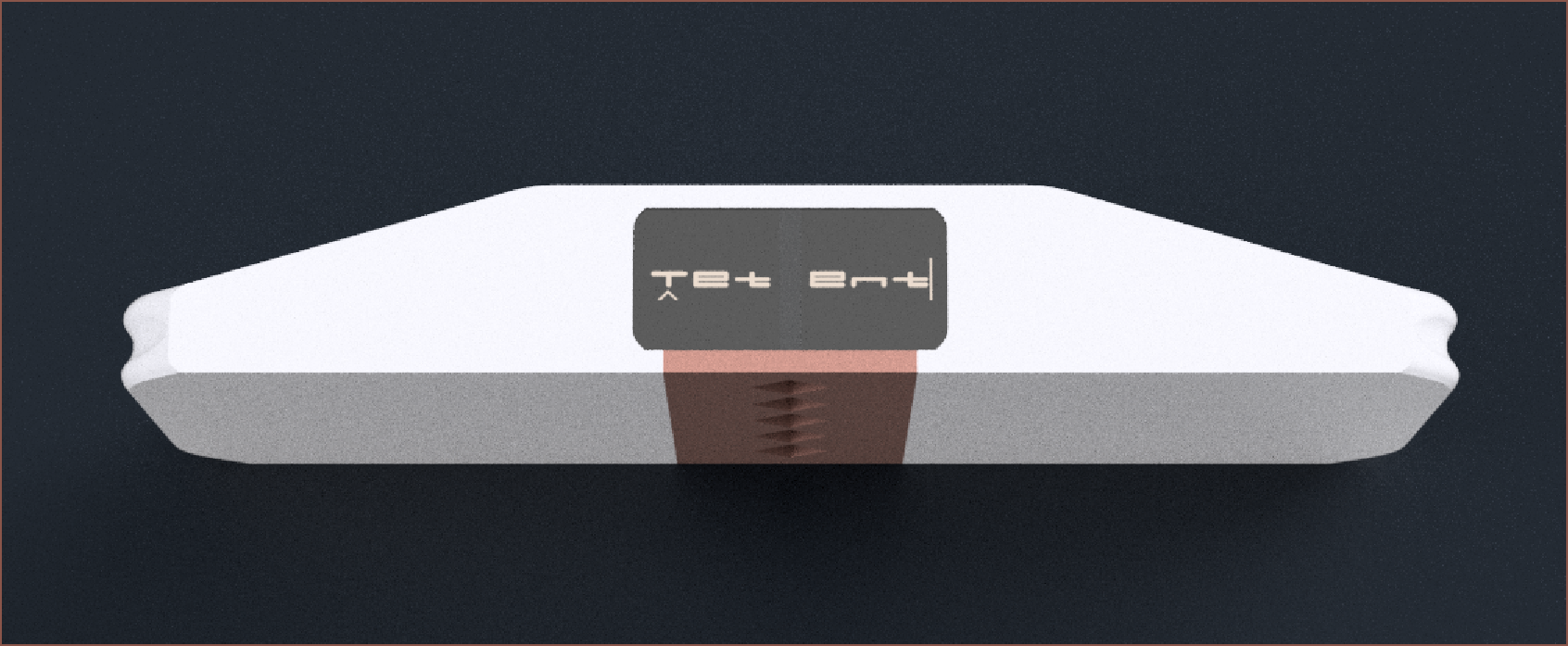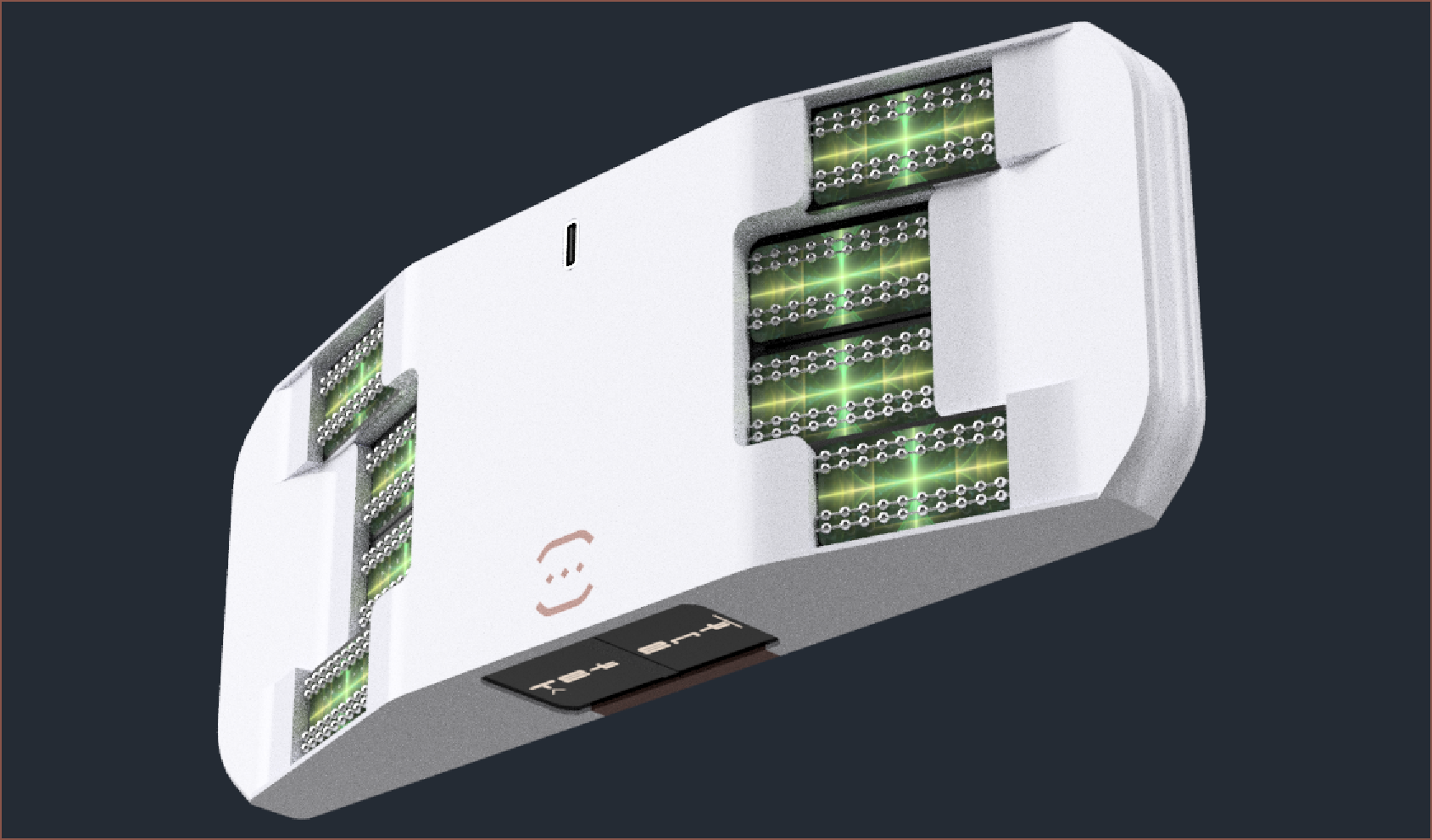 New main project render