A brass hexagonal 27 mm bar gives the necessary material, it had been used as a chisel or something as the end part's been completely deformed by a hammer's numerous hits.
The center part's still red hot of the light saber cut (a reflection of the very rare sun in my workshop on a red plastic can).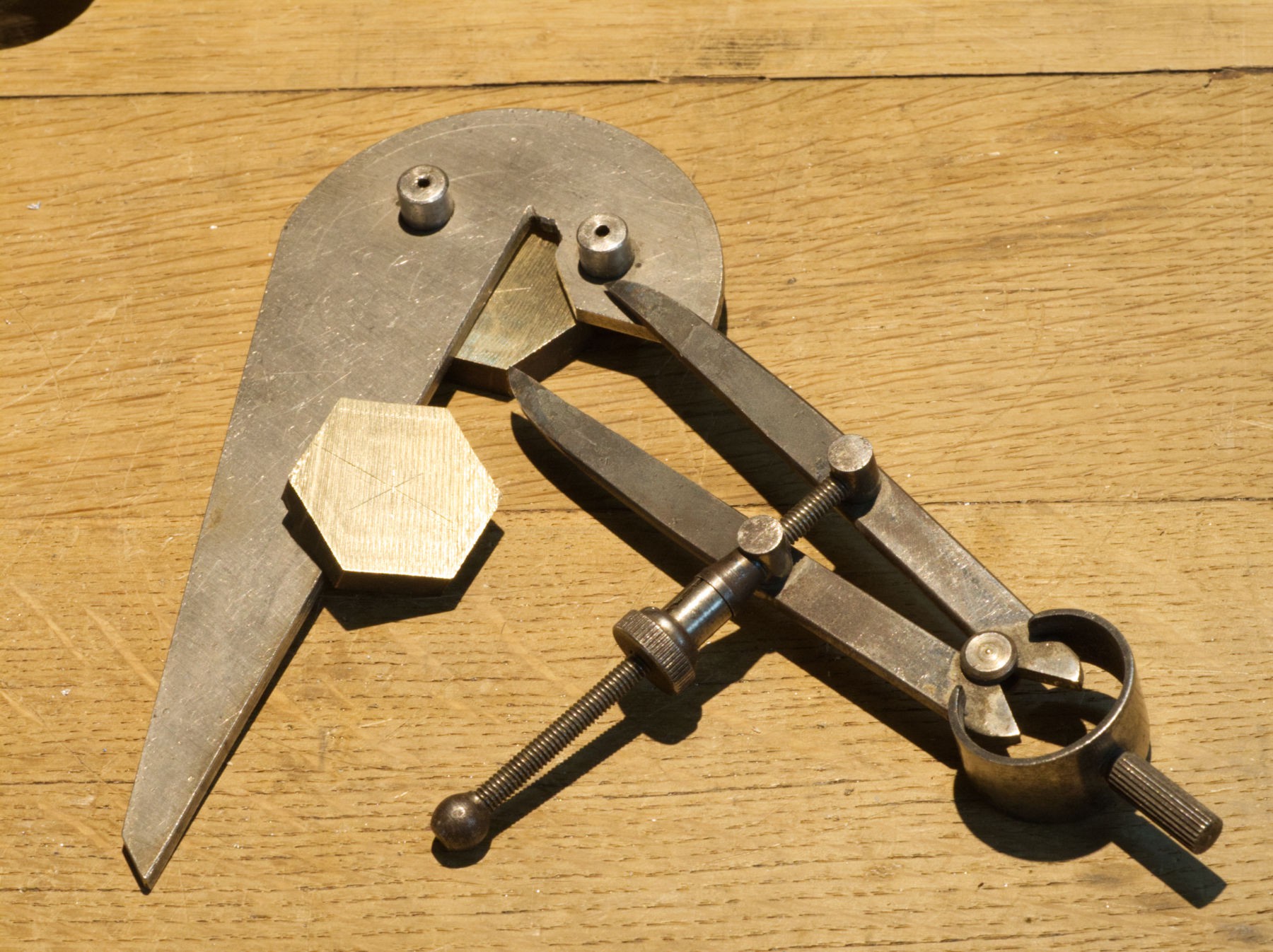 Using an équerre à centrer (centering square) to mark the place to drill the central hole.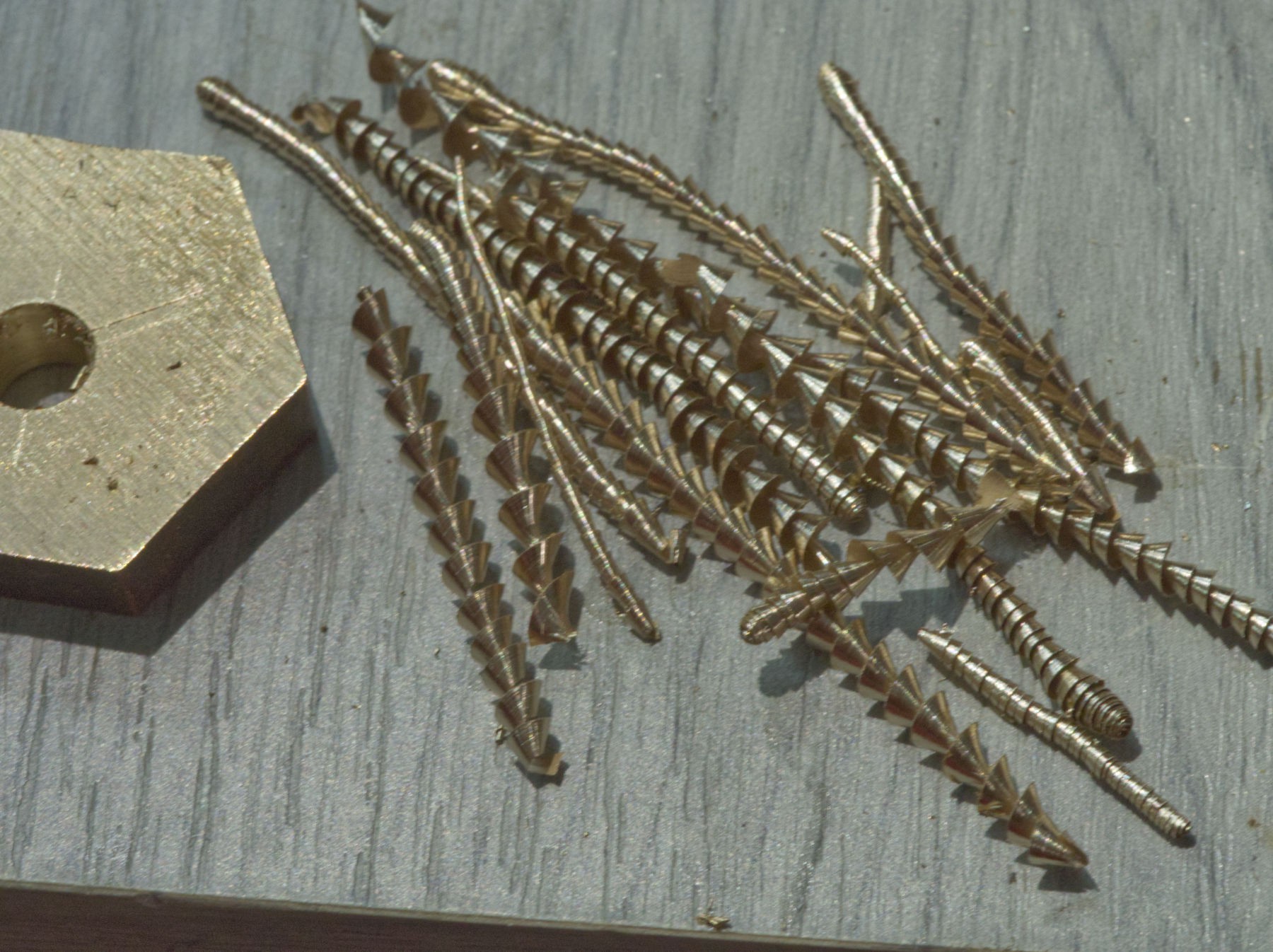 Makes so nice chips !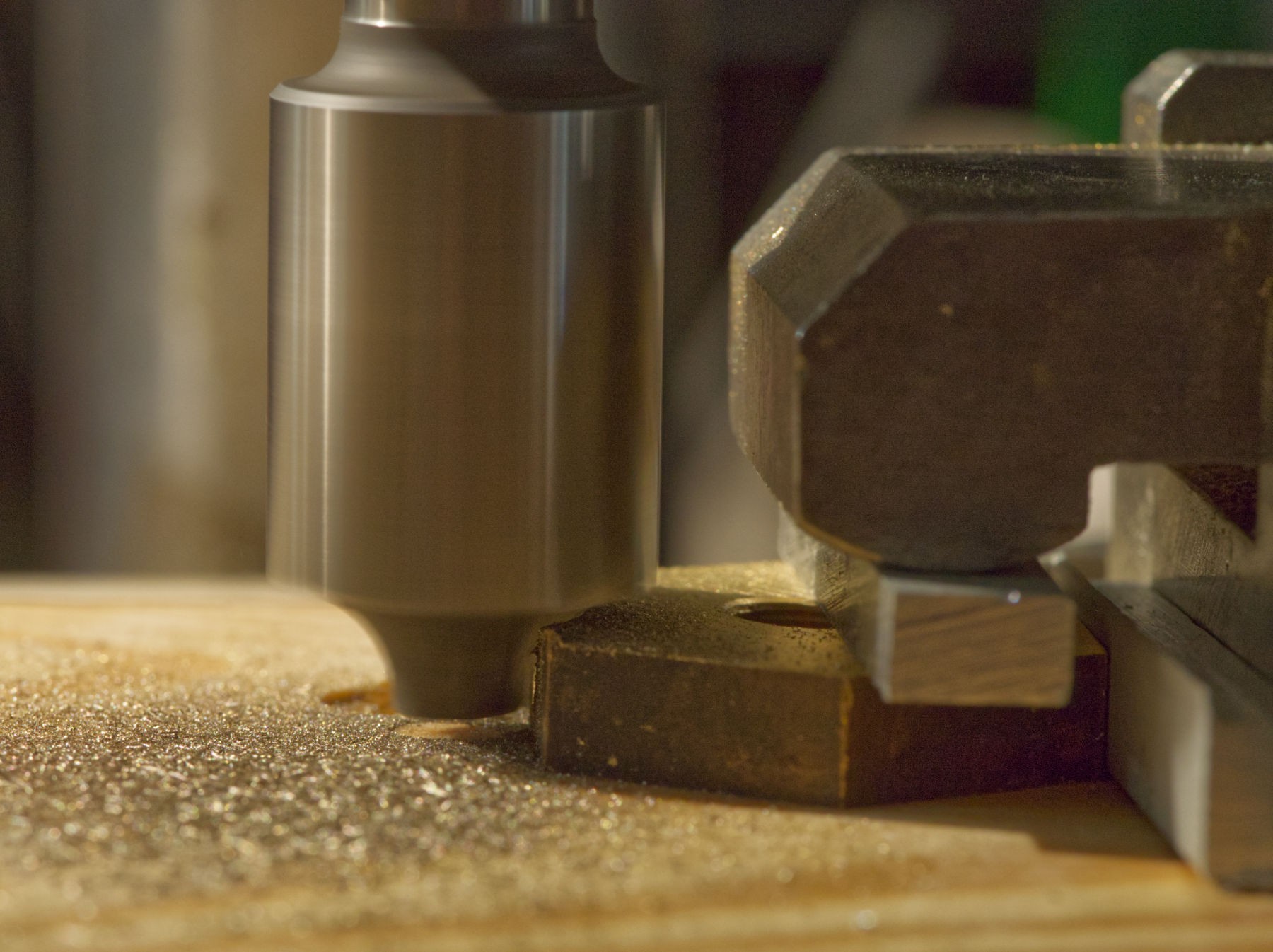 Trying to mill, it's long, not the appropriate bit for the shape needed.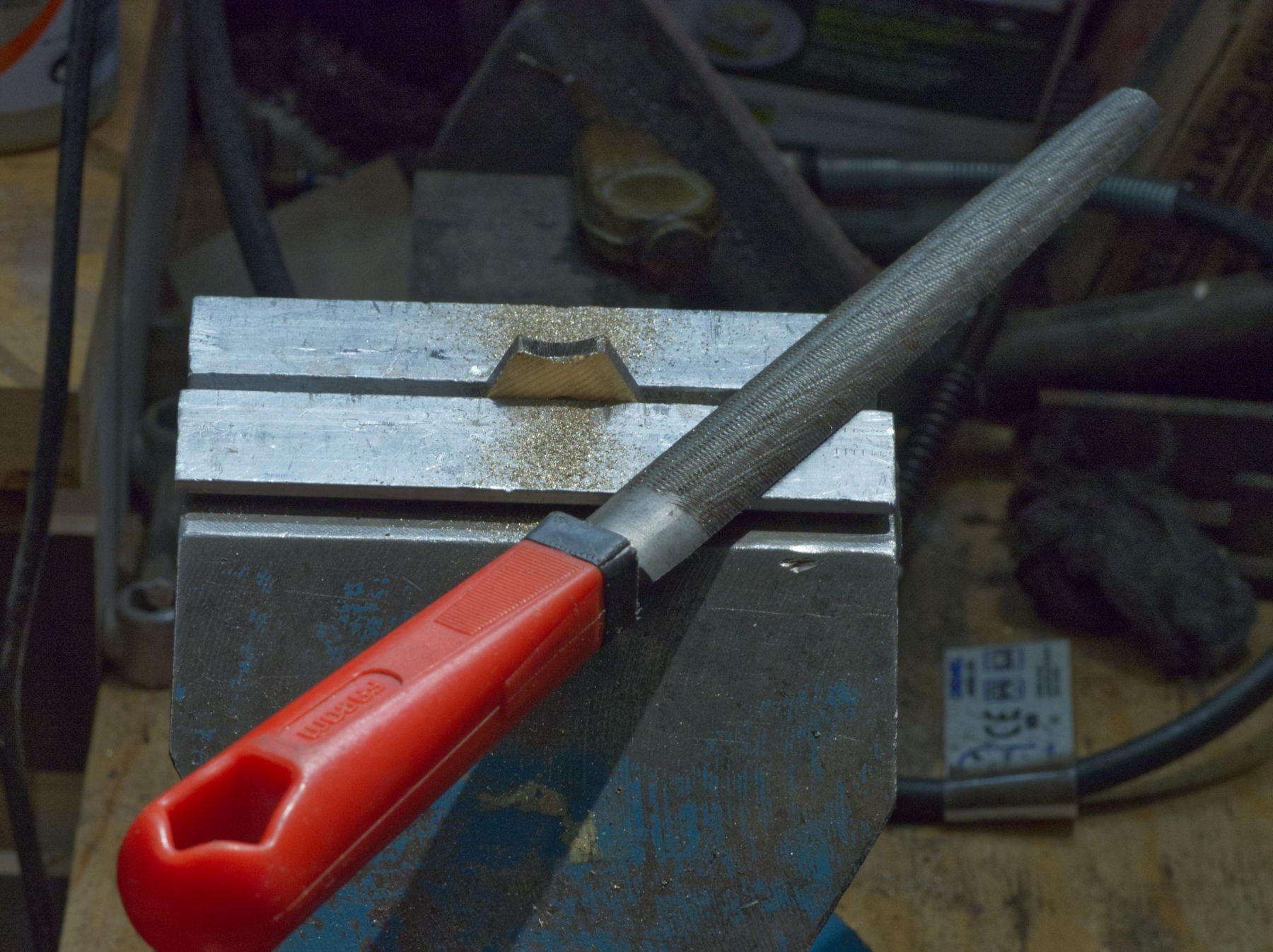 Hand filling's faster and doesn't make noise, vibrations, and gives my arms and hands a good exercise.
First a tough file, and a smoother, and a much smoother, and sand paper, from 400 to 2000 grain, brass is very pleasant to work with.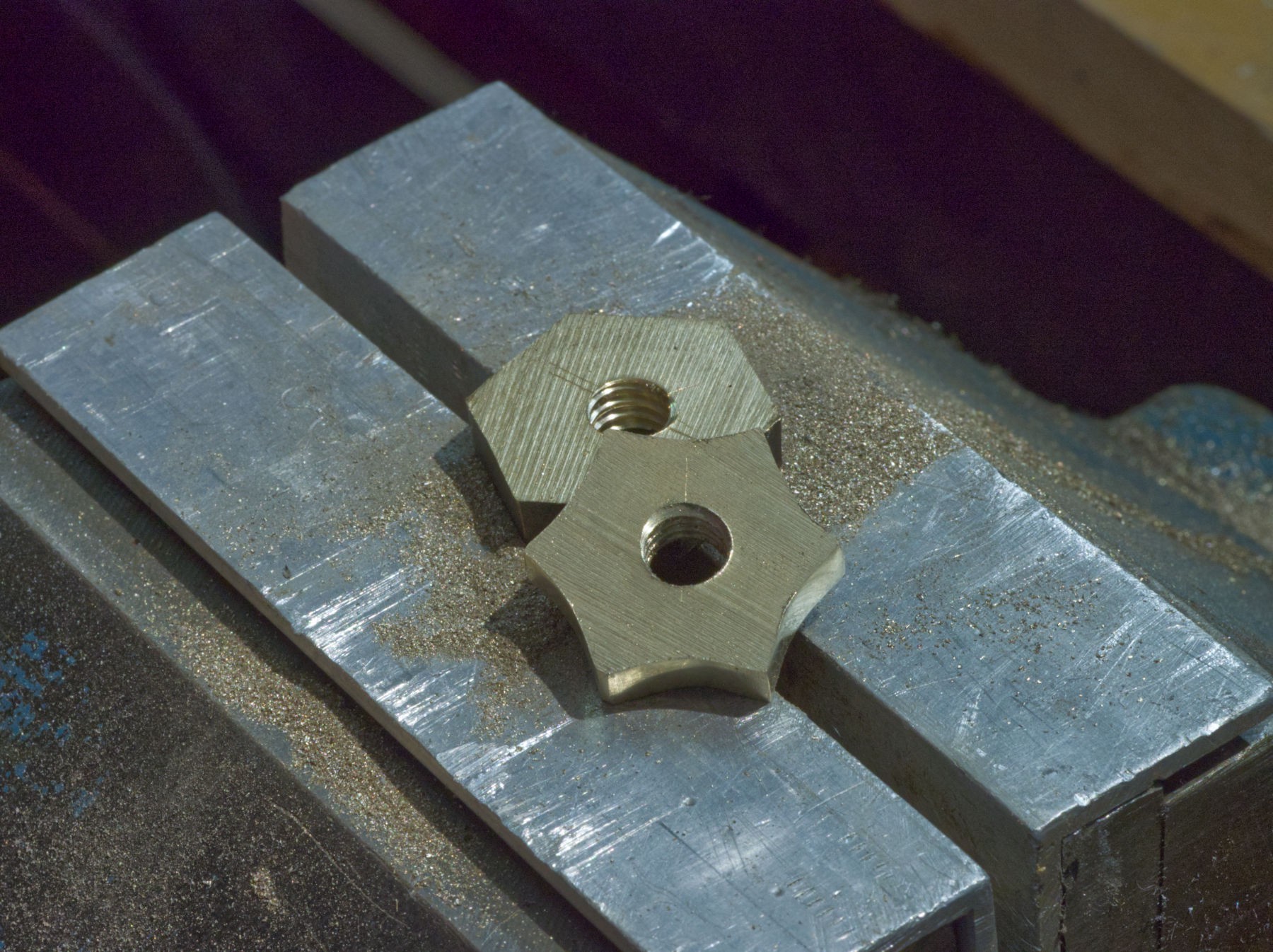 It'll give a good grip.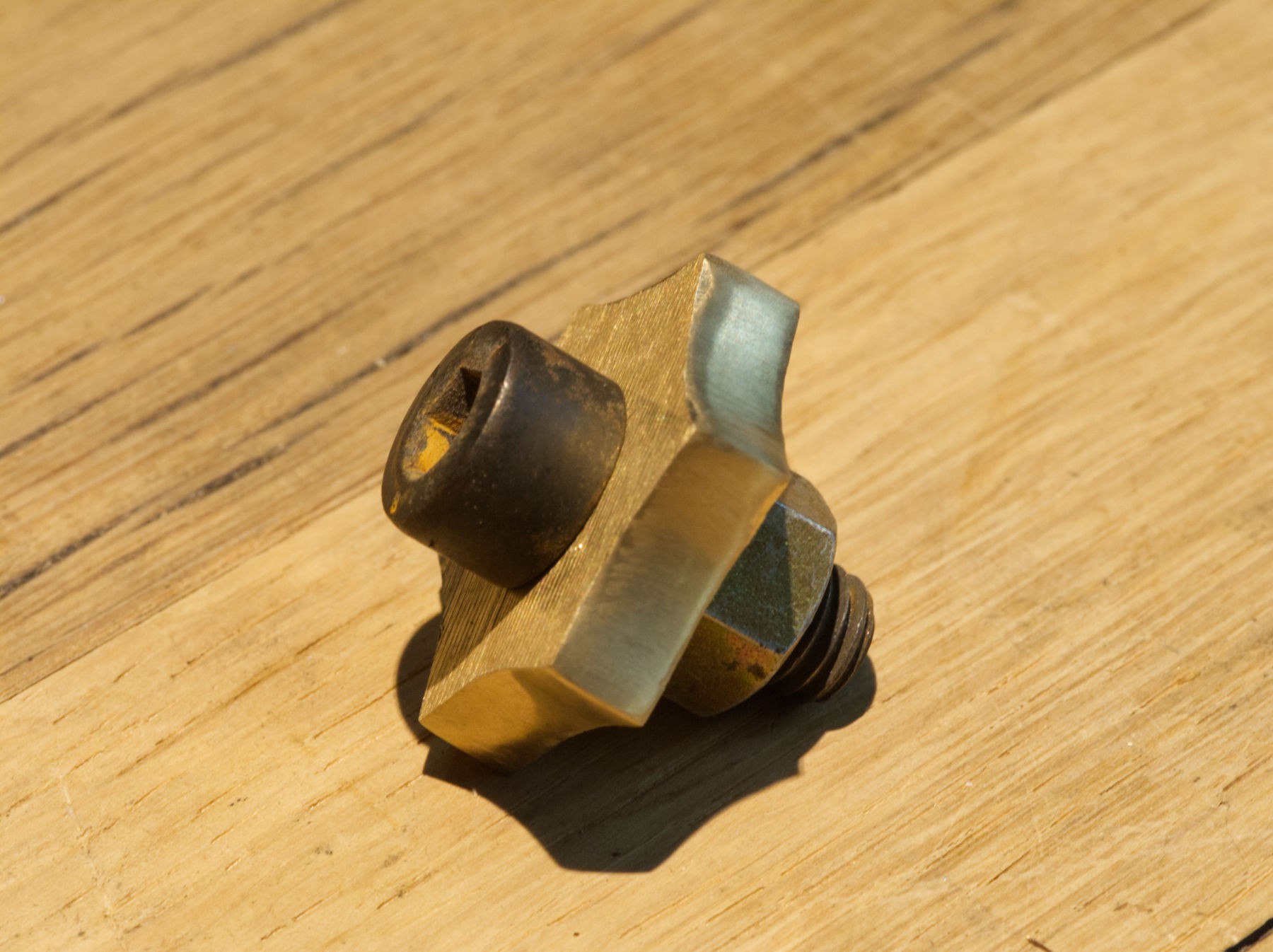 It needs a shoulder, in the center, the head size's perfect.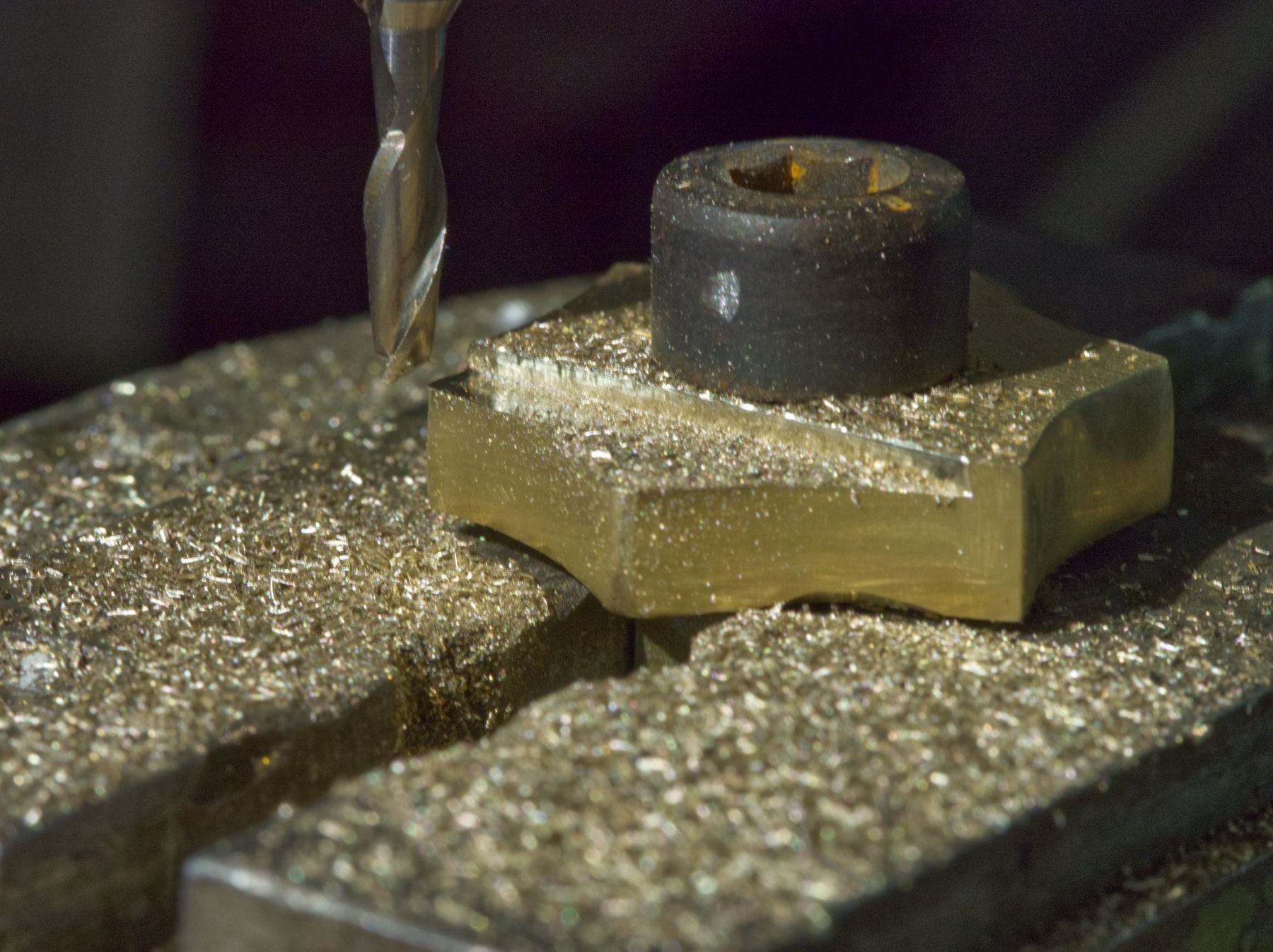 Milling is easy.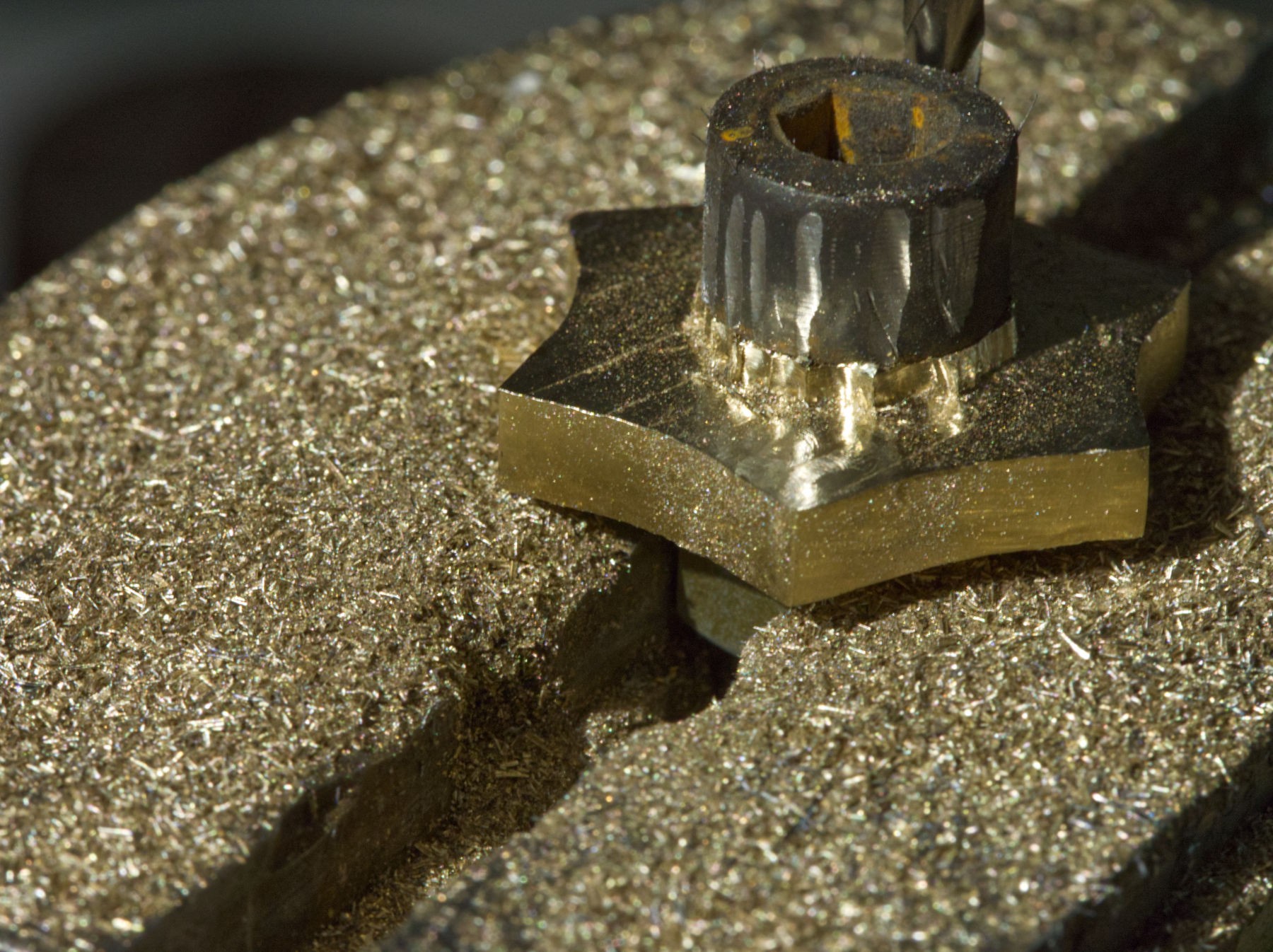 Not very fast but not too long.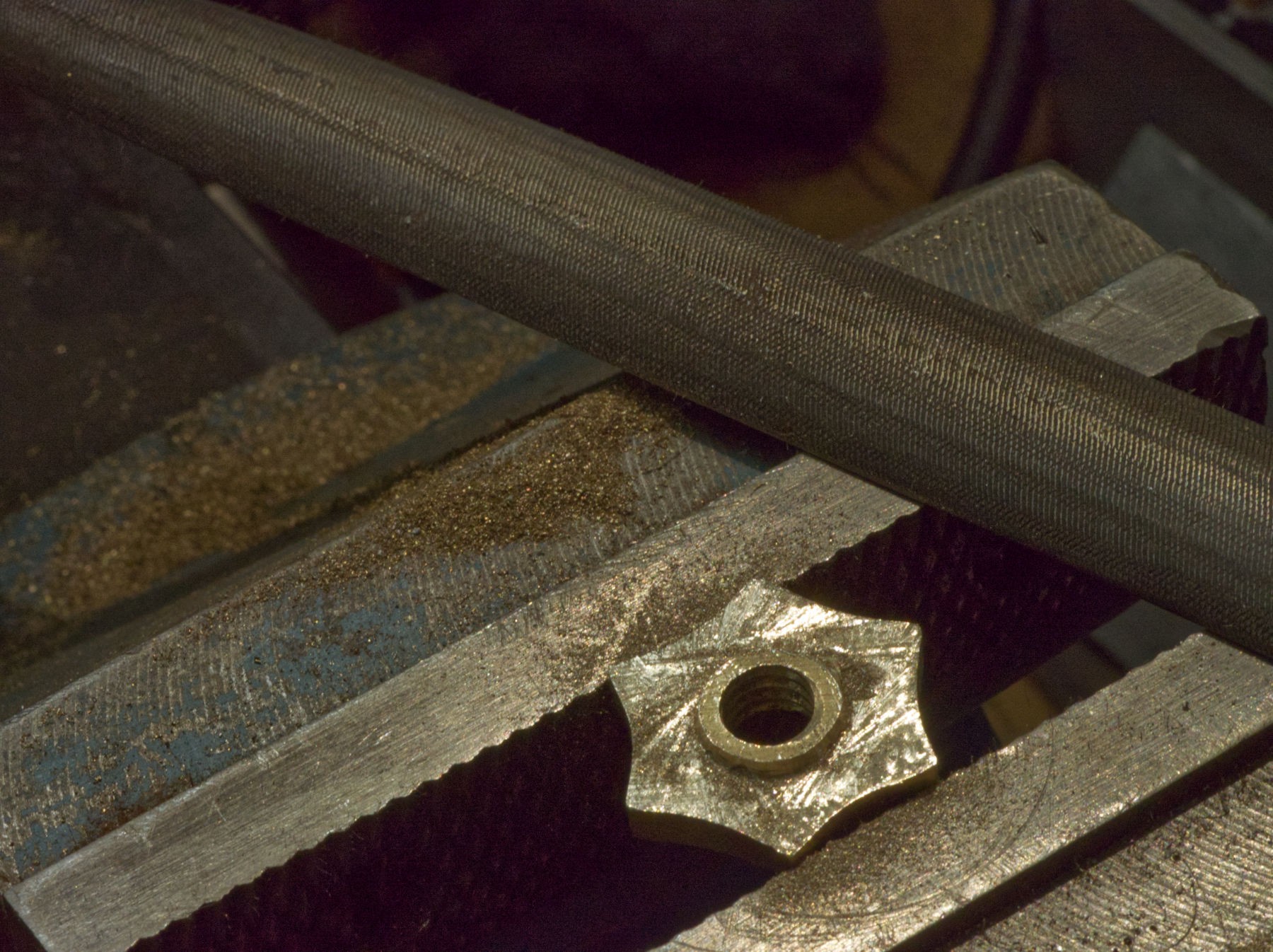 A little filling, to have a nice rond shape.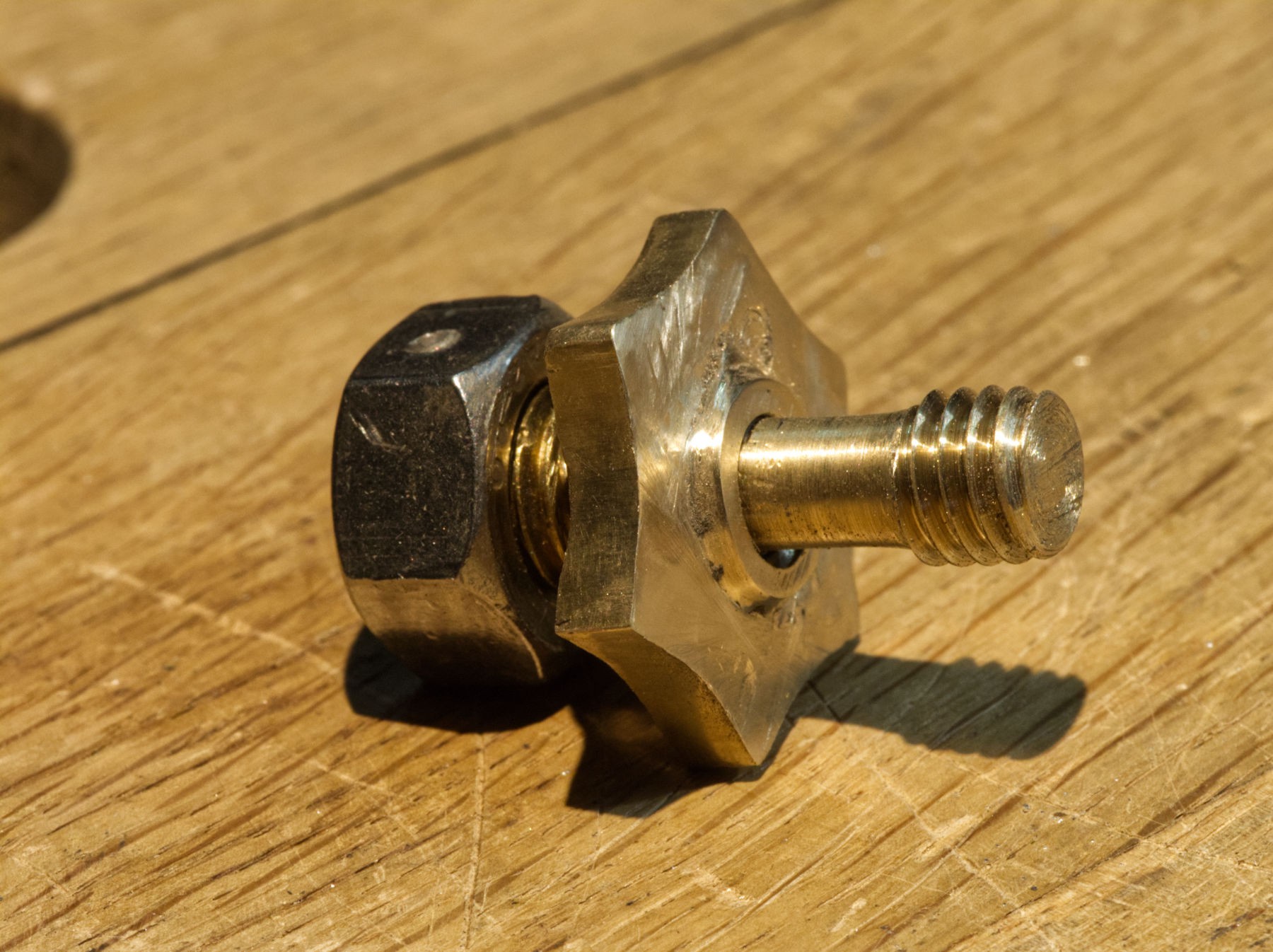 And that's it : a completely home made 3/8 " screw with its tightening nut.
The second one was faster to achieve and has a nice guilloché finish.