The next experiment will place the wheel onto two freely rotating dowels. Hypothesis: the wheel will remain in place on those dowels while rotating, and while being pulled by the kite.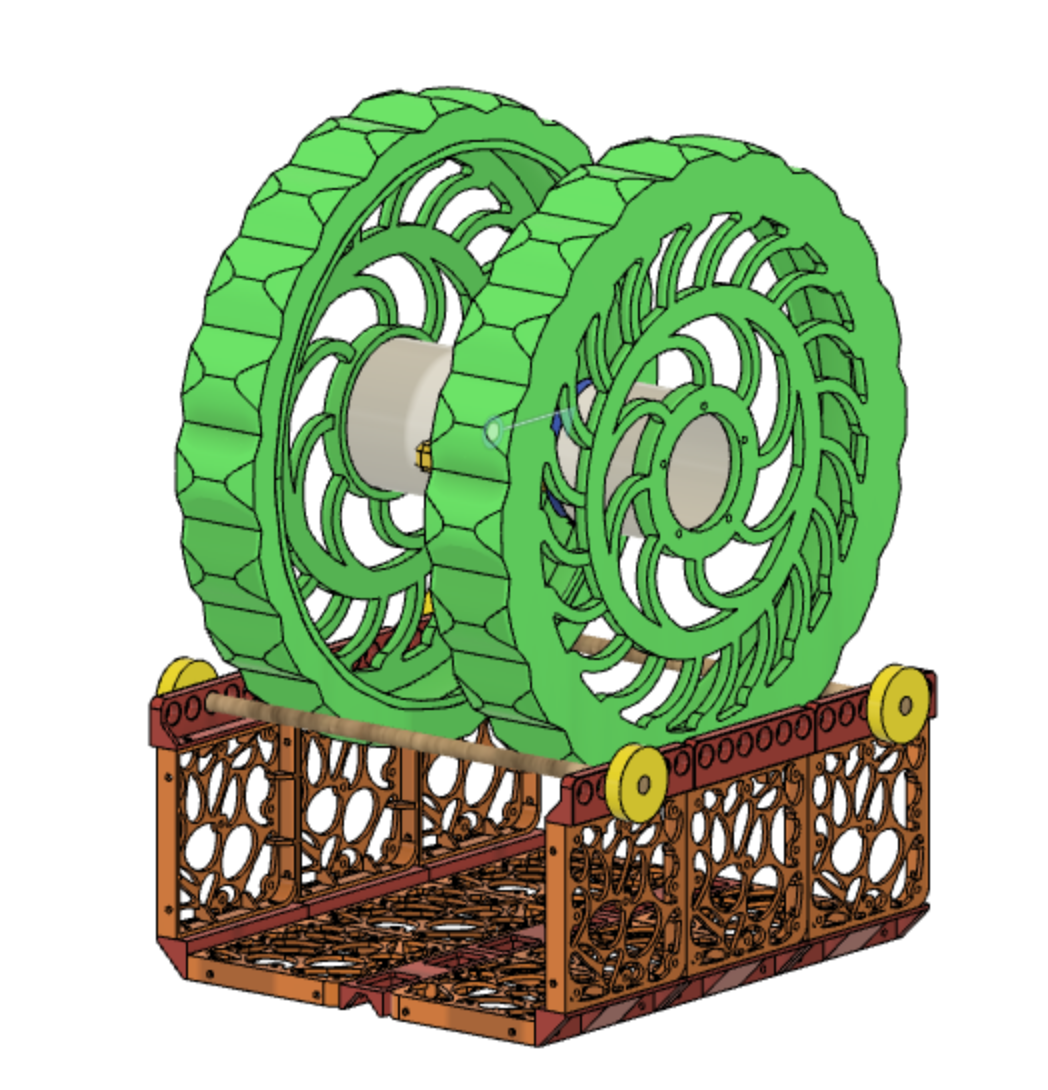 A simulation was conducted to double check the bodies rotate as expected. The smaller light-blue wheel below depicts a possible generator location.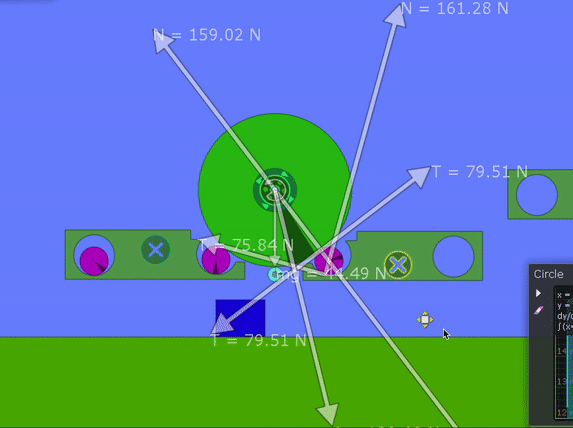 This experiment will address a few unknowns:
Spacing of the dowels to support wheel
Angle of the line that would cause the wheel to 'pop' off the dowels
Are the dowels able to freely rotate, or will they need ball bearings?
Does it require a lot of force to spin?
Are the indented grouser designs problematic?
The structural tile pieces are re-used from a different project (Bowie the robot).

The next step will be to 3D print the extra pieces, assemble, and test!