Built a coil to test the power generation using some 28 awg magnet wire.
 After marking out ~25mm section in the middle of  the 1/2" tubing I did 6 layers of 28 awg, gluing it every so often to ensure it didn't uncoil on me.
This came out to ~250-300 turns.
When testing with the magnets I was only able to generate ~.5 volts. I tried with both 5 magnets and 10 and it still roughly the same voltage output. I think I need to get more turns to get to a higher voltage. 
The issue is with the 28 awg wire I am only able to go 1 or 2 more layers before I use up all of the space available for the outside 1" tubing. So I need to try switching out to a smaller gauge.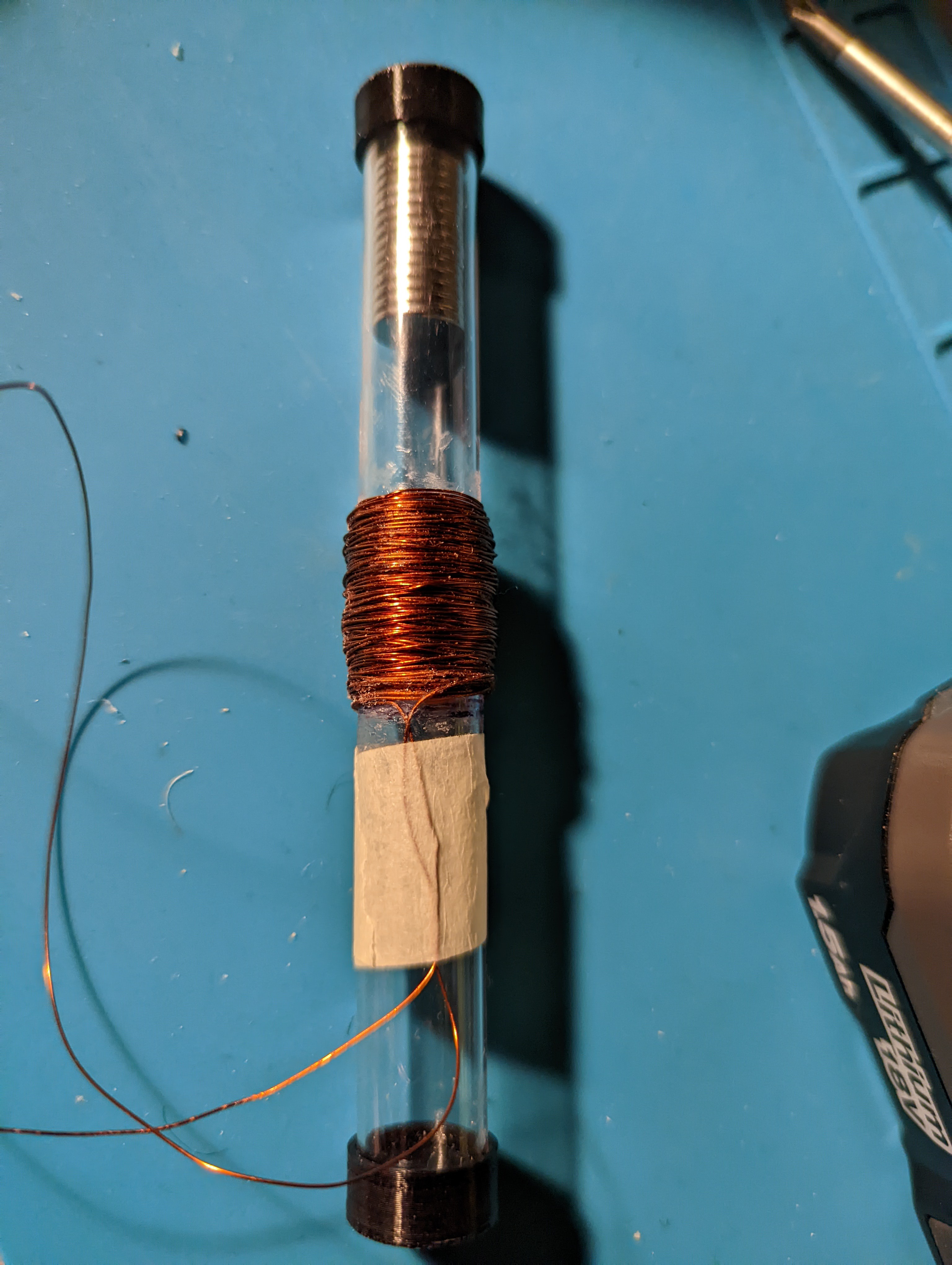 I went ahead and put in an order for some 32 awg which should give me close to 2x the turns in the same cross section. 
I will also redesign the drill holder and a couple coil edges to help make the process a little easier next time. A tighter and neater coil should generate a higher voltage.