The first controller had some issues which I addressed in this hardware revision.
The footprint of the logic level shifter (U5) was fixed.
Added an RGB status LED.
Added a reset button.
Added a mode button to select the Wi-Fi mode. 
Changed the right angle box header to a straight box header and changed the orientation 180 degrees.
Changed the board dimensions to allow for the extra components.
Changed the relay driver to a mos-fet + diode because of component scarcity.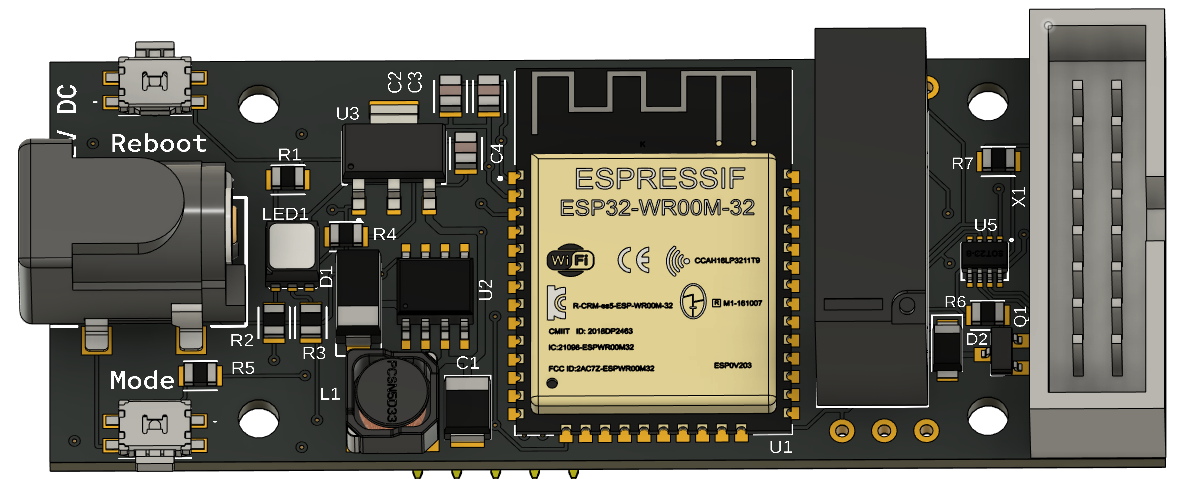 The Top-Con board was updated as well, this was done so all components can be mounted on the same side.