I started assembly of the board as soon as I had some free time: the next day after delivery. The necessary electronic parts are common and, anyhow,  I already had those from the breadboard prototype, which was dismantled to bits.
The finished assembled "Computer Terminal Board" (with wire connections for the subsequent testing) can be seen below: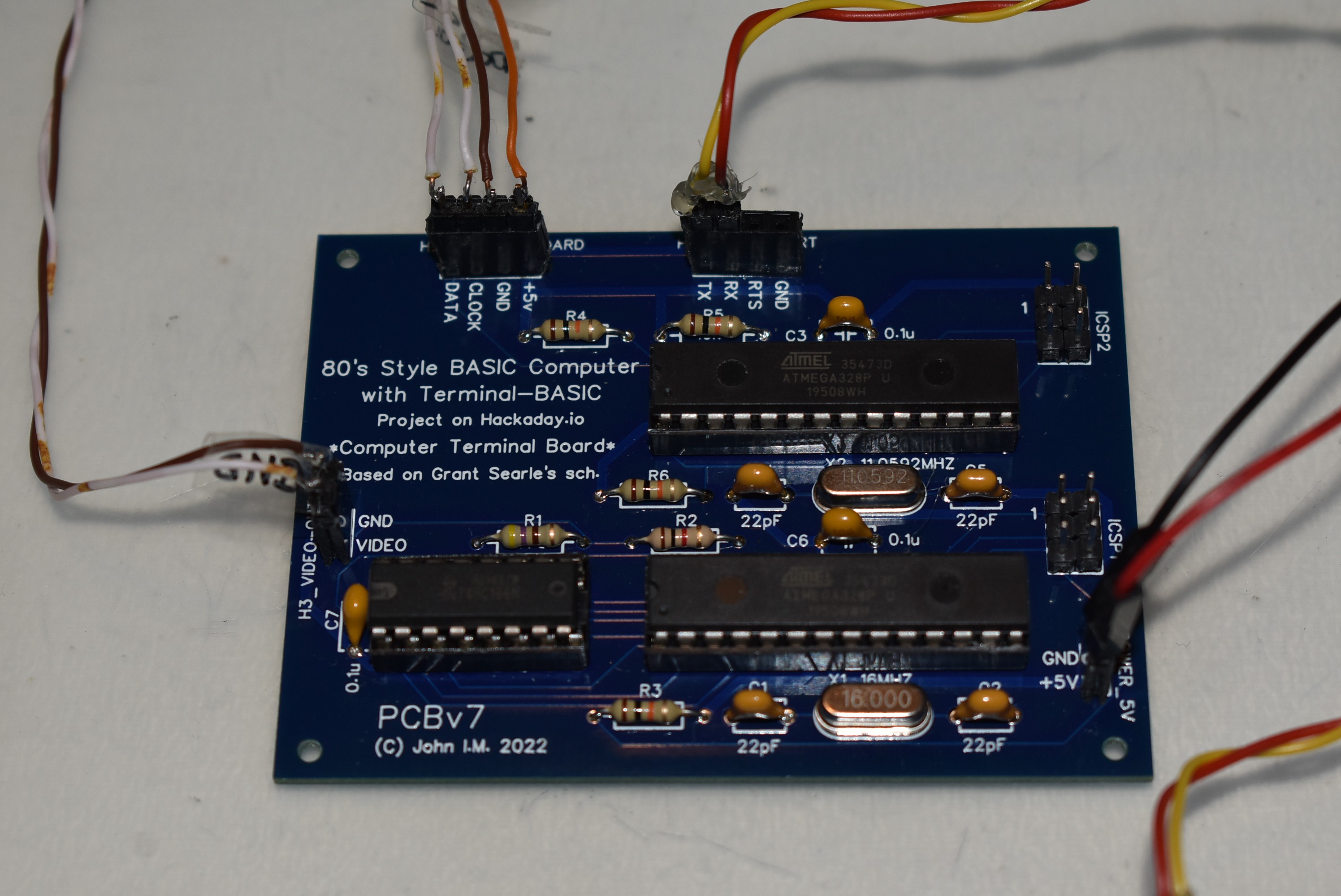 Some testing was done (on the kitchen table!), as soon as I put together the whole system; that involved connecting the Arduino MEGA2560 (in the middle) to the microSD card board (on the right) and to the Computer Terminal Board I had just assembled (on the left). The colored plugs, in the upper part of the photo are, from left to right: 1. PS/2 Keyboard (purple) 2. Video Out (yellow) 3. Power input 7.5V (black)...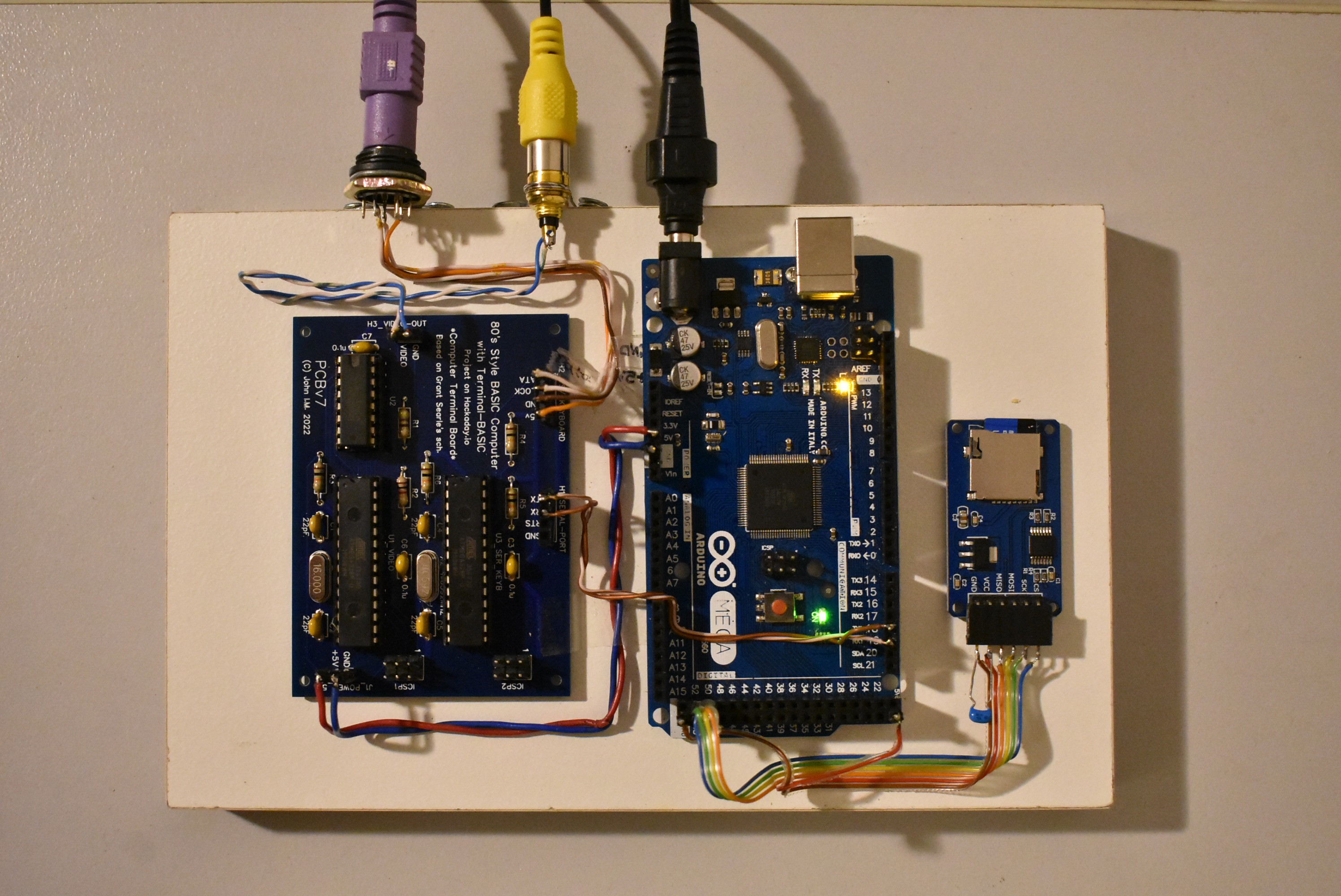 ... and there you have it:
The complete, working, "80's style BASIC Computer with Terminal-BASIC" !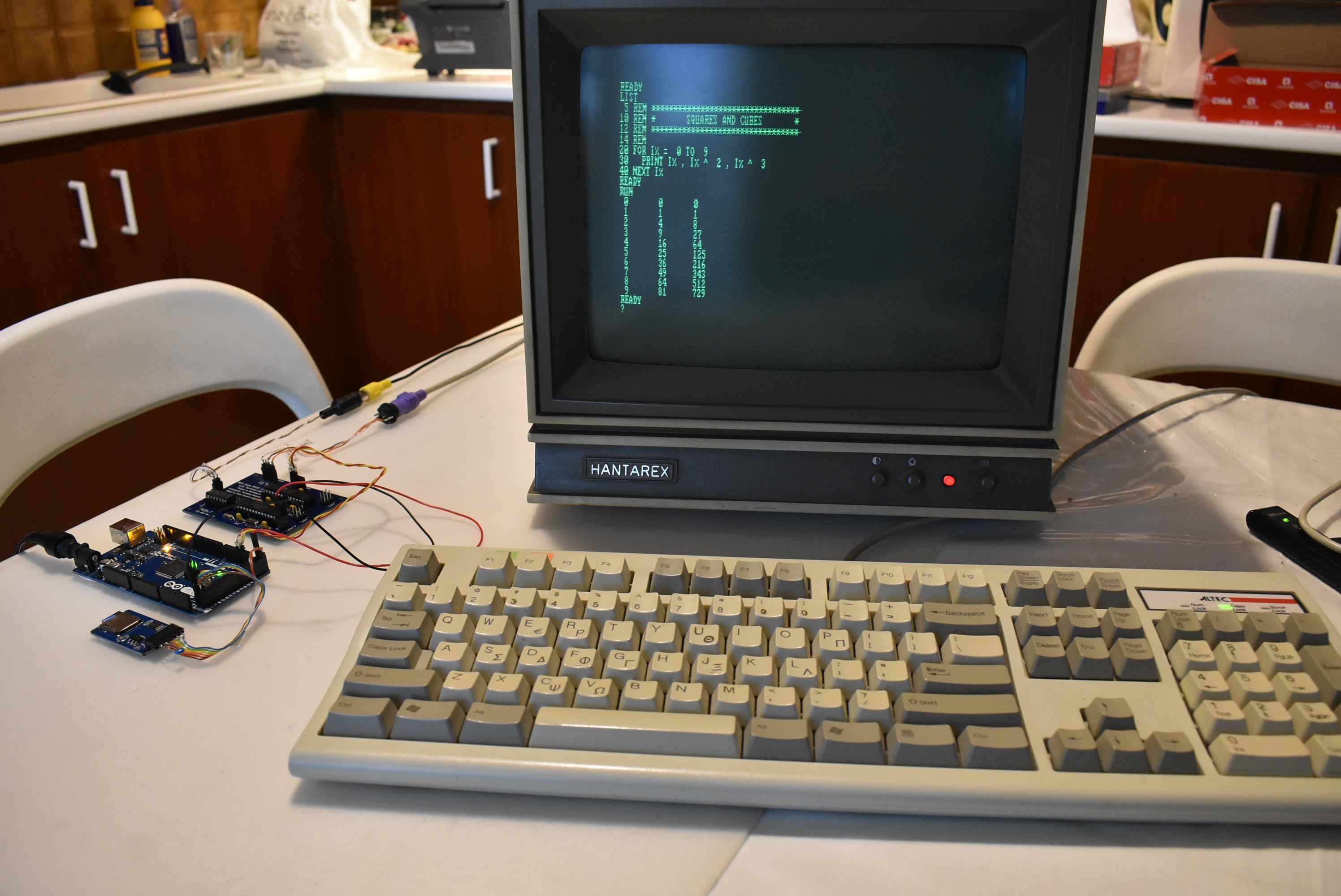 The computer monitor pictured here is a HANTAREX.
The assembled "Computer Terminal Board" worked nicely as you can see in the photo; the picture on the monitor screen looks crisp and solid.