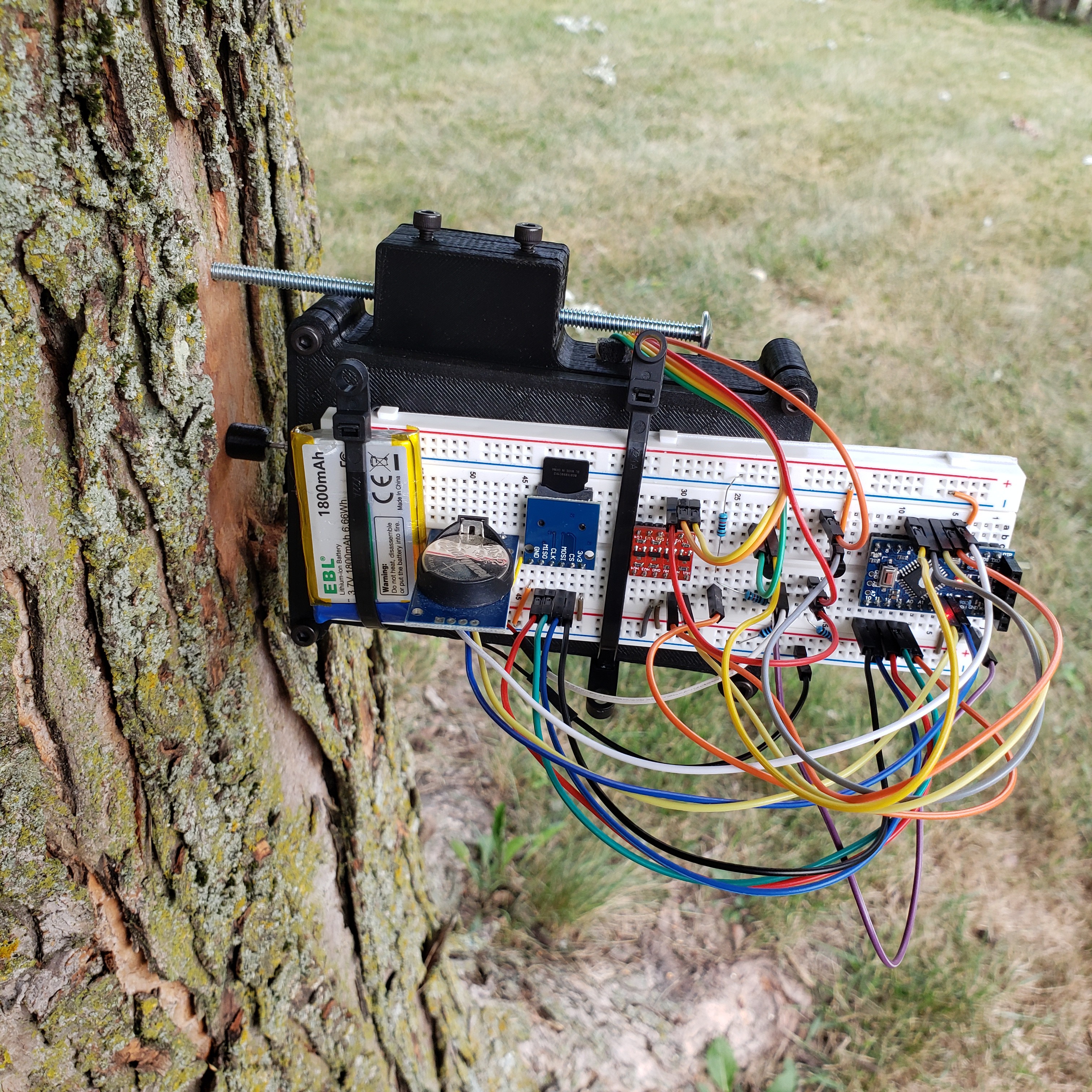 The first field test of the OpenDendrometer breadboard development unit went beautifully. It appears that the device hardware and software operated as intended over the ten hour period. 
The dendrometer displacement and battery voltage data collected during the test is plotted in the image below. The battery voltage behavior is as expected. More testing is required in order to make sense of the dendrometer displacement data.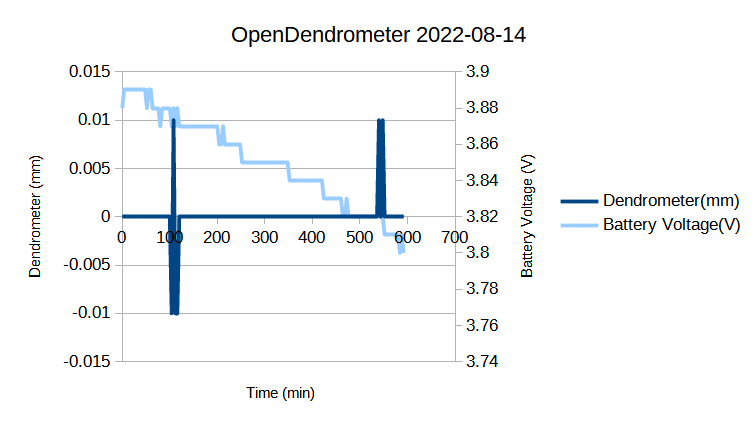 The dendrometer displacement data shows one 16 minute period of negative displacement around 100 minutes and one 12 minute period of positive displacement around 550 minutes. I expect to see cyclical swelling and contraction of the tree over the day due to water transport. It could be interpreted that the one drop and one rise was the expected cyclical behavior captured at very low resolution. Though I will want to see that behavior repeated across multiple days (at around the same times) before I will be confident in that interpretation. 
I have come up with several theories why the dendrometer may not have measured a displacement larger than 0.02mm during the test. 
the tree only swelled and contracted in the micrometer range (0.001mm) so went undetected by the device
the tree did not swell or contract at all either attributed to the species of tree or this tree in particular
weather influenced the water transport of the tree; was overcast all day with a <10 degF temperature swing during the test
I didn't install the screw far enough into the tree so the dendrometer plunger was not fixed relative to movement of the tree. 
the dendrometer plunger has too much spring force behind it and causes the 3D printed case to deflect  
the bark is very "curly" on this tree, maybe the dendrometer plunger is not mounted in the correct location to detect the movements of the tree
All are useful insights that will guide further testing. 
Very glad to have gotten this hardware out on a tree so early in the development process. I would not say the unit it looks pretty but recording actual data is most important at this stage.