So today I received a few flip dot modules.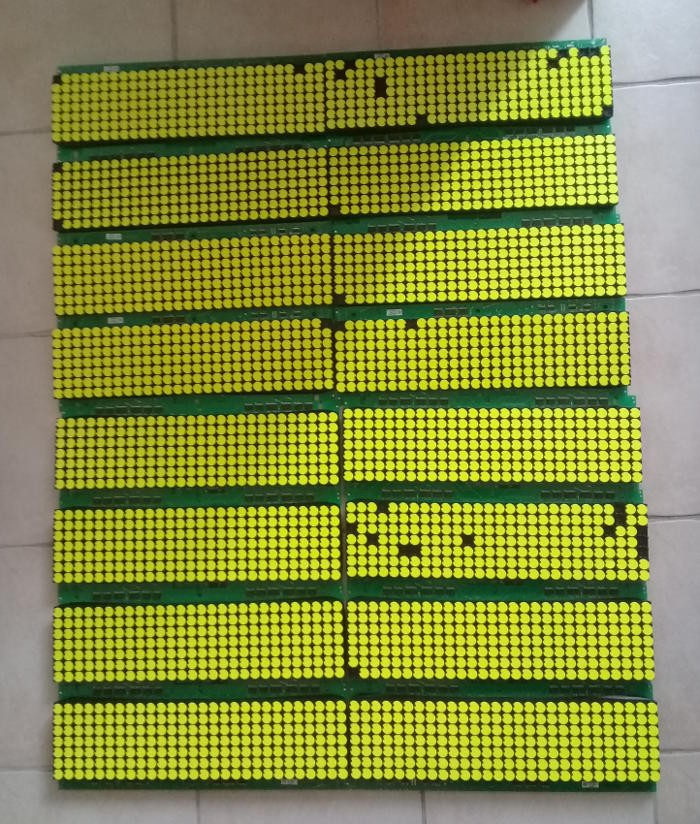 These are 28 dots by 7 from Hanover (UK). The connector is quite unusual but the signals are easy to drive, the row and column drivers are integrated. They are described in some pages such as :
https://damow.net/fun-with-flip-dot-displays/
https://mcuoneclipse.com/2021/06/01/flip-dot-clock-using-used-bus-parts/
The shipping has damaged some dots but they are not hard to fix (actually, they are now all fixed). I have some projects for these modules but I'm not the only one to use them :-)
The connector is quite unusual but can still be found : https://uk.farnell.com/lumberg/mica14/socket-free-idt-14way/dp/808842
.
Dedication : Thanks to Denis, Stéphane, Andrew and Sam !
______
Update : Sam got a few modules as well :

It's a good start ;-)