In the image below I show you the electrical diagram of the device in its first version.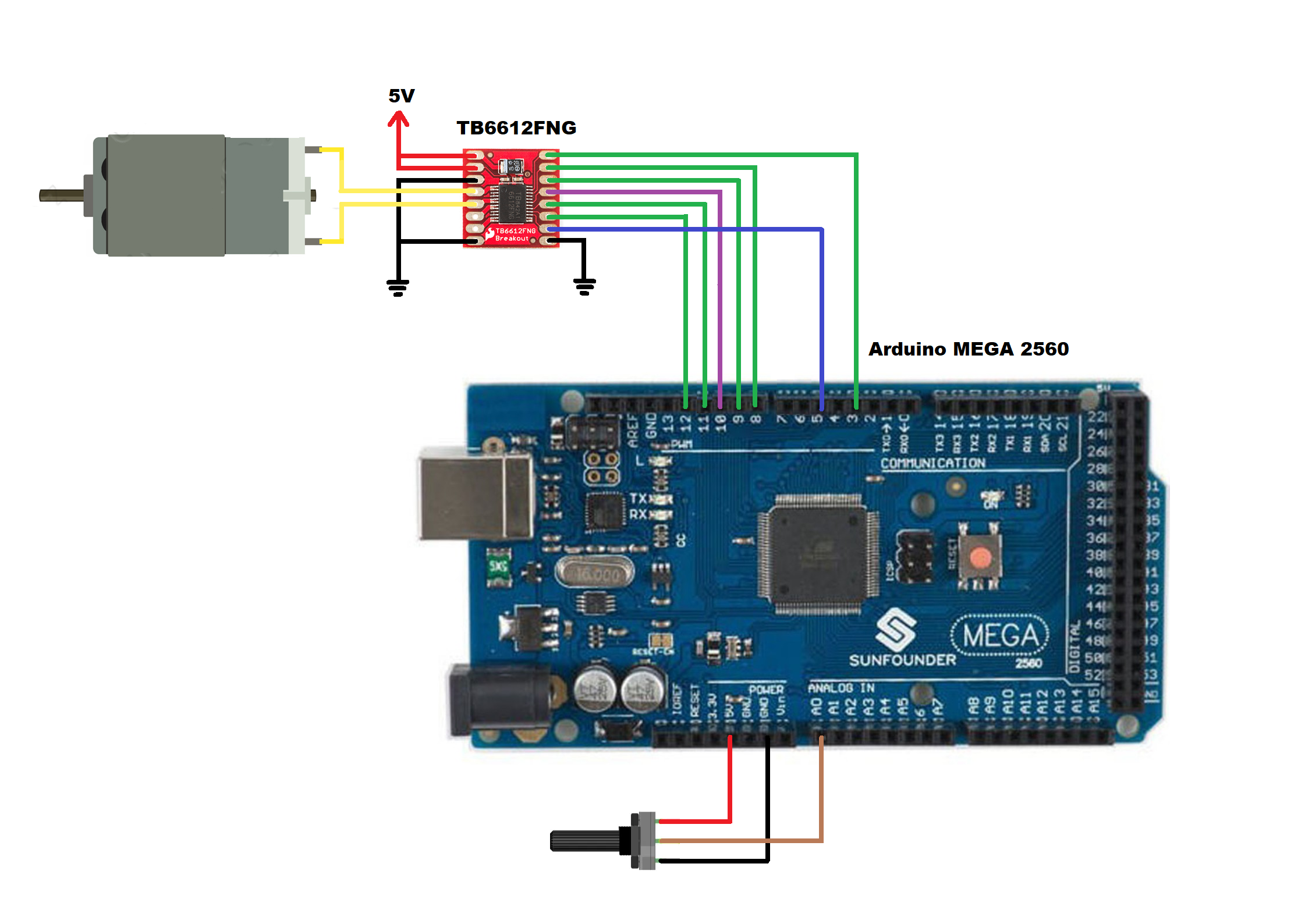 How does it work?
By means of the 10k potentiometer, we can regulate the turning speed of the 5 volt DC motor;
We can increase or decrease the duty cycle of the PWM signal, and therefore the speed of the motor.
As I explained in my project description, I have reused an old printer and some of its components to create this device. I have also recycled an old cd-player and added it to place the pottery dough and its molds on top. Next I show you what this device looks like.