Today we wired up a total of 5 arcade button boards with 30mm buttons, and extended the code to support it as total of 20 midi buttons.  The new code is in code_QTMidi_5x4.py in the github archive.
Here's my blond assistant checking over the connections of the full 20 button setup.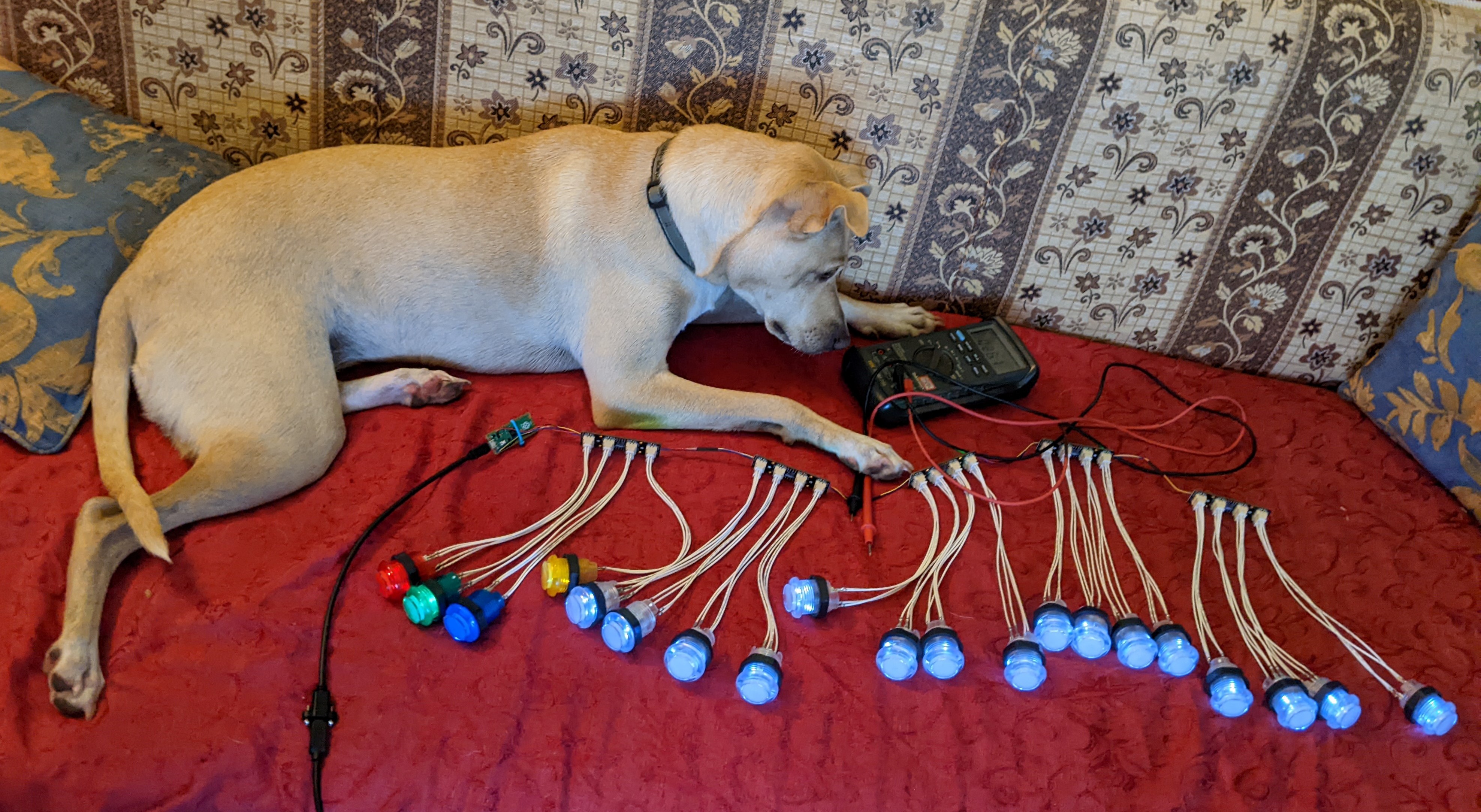 Next up will be making one set of 4 buttons be built in bank switchers. Pressing one of these will switch to a different button-to-note mapping.

Then we got the weekend  to build the housing and hook it up to Resolume so it selects 64 video clips.