I have been designing several PCBs for the Baffa-2 Homebrew Microcomputer project and I have received great support from PCBWay to continue advancing these projects with 8-bit computer compatible modules.
In March, I had thought about taking a break from the project and that's when I was offered PCBWay support for my project. I couldn't even imagine the possibility of getting such support, even knowing that PCBWay sponsors and supports many projects in the Retro community. The Baffa-2 was still a small project and this support made it possible to speed up the production of several boards that I had already designed but that I could not imagine when I would be able to test them.
A few days ago, I received the latest set of PCBs under PCBWay's sponsorship. They helped me to finalize what I had designed for the Baffa-6502/Baffatari - Apple-1 compatible computer that is capable of running Atari 2600 games. I am very happy to be able to present this project results and I would not have been able to finish it without the sponsorship of PCBWay.
Thanks PCBWay for your support https://www.pcbway.com/
PCBs in the box... what are they?
The production and delivery of the boards was very fast.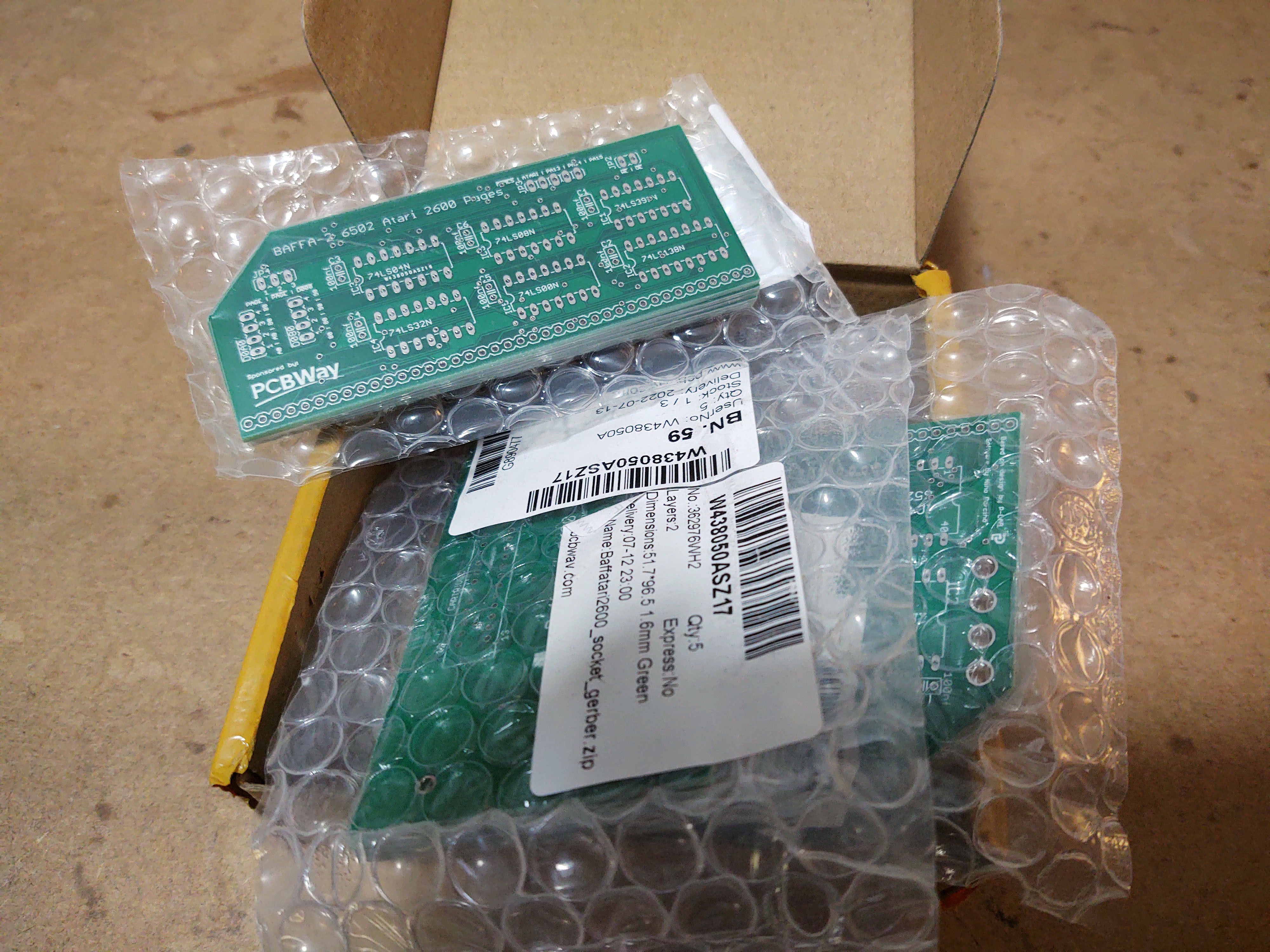 This set completes the Baffatari 2600 project :) - Baffatari Address Pages, Baffatari Cartridge Socket and SDCard Interface (adaptation of P-LAB's "APPLE-1 microSD STORAGE CARD" https://p-l4b.github.io/sdcard/)