The discussion in the previous log showed that I'll never get less than 2-3 mA from an LM317, as that is the minimum current it can provide while still regulating. (Discussion here: https://hackaday.io/project/18624-muffsy-constant-current-led-tester/log/49640-testing-my-leds#discussion-list)
I looked for a way to make sure there was a current draw, while still allowing me to adjust the current to the "LUT" (LED Under Test), and found this: http://electronics.stackexchange.com/questions/211249/lm317-µa-constant-current-source-possibility
An LED from LM317's power output to ground acts as a load and draws current from the voltage regulator. Some 4 mA would be sufficient.
Here's the updated schematic: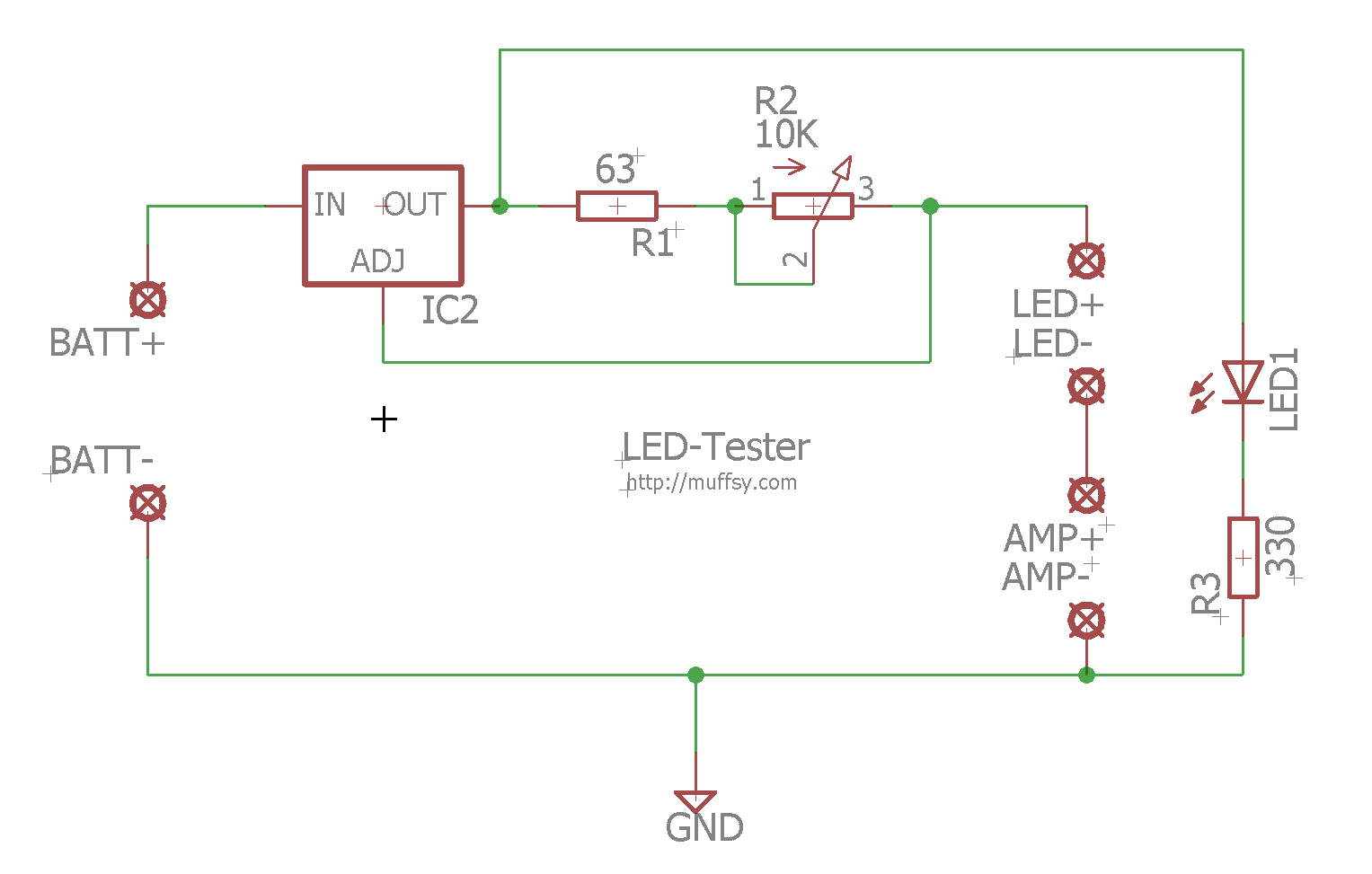 Here's a PCB with the new circuit, the Eagle files have been replaced with this version: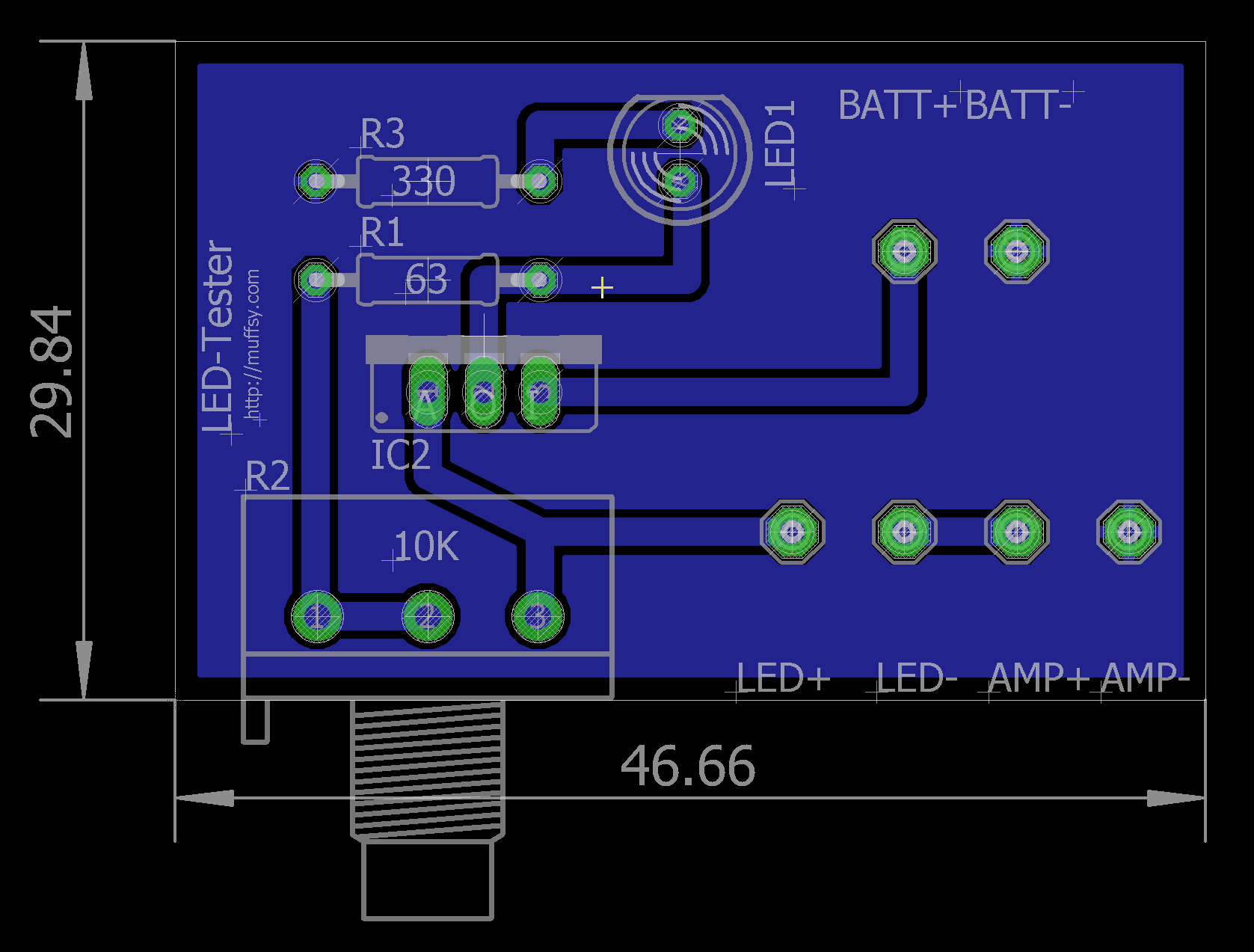 The pictures didn't come out particularly well, as the highest brightness gave a lot of glare and the lowest brightness seems brighter than it really is.
Lowest brightness (it's barely visible in real life):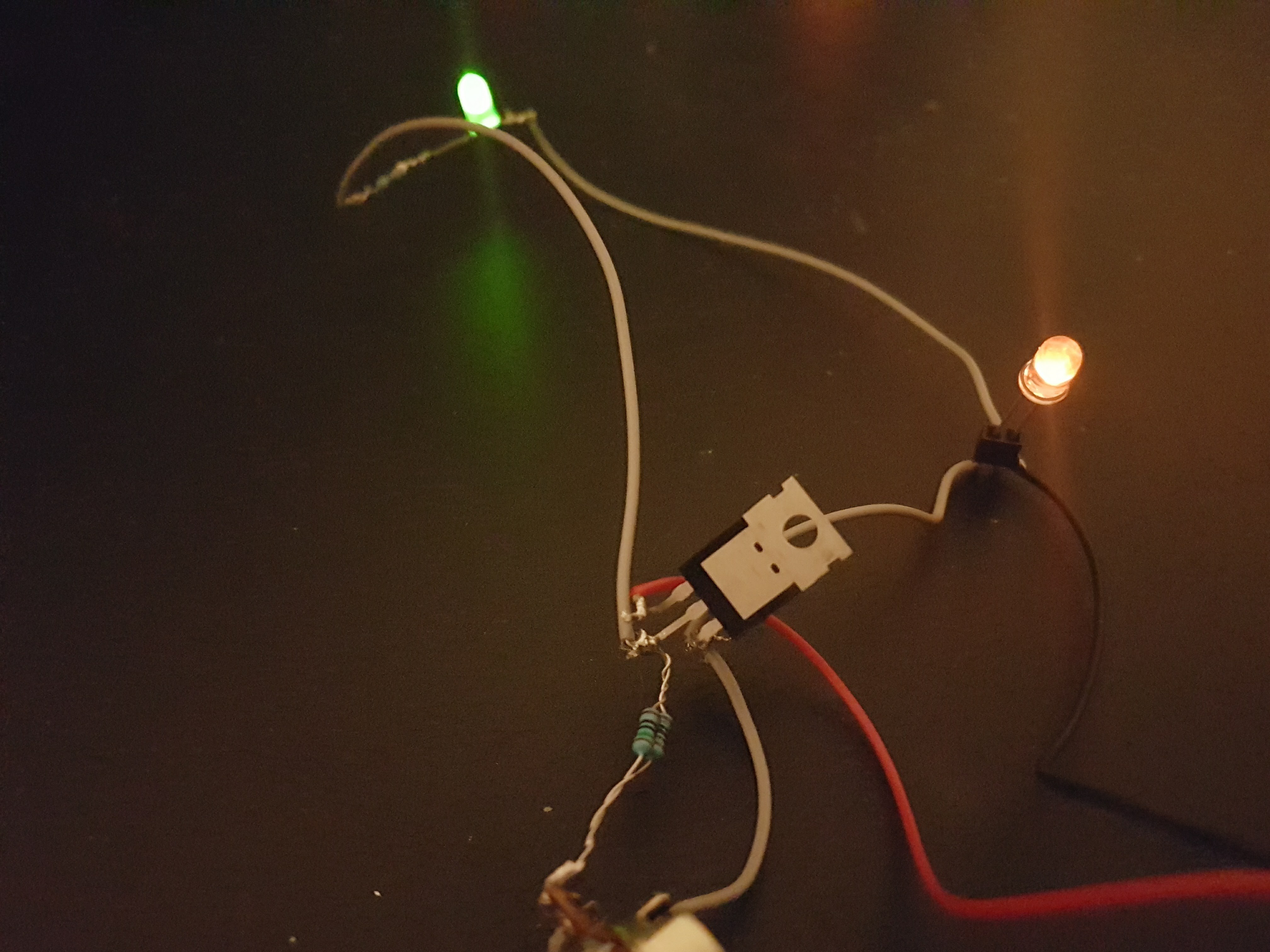 Highest brightness (pretty darn bright):