Now part that turns this from high-energy flashlight into an SEM; the scanning coils. Once the beam has been through the condensing coils, it passes through the scanning coils. These are saddle shaped coils that guide the beam from in a rectangular raster pattern across the the sample stage.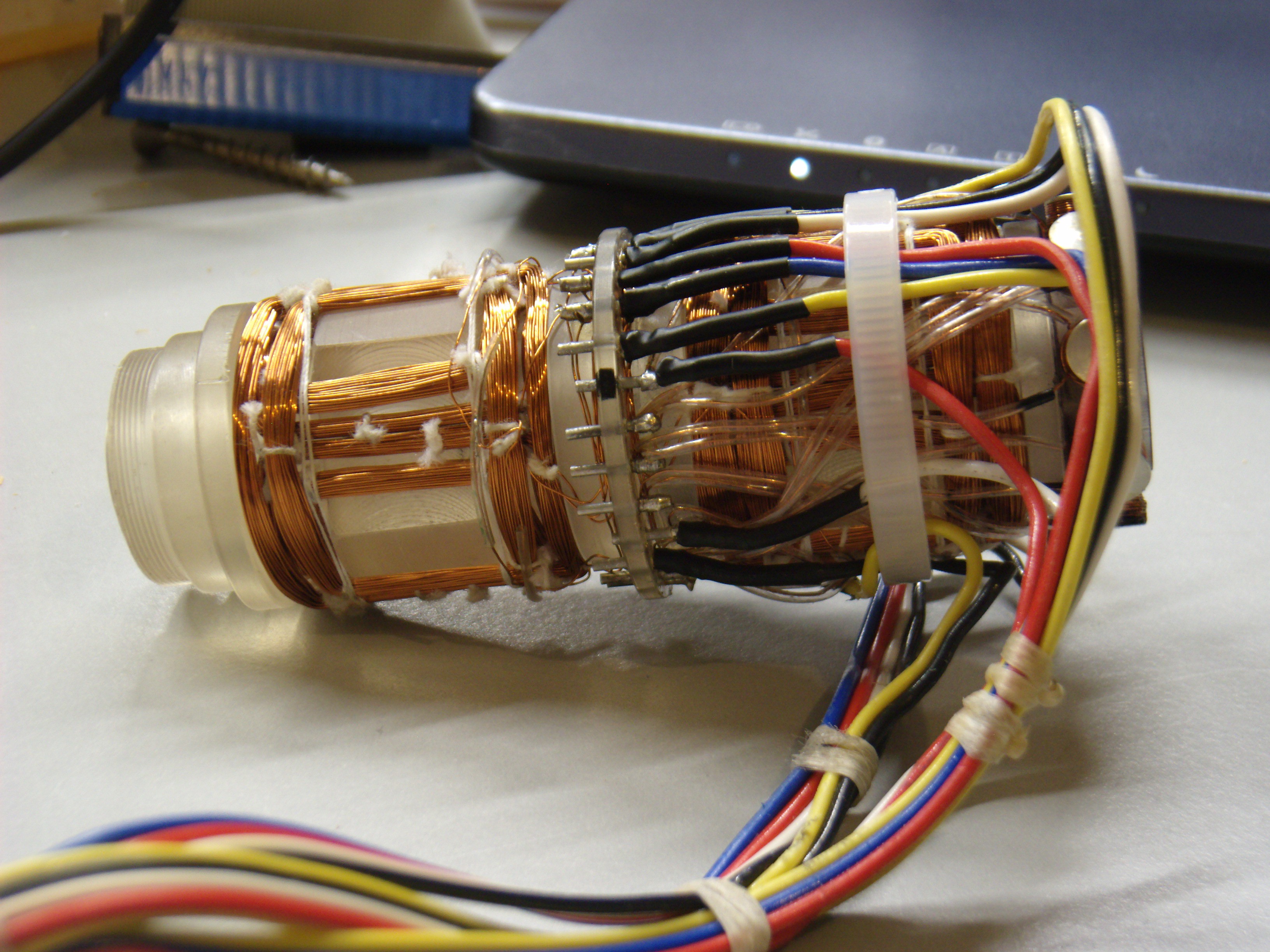 You'd think there'd be only two coils; one for X and one for Y, but I'm not so lucky. On this particular unit, there's eight scanning coils. The designers must have hated the assemblers, because of all the small heatshrunk connections and tied up with wax string. Whole lot of nope; probably would have destroyed it moving bundles out of the way to see underneath. It's hard to see in the picture below, but with the help of a long strand of hair I stole from another member, a drill bit and webcam, it was a simple matter to just brute force it.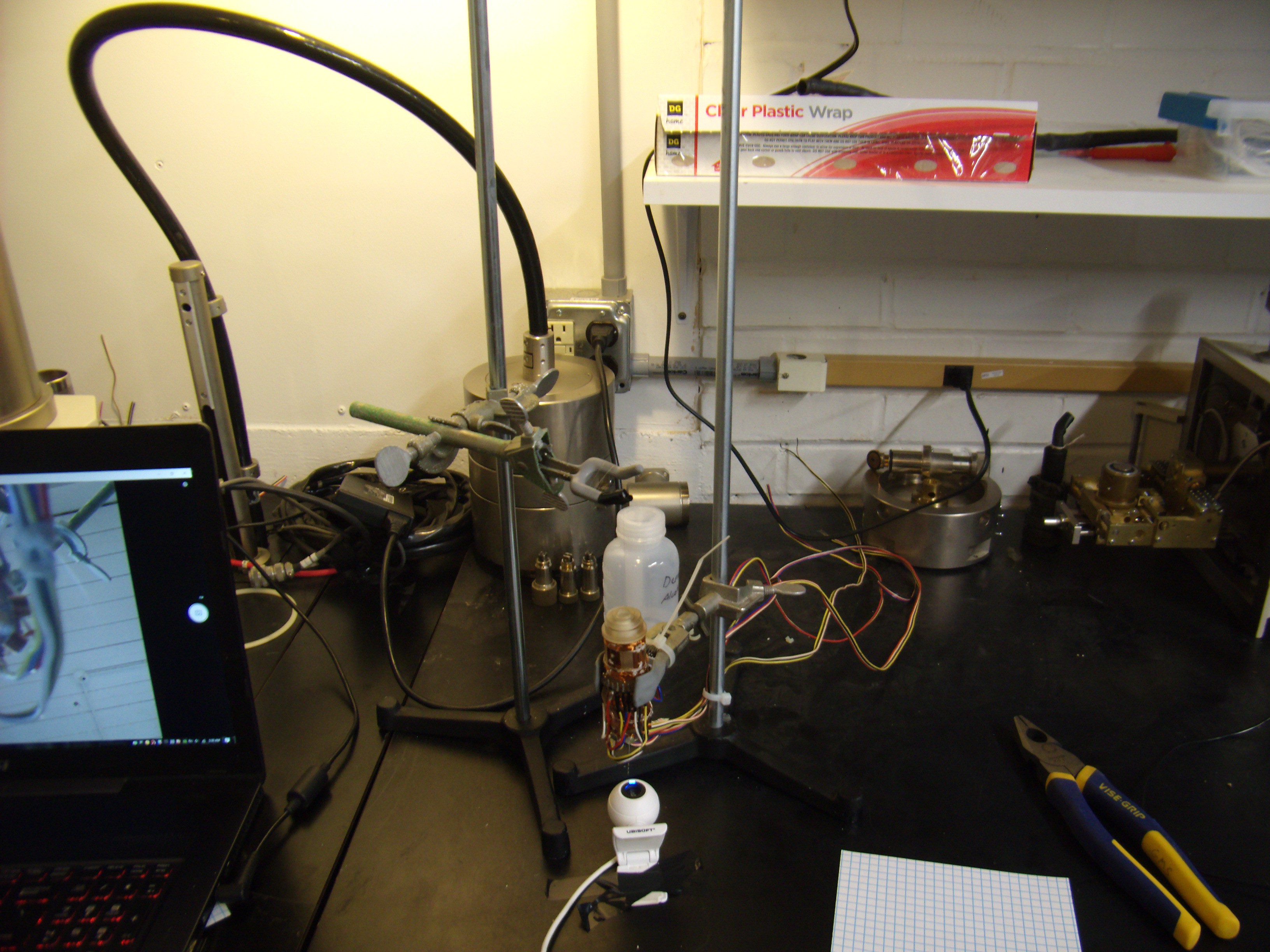 Voila! Drill bit electron beam!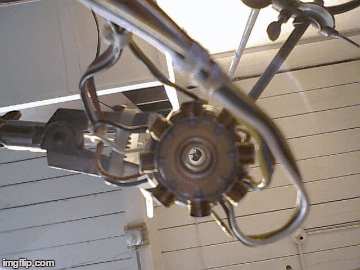 It is exceptionally difficult to create a magnetic system with an acceptable beam without some form of correction. Those eight small coils at the bottom actually have nothing to do with the scanning; they are the stigmator. It serves to correct the misshapen beam, which is pretty much unavoidable. They stretch and squash the beam to help to get as close to a circle-shaped spot to trace across the sample.
In the first photo above, there are actually two sets of scanning coils, one upper and one lower. I really don't have a clear reason why they are separated like this. My gut tells me that it's to reduce the inductance and allow for a faster scan speed, or since it had a fully analog scan system, maybe it had something to do to with helping correct for distortion that couldn't be easily done otherwise, but I don't really know for sure. Are there any SEM engineers out there that can shed some light on this?