The screen obtainable determines the dimensions of the watch. I want to have a screen larger than 2 inches, but it seems that any solution that exceeds 65mm in any axis would become bulky for my 50x42mm arm. The main requirement is low power consumption for an always-on-display and >=30Hz (ideally >= 60) refresh . 
I actually started thinking about this project again because I found this screen on AliExpress:
It's in the description that I found out about Memory LCD.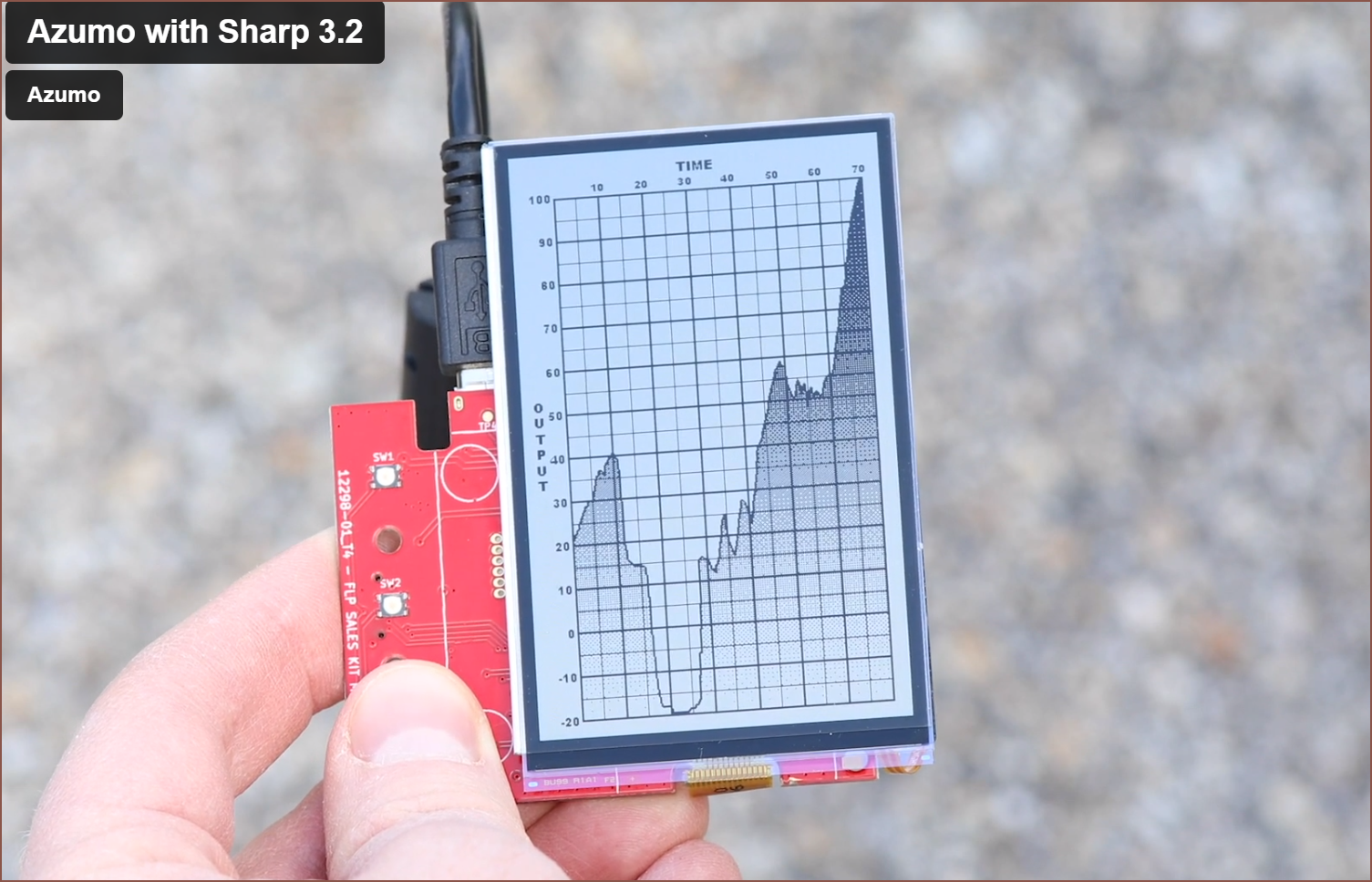 Moving on, this is the OLED I eventually found: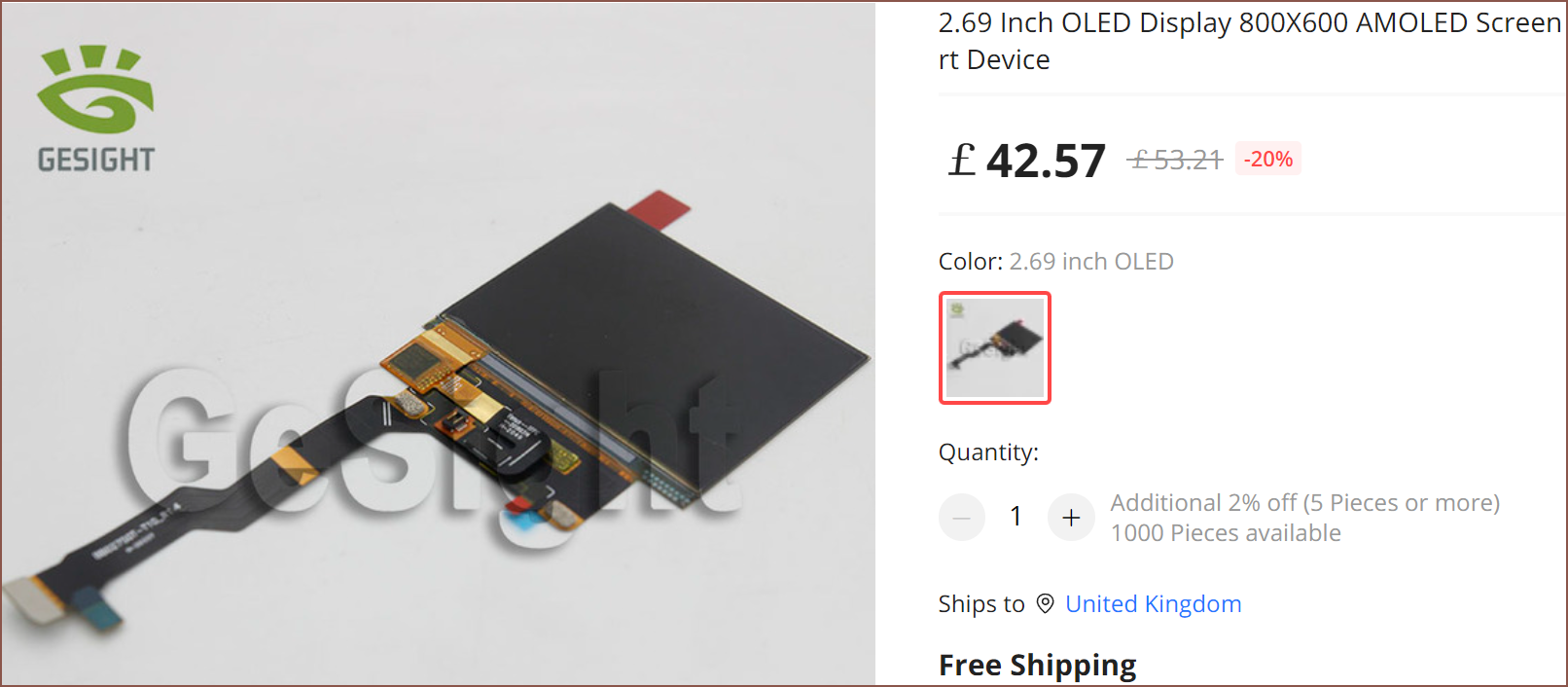 Like the first OLED, it's a MIPI device. That makes it questionable if I can drive the display since it seems MIPI documentation is a guarded secret or something. The screen should be around 54.7x41mm, so it's still a tad on the small side.
Back to the reflective LCD, I found some more data on an Alibaba listing.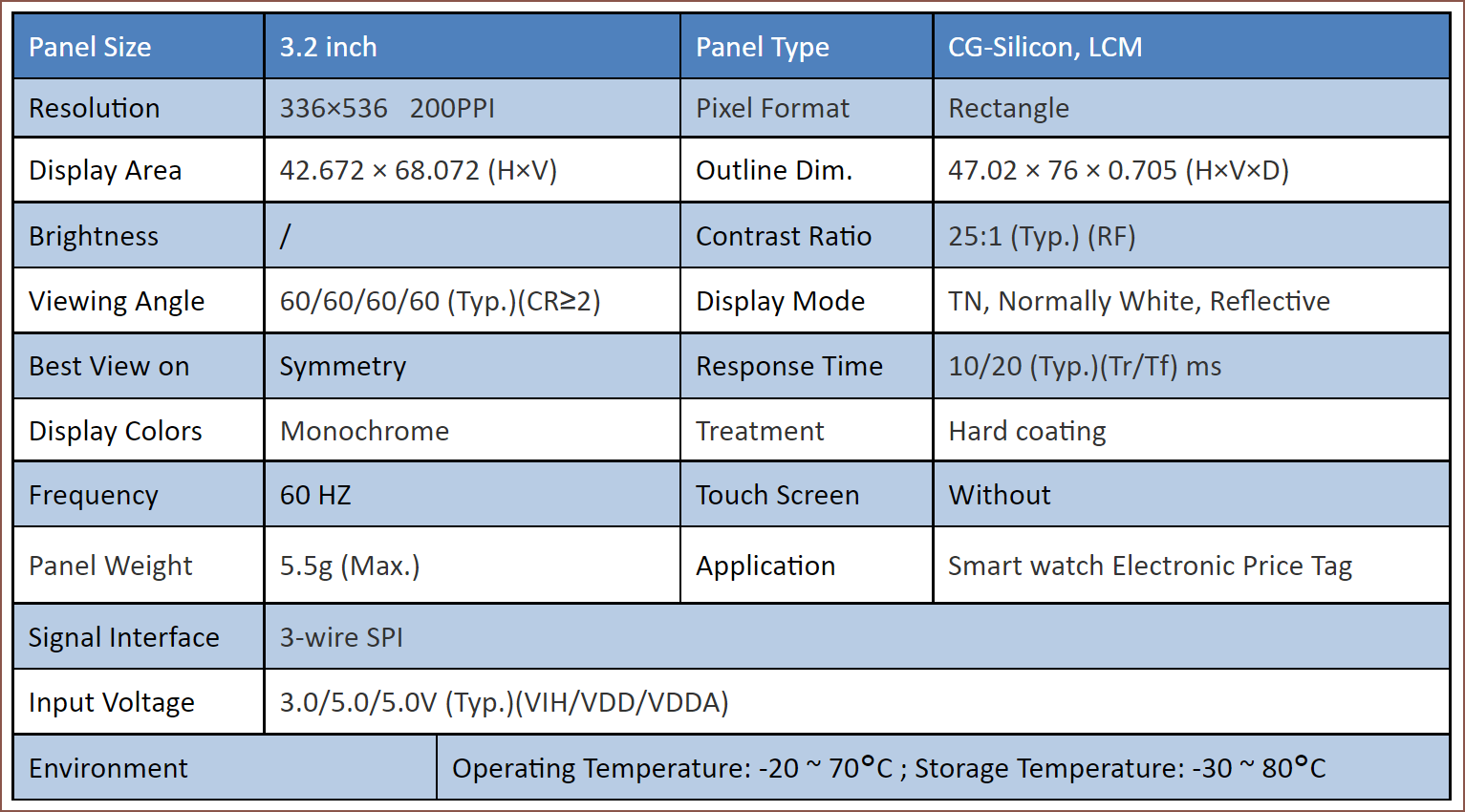 A 80mm long watch (76 + 2mm bezels) might be a bit of a stretch, but everything else sounds pretty good if I can actually buy it. It doesn't look like there's much availability on the internet.