So I finally got a working game in 1024 bytes, and this will be my final entry into the competition.
The following features are somewhat working
All functionality implemented in software on an Attiny 2313, only supported by passive components.
VGA 640 by 480 display in RGB colours, actual resolution is a lot less, but video signals are in line with the VGA specifications.
VGA colours and pixel offsets are updated on the fly line pr line while the video signal is generated. At 20MHz clock and cycles pr pixel.
Control by a "Nintendo style" hand controller, left right and fire.
All graphic objects are implemented as "tile objects" but the VGA driver implemented in assembly software handles pixel offsets to allow for smooth movement and accurate placement of the tiles
Score updated when destroying aliens.
Tiles are alternated between frames to mimic the original.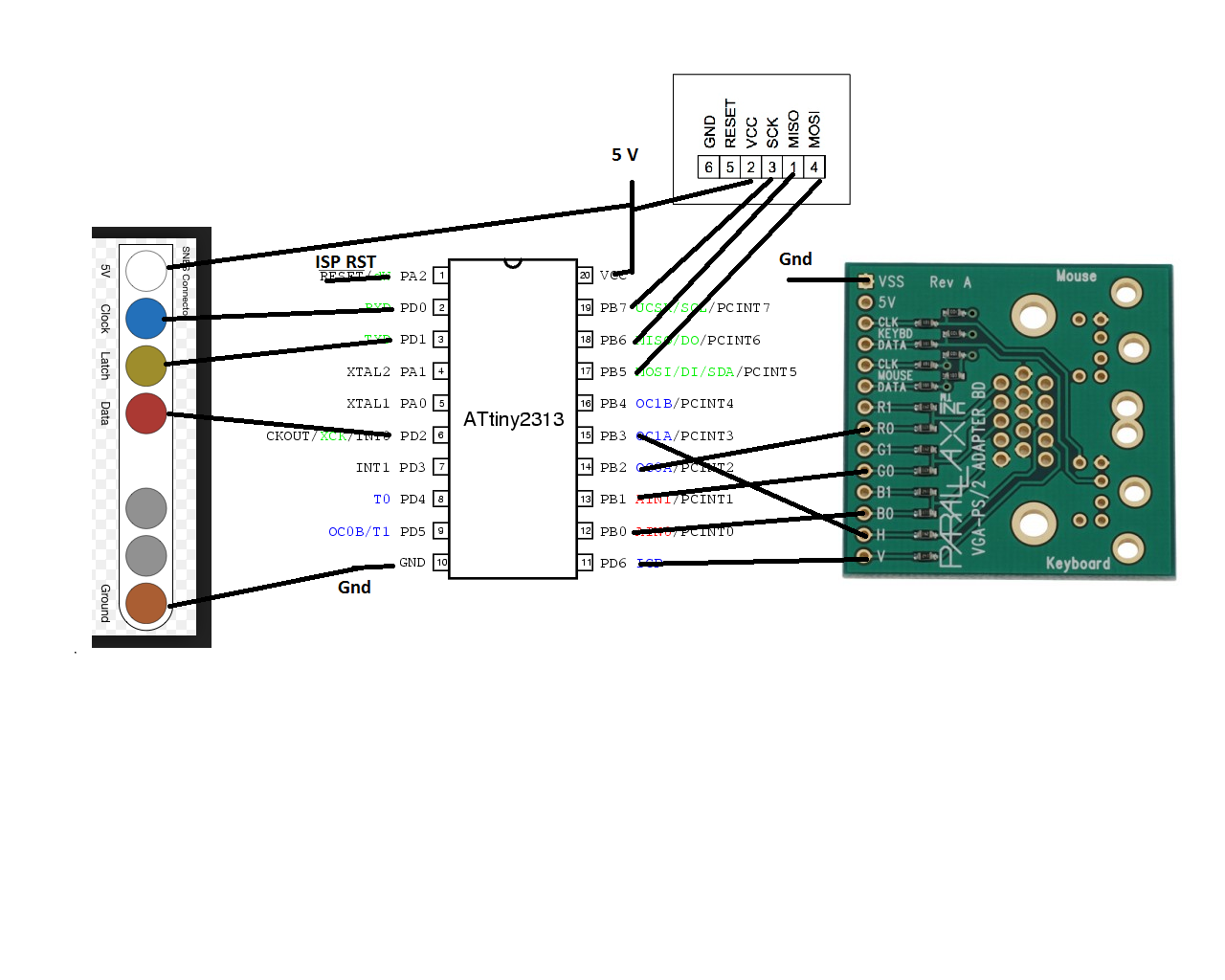 This is what happens when you do the system drawing on a cellphone without the proper software at 4 o'clock at night just before a deadline.