Again, wanting to get something to show from this project. I assembled the painted pieces.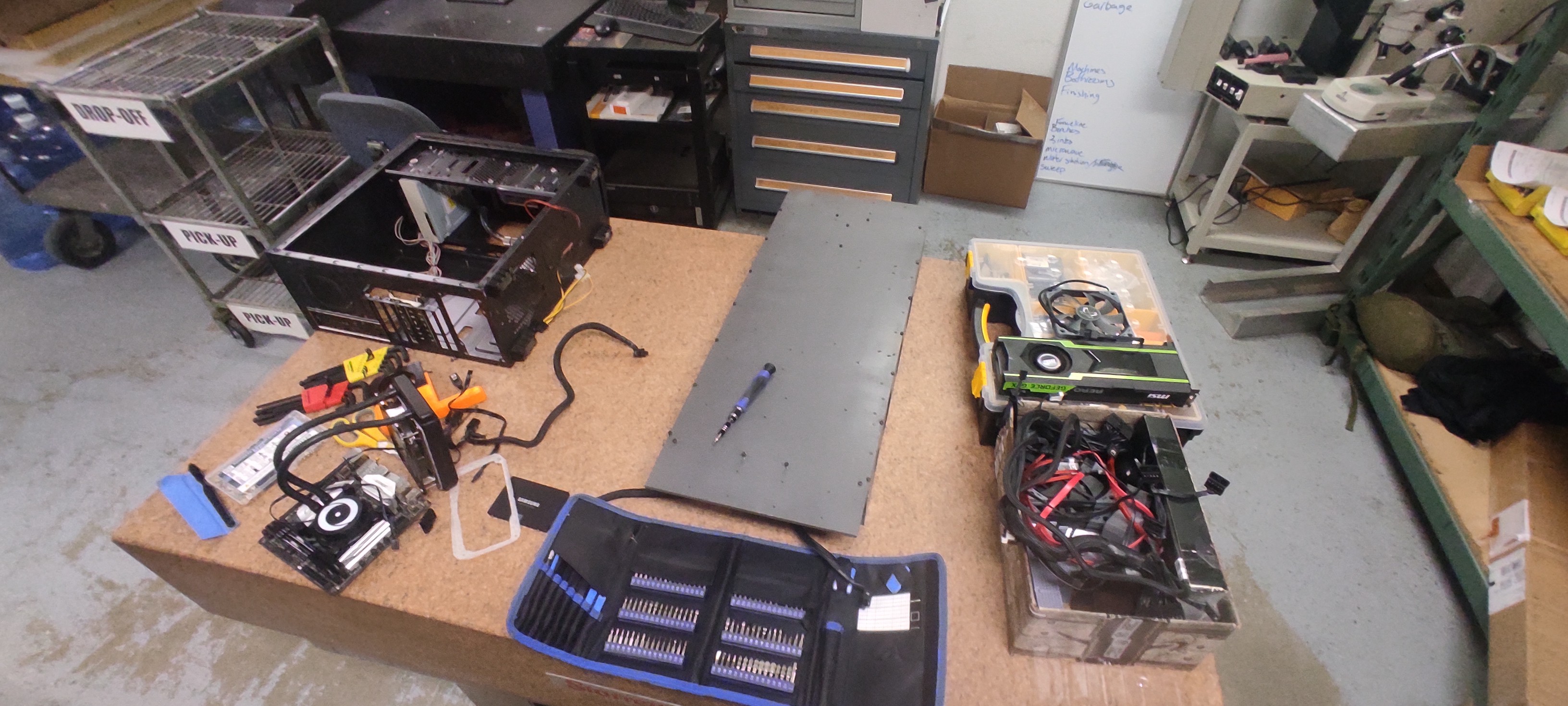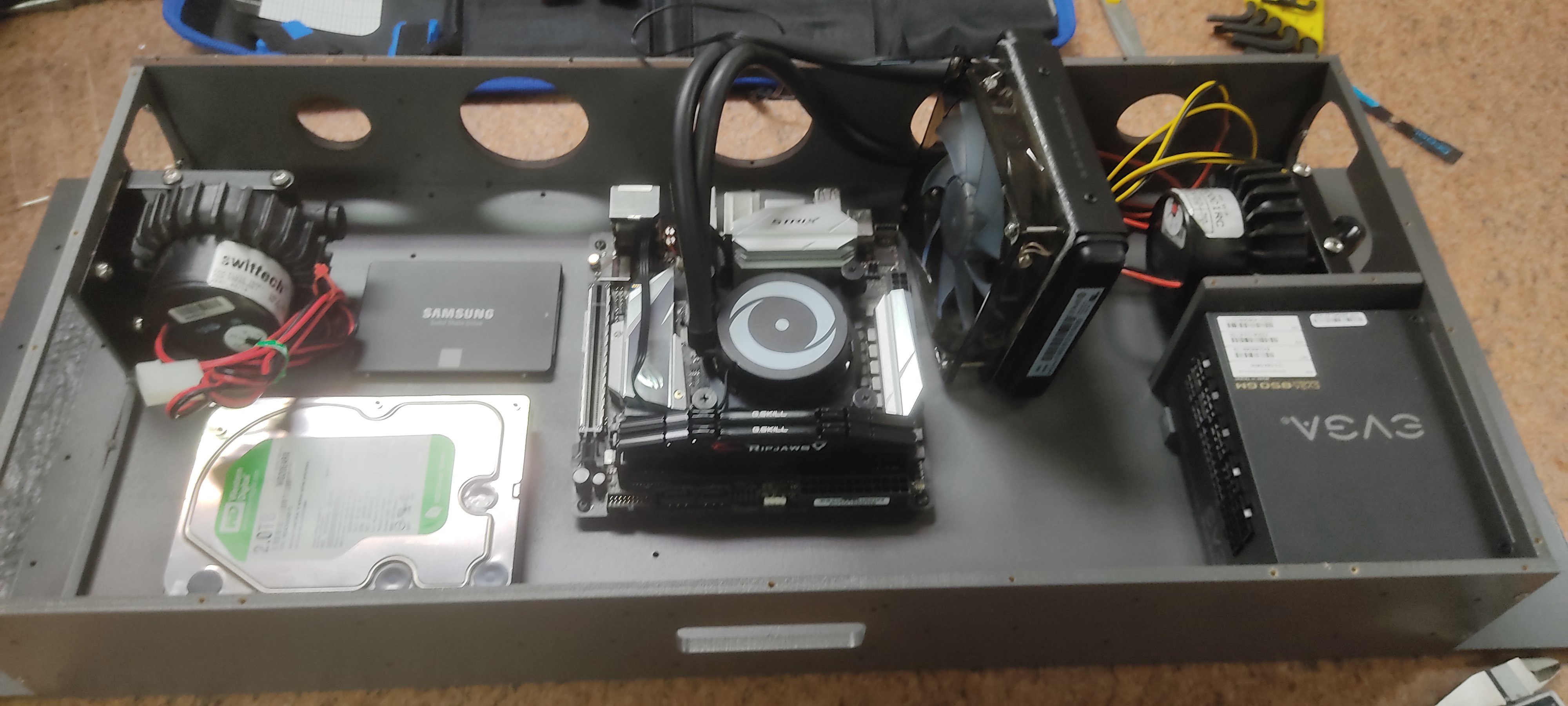 Problems were found pretty much immediately. I neglected to acquire a new mobo watercooler and am reluctant to tear apart the existing AIO cooler. Luckily I found a spot for it, but it isn't connected to the planned loop.
And then the graphics card as well, I didn't have the new thermal pads on hand so the waterblock was postponed. (It's all air-cooled now but changes planned for next revision)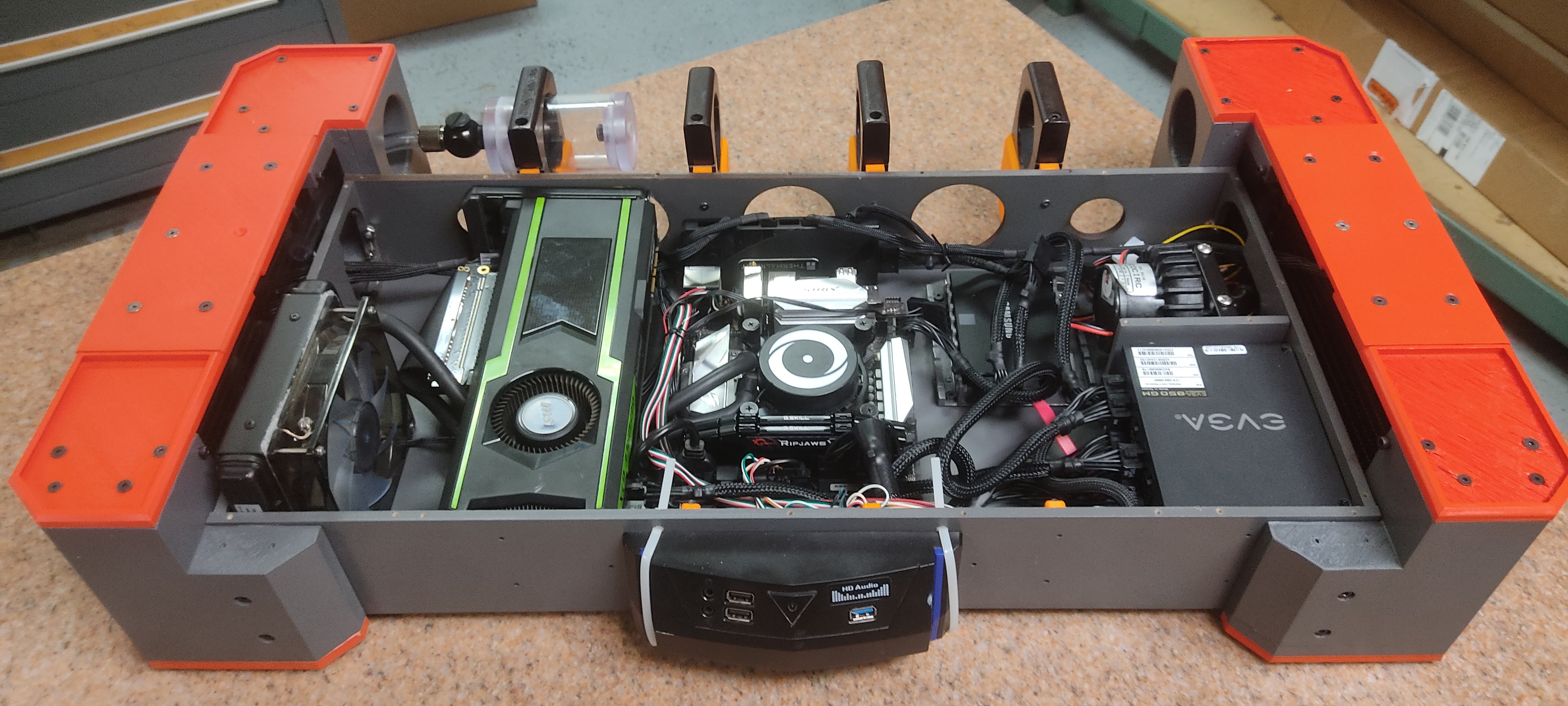 As a last minute attachment, I hacked the front panel off my old case with a band saw and elegantly mounted it onto the new chassis.