After finishing with the electronics, and getting everything calibrated, I started having flow issues on the extruder. 
The Hexagon hot end I have is a 3.0 mm filament unit with a 3.0 mm OD and 1.75mm ID PTFE Tube stuffed down the barrel to convert it to 1.75 mm so I can use all the filament the cool kids do. Just being honest, 3.0mm filament doesn't get the love, or flash sales, that 1.75 does. My extruder has seen a lot of filament over the years, I might as well replace it.
The folks at 3d Printers, Toolheads and Parts for Lulzbot, Filament, Repairs and More!! - IT-Works 3D (itworks3d.com) sell just the bits I need. I have two extruder sets so I purchased the same Hexagon hot ends I have, but in 1.75mm inner diameter, as well as 0.5 mm and 0.3 mm nozzles. I went with the Micro Swiss plated nozzles for extended wear protection.
While it didn't say, the hot ends came preloaded with 0.3 mm brass nozzles. Using my heat gun to heat the tool head to 400 degrees, and a little more torque then I would have expected, I got the supplied nozzle off, and the Micro Swiss ones installed. I moved the heater and temperature sensor from the old hardware to the new hardware and everything worked like a champ.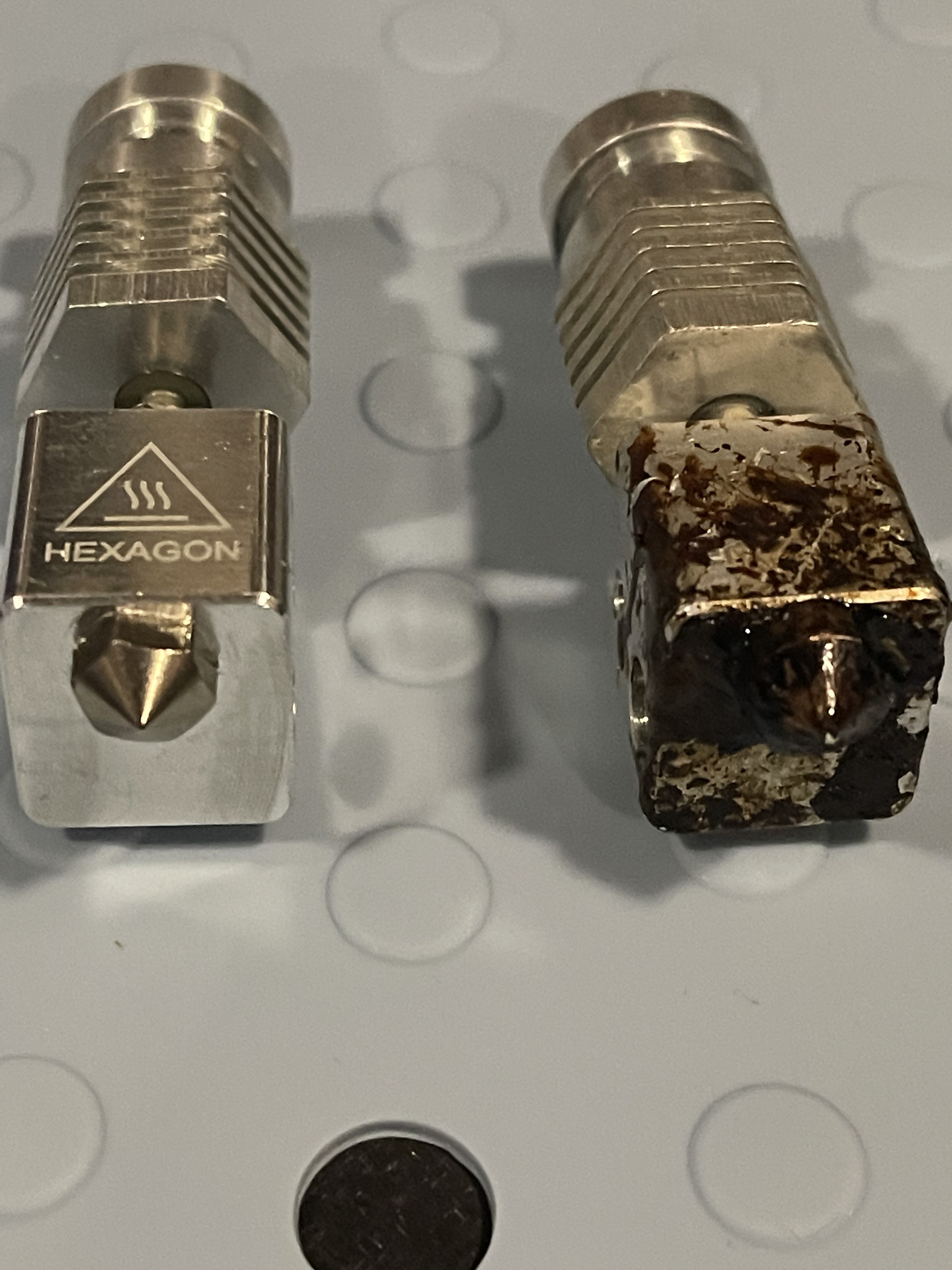 The folks at IT-Works 3D are amazing. I accidentally ordered the wrong nozzles, 3.0 mm ID not the 1.75 mm ID and they helped me find the right ones. Fast shipping, great support. 
Everything appears to be printing like new again.